Vauxhall Corsa (2020) – Review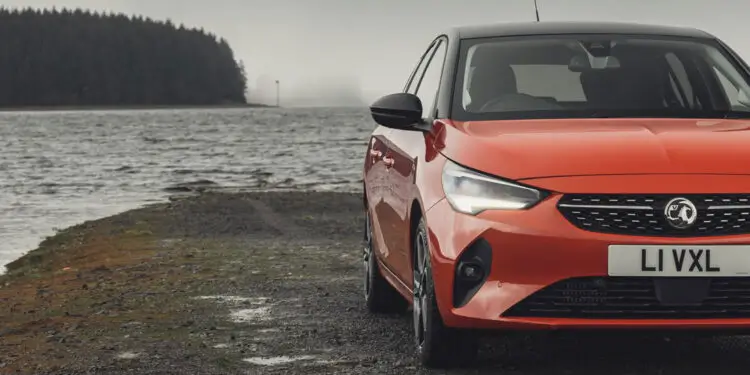 By Liam Bird
Many moons ago, after having unfortunately crashed my Peugeot 205 – it wasn't my fault, a drunken Ford Sierra driver pulled–out in front of me at a crossroads – I was given a Vauxhall Nova as a courtesy car. It was dreadful.
Whereas the 205 was chic, lithe and nimble, the Nova wasn't; it felt leaden and lethargic. Forget what you've been led to believe about a French car's build quality too. Compared to the Nova the 205 felt like a luxury item. I counted the days, nee, the hours, until my 205 was repaired, I couldn't wait to get it back.
My 205 was replaced by another Peugeot, the brilliant 106 Rallye – a car that's now considered to be very much a modern classic. Oh, how I wish I'd kept it. Why, why didn't I keep it? In a moment of unfathomable madness I part-exchanged what was a near mint 106 Rallye (an appreciating classic even then), for a Vauxhall Corsa Sri.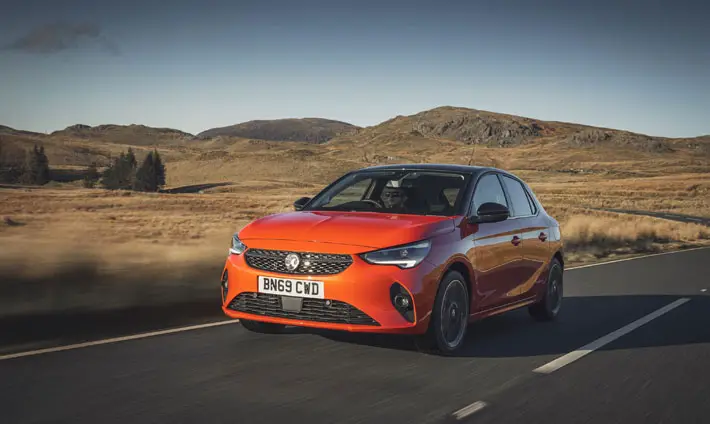 "Funky bodywork"
Immediately – and most definitely after having bounced all the way to from Shropshire to Edinburgh in it – I knew I'd made a terrible mistake. I searched the small ads relentlessly. As soon as I could find one, I shopped the Corsa in for a 106 XSi, and Peugeot proved (to me at least) that once again that their little hatchbacks were simply in a different league to anything Luton could muster.
So, what's any of that rose-tinted reminiscence got to do with the all-new Vauxhall Corsa we have here? You may well ask. And surely, based on my previous experiences (prejudice?) this review's surely only going to go one way. Maybe.
But what if I was to tell you that underneath its new funky bodywork the new Corsa is fundamentally a Peugeot 208? Same engine, same chassis, same switchgear. And what if I was to also to tell you that the new Peugeot 208 was recently crowned European Car of the Year?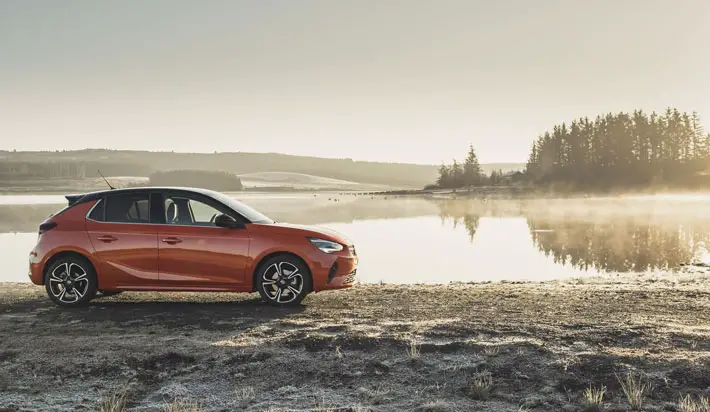 "New-found lightness"
That's right. The PSA group, that's Peugeot–Citroen, now also owns Vauxhall. Hence the all-new Corsa's underpinnings, running gear, dimensions, and indeed its silhouette, now all being all-the-more Gallic. The Corsa's not as good looking as the 208 though, that's for sure, but then you get the impression that was the idea.
Appearance's aside what can't be denied is that the Corsa drives better than it has ever has. As a result of it now being wider and lower than it's ever been (as a result if it using the PSA's CMP platform) the Corsa now feels more planted. It's steering – although still not the last word in communicative systems – feels more direct and alive, and its ride, despite still being a tad bobbly over broken surfaces, is nowhere near as bumpy as that of Corsas of old (especially black M-reg Sri versions).
A new-found lightness – in certain guises the Corsa is up to 108kg lighter that it used to be – helps in that regard too.
"Feels nippy"
I sampled the 99bhp and 3 cylinder turbocharged petrol, it's the engine that Vauxhall predicts will be the best-seller. And, not to put too fine a point on it: it is excellent.
It may not be particularly quick, 0-62 takes 9.3 seconds, but what it lacks in pace it makes up for in character. The thrummy little PSA 3-pot motor provides class-leading levels of mid-range torque and thus never feels strained. And when coupled to the light shifting 6 speed manual gearbox it feels nippy in town and yet still makes for relatively relaxed motorway cruising whilst returning the best-part of 50Mpg. If anything, this engine is the Corsa's stand-out feature.
What isn't quite appealing is the interior. It's… well… all a bit dull. Although you get all of the mod-cons that are now expected in a modern super-mini, 10 inch touchscreen, navigation and DAB, lane departure warning, cruise control, speed sign recognition, Bluetooth, ISOFIX etc. and everything's been laid-out so it all falls nicely to hand, it all seems to have been wrapped-up in some pretty low-rent materials.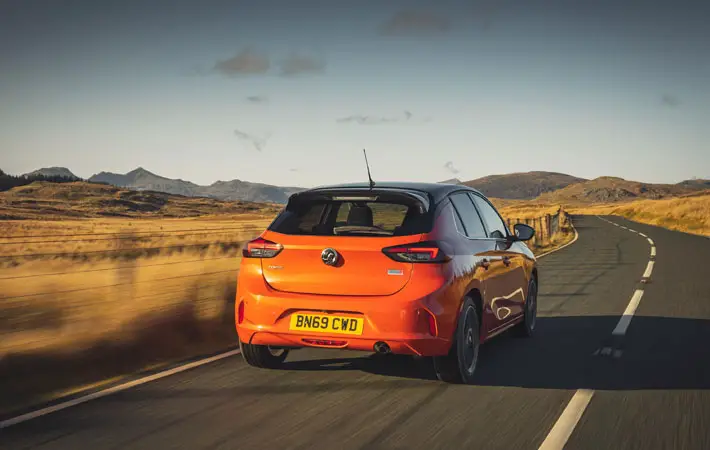 "Far ahead of where it used to be"
The door-cards are hard and scratchy, the indicator and wiper stalks look and feel like budget buy items, and the overall impression is that if anywhere, this is where the budget was saved. Rear head and legroom aren't what you'd call generous either.
That wouldn't be quite so much of an issue perhaps if the Corsa was a bargain, but it's not. A Corsa Elite Nav Premium 1.2 Turbo will set you back £21,350. If you fancy a groovy Power Orange paint-job you can make that a straight £21K. And you still don't get a spare wheel. To put that in perspective, VW's 1.2 Polo R-Line works out cheaper (and it feels nicer too – and VW's residuals are better).
Inevitably then, it's at this point that you're expecting me to say that the Corsa isn't as good as the Peugeot 208. Well, the truth is I haven't driven the 208 yet, and the current Covid 19 situation being what it is, I don't know when I will. I am thus not currently at liberty to comment on such matters.
What I can tell though is that the Corsa is now far, far ahead of where it used to be, believe me. And it's all the better for it. Nevertheless, if I was in the market for one, however long the wait, I'd make sure I drove all of its direct competition first before I signed anything on the dotted line.
Vauxhall Corsa Elite Nav Premium 1.2 (100PS) Turbo
Engine: 1,199cc 3Cyl 12V turbocharged petrol
Transmission: 6 speed manual, front wheel drive.
Power: 99 bhp @ 5,500 rpm
Torque: 151 lbft @ 1,750 rpm
0-62MPH: 9.3 Sec
Max Speed: 121 mph
CO2: 96g/km
MPG: 47.9-52.3 (WLPT low/ high)
Price: £20,350 otr (As driven: £21,000)