KitSound Accent 60 Wireless Headphones – Review
KitSound Accent 60 Wireless Headphones
Gadget Review
by Ryan Madin
Price: £49.99
Overview: Crisp, smooth wireless sounds from a comfortable and stylish headphone that is way ahead of its price bracket. Lots of bang for your buck and a genuine audio treat.
What KitSound Say:
"Take control of your listening with one of our most innovative headphones designs yet."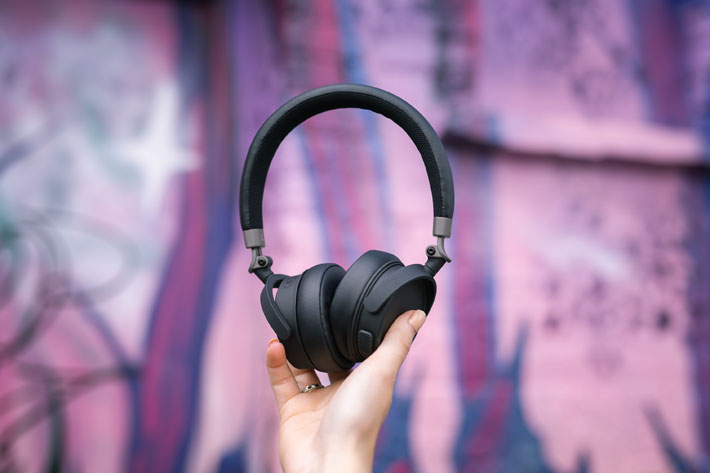 Features:
Let's start with the big numbers, 35 hours of playback. Whether you listen on the train or when you train, the Accent 60 should have enough battery power to keep you going for that stressful week ahead.
They have been designed with a built-in amplifier to deliver a fuller, richer sound, creating audio heaven that will have you falling back in love with all your music. The addition of BlueTooth version 5.0 should mean a lag free, audio experience.
They are foldable and easily stored in the included carry pouch, meaning that the Accent 60 can go with you to the gym for those extra-long sessions or become your new travel companion for commuting to work.
The Accent 60 are advertised to come with a choice of four stylish colour combinations that balance hints and hues from the fashion world, although only two options seem to be available on the KitSound website, black and rose gold.
Intuitive joystick controls mean that changing, skipping and playing music has never been easier.
My Experience: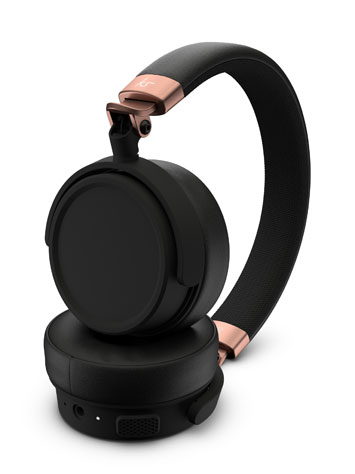 Let's start off with the most important aspect of a headphone: the sound. It's is very good for just shy of £50. It's full, rich and clear, which it seems is down to the in-built amplifications, and although not being noise cancelling, they do block out most external sounds, which is important. I have run the Accent 60 through a multitude of music styles and have found them to be a really good all rounder. The bass can get a bit much, but this is only on very bass-heavy songs. Overall they are a versatile headphone for shuffling through your music collection with great audio quality.
The headphones look great with various colour options available. They are comfortable to wear for long periods of time, be it commuting or chilling out with a good book, the padding means that you don't get any discomfort on or in your ears. Being lightweight and easily packable is another good bonus feature, with them folding down into a small circular carry case, perfectly suited to travel.
The BlueTooth V5.0 means that you can use them seamlessly while watching video, with little to no lag on the audio. This, in conjunction with the 35hr battery time makes them a brilliant option for long journeys or travel.
Straight out of the box, the Accent 60 are simple to use, connecting seamlessly to your devices with the touch of a button. One button on the side controls everything, and although this works well for simple tasks (On, Off, Volume etc) it can get a little fiddly for others. But, if I'm honest, that's me looking for an issue.
The Verdict:
The Accent 60 are a solid set of wireless headphones for the money. I genuinely don't think you will find better for under £50. They sound great, are well made and look just as good. Comfortable to wear with crisp seamless sound, you really can't go wrong. I really like the Accent 60 a lot. They offer such a good audio experience for an affordable price, with the added bonus of them looking good. Listening to my favourite tracks with these headphones on almost feels like a treat.
The Kitsound Accent 60 Wireless Headphones are available for £49.99 from
kitsound.co.uk