Peugeot 3008 PHEV – Review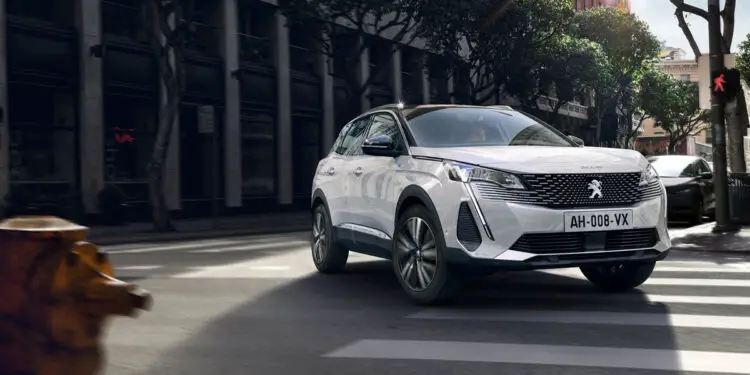 By Liam Bird
It's just over four years since I last drove Peugeot's 3008 – their mid-size SUV – and since then, quite a lot has changed. Fear not, I'm talking about what you are and aren't currently allowed to do, where, when, or if, theatres will reopen, or if you're still under 50 (like me), when exactly you might actually get a COVID jab, but rather the changes to the 3008 itself. Now deep into middle age (the car, not me!) the 3008 has begun to embrace the latest technology. It has also had quite a significant face-lift.
First, let us deal with the bits you can see.
Designed to compete with the likes of Nissan's all conquering Qashqai, Ford's Kuga, Renault's Kadjar, SEAT's Ateca, Kia's Sportage SUVs, the first generation 3008 cut quite the stylish dash. Up front there was a clamshell bonnet – how very Range Rover's Evoque – not to mention jagged front lights, stainless steel sills, a "floating roof" as a result of smoked rear glass and a blacked-out C-pillar, and an all-the-more sportier deep-doors-shallow-windows profile. There were roof-rails, a discrete spoiler atop the rear hatch, and being an SUV, obligatory plastic cladding aplenty. Yet, from certain angles, the 3008 still managed to look like many a common-or-garden SUV. Looking back, it was, well… slightly frumpy.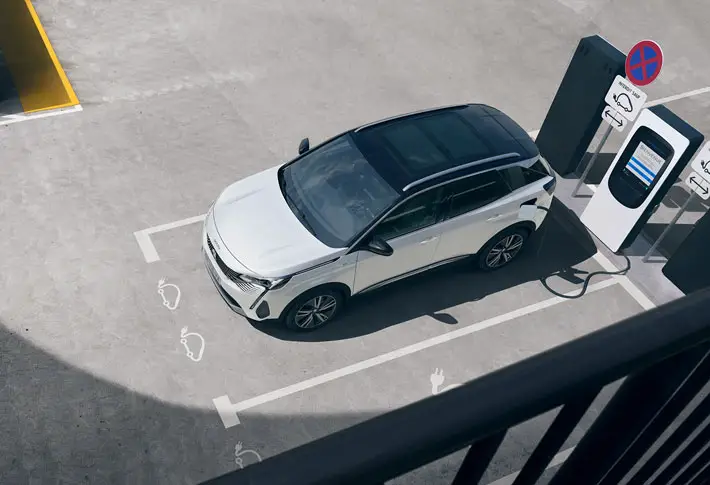 "All works surprisingly well"
If any of the comments aimed at the new 3008 I sampled recently are anything to go by, that's definitely no longer the case. As part of Peugeot's commitment to instinctive design, the front end is now significantly more striking. There's a new frameless grille, while gloss black side scoops and a painted treadplate are integrated with the new bumper design as standard. Range-topping GT and GT Premium trims receive their own bespoke front grilles to stand out ever further.
The headlights have been more aggressively styled, and now feature LED technology across the range, while further aft, new smoked taillights, again LED, have been treated to Peugeot's three-claw signature (like a lion. Get it?), plus sequential indicators. Higher specced 3008s also benefit from 'sabre-toothed' LED daytime running lights – a styling cue taken from Peugeot's excellent new 208. These days the 3008 is certainly a bit of a looker.
Inside, the 3008 gets Peugeot's unmistakable and now trademark i-Cockpit. If ever an interior proved Peugeot do things differently… Cloth inserts on the dash, phallic gear-selectors, massaging seats and a soup bowl-sized steering wheel, all put in an appearance. On first acquaintance it can feel a little over-styled, but with time you get used to it. And it all works surprisingly well. The clearly Audi-esque 12.3 inch fully electric instruments are excellent too, even if it does feel like you've seen them somewhere before, and the use of materials too is light years ahead of where Peugeot once were.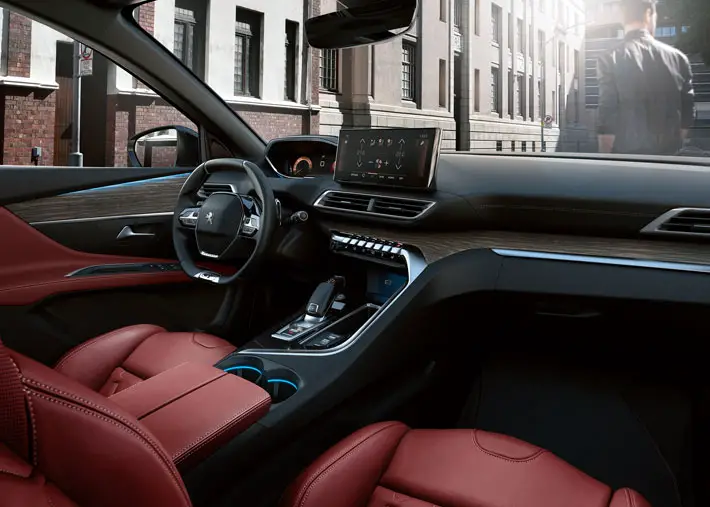 "Over eager"
If there's a gripe it's that some of the plastic panel gaps lower down are still a tad "French Car" in places, and, that in order to switch certain functions on or off – the over eager Start-Stop system for instance – or to adjust the climate control, you still have to go via sub-menu after submenu on the 3008's dash-mounted touchscreen. As good as the touchscreen's short-cut aluminium rocker switches feel, one or two more of them marked heating or air-con certainly would not go amiss.
There was actually one extra switch in the 3008 that Peugeot sent me that you won't find across the entire range, And that, rather neatly, brings us around to the extra technology you can't see.
Peugeot, once the doyen of diesel, don't offer an oil-burning 3008. Instead, they offer not one, but two, plug-in hybrid variants, badged Hybrid and Hybrid4 respectively. The hybrid, umm… Hybrid, packs a hardly inconsequential 222bhp and front-wheel drive, whereas the Hybrid 4, thanks in part to an extra electric motor mounted on its rear axle, gets 296bhp and four-wheel drive. I'm old enough to remember Ferraris that had less power.
That means, you can now buy a Peugeot SUV that will sprint to 62mph in less than six seconds, has a range of approximately 35 miles on battery power alone (charging-up takes anywhere between 2 and 6 hours depending on supply). And one that slips into the six per cent company car tax band.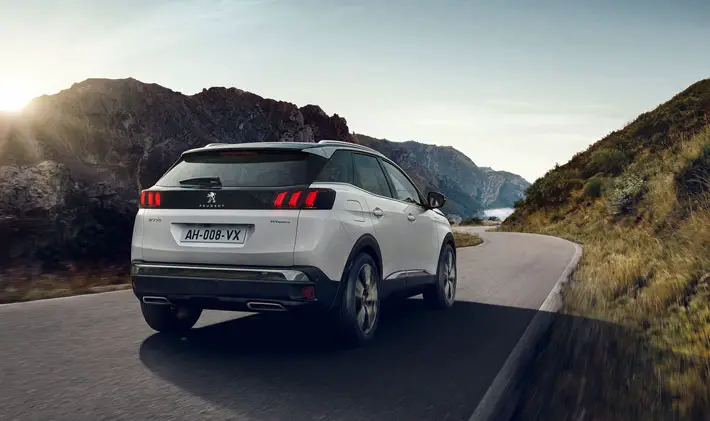 "Set-up for comfort"
In addition, there's the promise – if you have short commute – of hardly ever actually needing to trouble the 1,598cc 4-cylinder petrol engine, and also never getting stuck in what the British call bad weather either.
So, where is the catch?
Simply put, the 3008 PHEV is dull to drive. 296bhp is great for overtaking, but there's little, if anything in the way of involvement – the steering is light, the pedals are spongy, and despite having been obviously set-up for comfort rather than athleticism, on anything but the smoothest of surfaces the ride is best described as choppy. In Hybrid form, the 3008 just feels heavy. It also gets a smaller boot, loses its spare wheel, and gets an eye-watering £46,000+ price tag.
There's no denying that the new 3008 is an improvement on the last one, and not just as a result of its new look. Nevertheless, you really, really have to want it, before, in the Hybrid 4 GT spec we have here, it even begins to make any sense at all.
Peugeot 3008 HYBRID 300 e-EAT8 GT
Engine: 1,598cc 4Cyl 16V turbo, petrol + 2x electric motor.
Transmission: 8-Speed Automatic, Four wheel drive
Battery: 13.2kWh
Electric only range: approx. 35 miles
Power: 296 bhp
Torque: 383 lbft
0-62 MPH: 5.9 Sec
Max Speed: 146 mph
CO2: 29-39g/km
MPG: 235.4 – 166.2 mpg (WLTP combined)
Weight: 1,840 kg
Price: £46,055