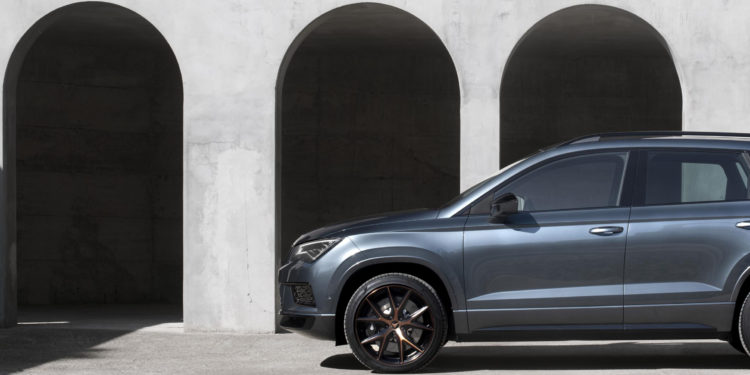 By Liam Bird
The car you see before you may look more than just a little familiar but, believe it or not, it is the first offering from a completely new brand. It is the Cupra Ateca.
Now, if you know your stuff, or perhaps more specifically you know your SEATs, the names both Cupra and Ateca may well already be somewhat familiar to you. That's because the SEAT Ateca – the car upon which the Cupra Ateca is based – has been with us since 2016. As you may be aware, the Ateca is a pleasing if slightly under-the-radar family orientated SUV. On the other hand, Cupra is (or should I say was?) the name SEAT bestows upon its most sporty offspring; you've no doubt seen the likes of the SEAT Ibiza Cupra and SEAT Leon Cupra before. Cupra actually stands for Cup Racing.
So, Cupra is actually SEAT then?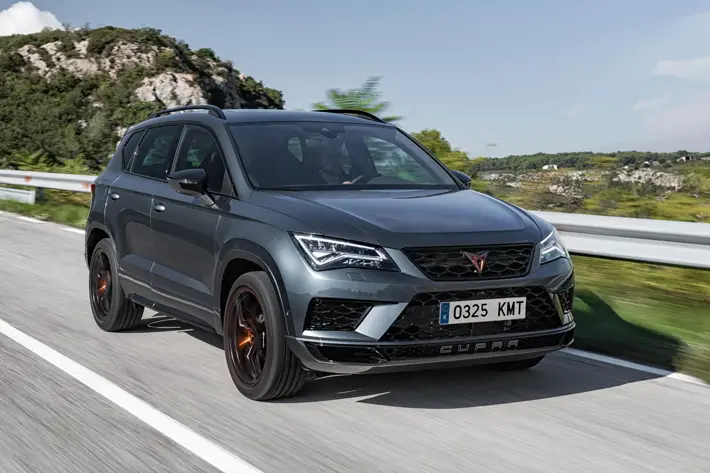 "Premium performance"
Well, yes. And no. The new arrangement is a bit like Citroen and DS Automobiles, FIAT and Abarth, and Renault and Alpine. You see Cupra is, say SEAT, their new premium performance brand – there's even a new bonnet badge. Quite where SEAT and Cupra now fit within the whole spectrum of the Volkswagen mothership's already vast and varied brand portfolio, it's currently hard to fathom. Is a SEAT a more premium product than a high spec Skoda? Is a Cupra to be considered more premium than SEAT's Xcellence Lux range? Who knows? Apparently a range of promised new models will help define the new Cupra brand, but for now, try to remember not a call a Cupra a SEAT, and vice versa.
Right, now I've explained all that – and trust me, recently I've had to do it a number of times – allow me, to try at least, to tell you about the SEA… Sorry! The Cupra Ateca.
Styling-wise, the Cupra Ateca does bear a striking resemblance to its SEAT Cupra FR brethren. However under closer inspection it's the deeper and far more vented bumpers, the slightly more flared wheel arches, the bigger alloys (19 inch), and the quadruple exhausts – all of which actually serve a purpose, rather just being there for show – plus of course the large Cupra scripts both back and front, that set the two cars apart.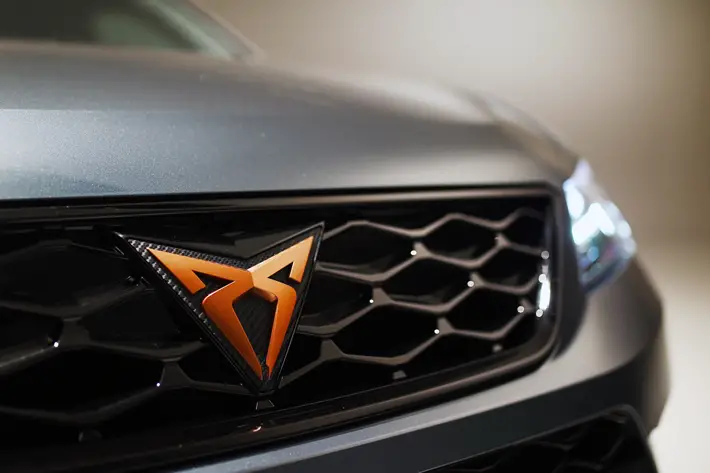 Inside, it's a similar story. If you've any experience of the existing Ateca, or in fact the current SEAT Leon, you'll recognise both the dashboard and the VW group switchgear instantly. Apart from the liberal use of alcantara to cover some more heavily-bolstered seats, and the flat-bottomed steering wheel's rim, there's little to else to make this interior particularly memorable. It's all nicely screwed together of course, and everything falls nicely to hand and feels beautifully tactile, but there's nothing really that says new brand.
Mechanically too, the Cupra Ateca uses componentry that's been seen many times before. But, perhaps, this is at last where things become more interesting. Under the bonnet you'll find the 2.0-litre turbocharged petrol engine from VW's Golf R. That means 296bhp and 295lb ft. Thus equipped the Cupra Ateca will sprint to 62mph in 5.4 seconds; its top speed is 152mph. Cupra also raided the parts bin for all-wheel drive, a 7–speed DSG automatic gearbox with paddle-shift, adaptive suspension, a bespoke exhaust system and, if you so desire, four-piston Brembo brakes. Well, they did say they were a performance brand…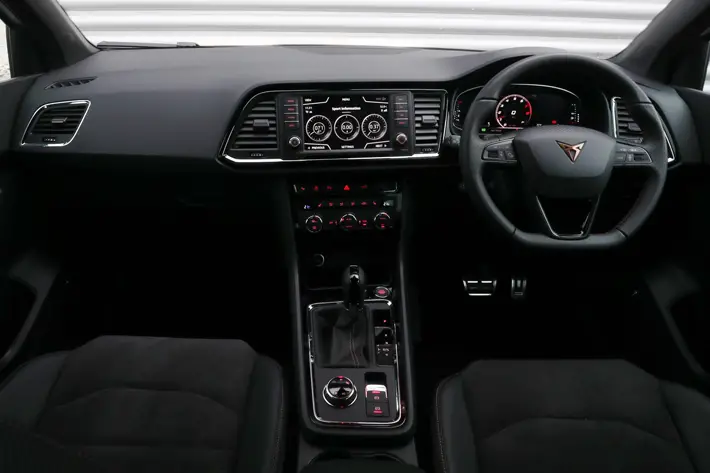 "Tad taut"
The result of fitting the aforementioned oily-bits is an SUV that feels and drives, more or less, like a hot-hatch. You sit higher of course – presumably that's part of the appeal – and you do, inevitably, get more body roll. But when necessary the Cupra Ateca can be punted along a sweeping road at quite a pace. The ride is a tad taut however, regardless of which of the damper settings you choose, and the steering's a little inert and lacking in feedback. If only it were a bit more involving. If I'm being really picky I could say I wish they'd made it sound better as well, those four exhaust pipes do little to add any aural pleasure.
And then there's the fuel consumption. Cupra say their Ateca is capable of 38.2 mpg (combined). You'll be lucky if you get anything over 30 on anything but a long cruise. This kind of performance in a SUV doesn't come cheap.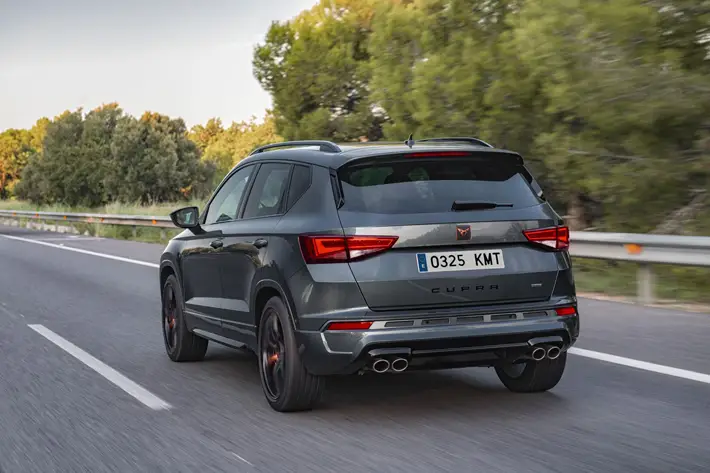 Or does it?
The Cupra Ateca costs from £35,900 on the road. Can you name me another SUV – something that will carry the whole family, has four-wheel drive, and room for the dog as well, especially one that too all-intents-and-purposes, and despite the badging, that's actually German – that offers similar amounts of go for similar amounts of money? Funny, I thought not. You'd need over £50,000 to bag a Porsche Macan (and that's essentially a VW too!).
You may not know quite what it is yet, and you may have to explain what it is more than few times too, but viewed the right way, the Cupra Ateca might just be the performance SUV bargain of the year.
Cupra Ateca 2.0TSi NR DSG Auto 4Drive 300PS
Engine: 1,984cc, 4 Cylinder, 16 valve, turbo-charged petrol
Transmission: 7 speed dual clutch sequential auto, with manual mode, four wheel drive
Power: 296 bhp @ 5,300 rpm
Torque: 295 lbft @ 2,000 rpm
0-62MPH: 5.2 Sec
Max Speed: 153 mph
CO2: 168 g/km
MPG: 38.2 (combined)
Price: £35,900