Moving from the UK to Milan as an Expat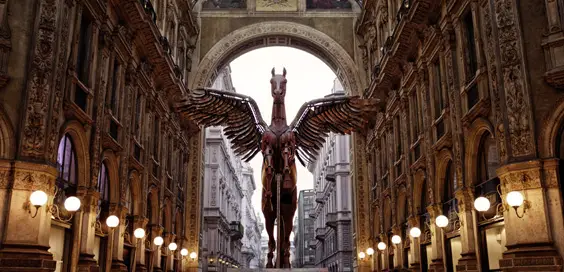 Many foreign expat communities live in the UK, from Indians and Irish to Italians and Aussies. They brave the British weather, searching for job opportunities and stability. Likewise, there are Britons, who choose to move abroad. There are vibrant British expat communities in throughout the commonwealth countries but also continental Europe, especially Spain and Italy. What's the lure of the overseas lifestyle? Is it sunshine, vibrant outdoor life or social satisfaction? That might depend on the individual. If you speak Italian and fancy moving to Milan, how do you do it?
Shipping your Possessions
If you're starting a new life abroad, you may want some personal possessions with you. You'll need a bigger luggage allowance than that of regular holiday baggage. You could leave some stuff with a kind friend until you're ready to bring it over.
Consider this. Are you going solo or with family? Is it worth bringing items which you can buy nearby at reasonable cost, once you settle?
There are different levels of support when choosing a shipping partner to help out with relocating your possessions. If you only plan taking along a limited amount of possessions, or clothing – the easiest way is to go through an established courier, who will ship your parcels or suitcases to your new destination.
Alternatively, if you require a full house move, there are specialised companies who can support with that. Usually, they will send a surveyor to your home who will assess and measure the items requiring shipping, present you with a cost up of the work, followed by another visit where they come, carefully wrap up your items, load them into vans and ship them to your desired destination.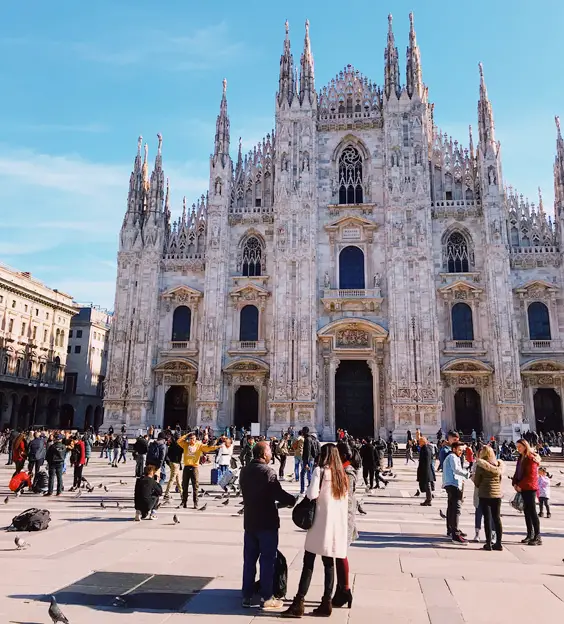 Finding a Home
Unless you already know people with whom you can stay at first, you'll need to find a place before you arrive. Initially, you may want to get temporary accommodation for a week or two in order to get a feel of the city. Walk around, get to know the areas, travelling distances and amenities in different areas. This will help you identify a suitable place to settle down, which is within the desired distance from your place of work or study, is well serviced by public transport and has plenty of amenities around.
Once you've identified that, it's a matter of finding your ideal rental home. You can do this either through agencies or classifieds sites, where some landlords advertise directly, without intermediaries. Wanted in Milan: Accommodation and Jobs vacant is a great resource for that and worth having a look at.
Relevant Documents and Legalities
Once you move to Milan, be sure to register as an Italian resident if you're planning to stay there longer than three months. Based on whether you with the local town hall or commune, you will get one of the following:
• an attestazione di regolarità di soggiorno ¬– right to stay
• a certificato di residenza – residence permit
• attestazione di iscrizione anagrafica or attestazione di soggiorno permanente (if resident for 5 years or more) – permanent residence permit
This will give you the usual rights enjoyed by residents, such as access to healthcare, rights to work and access to social benefits.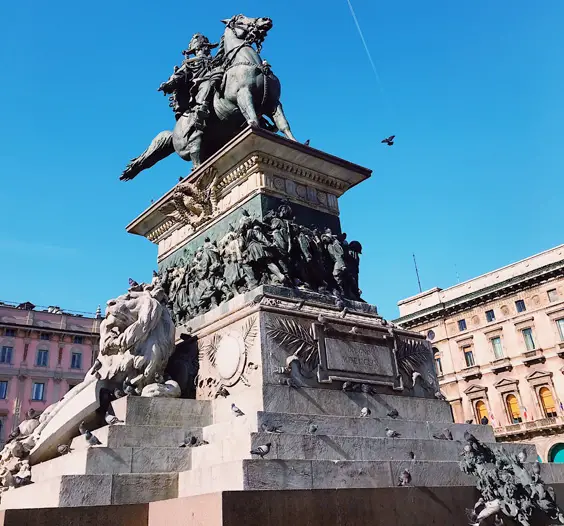 Finding a Job
Despite being able to find job in Milan without total mastery of the language (Italian, that is), speaking the local language will naturally help.
Milan is the North's powerhouse, and the home to the Italian Stock Exchange. Many international and local banks have a presence there, too, making it a perfect destination if your background is finance or banking. Milan is home to large multinational financial services firms, who regularly recruit expats.
Milan is also home to an impressive collection of fashion superbrands, chief among which are Gucci, Prada, Versace, Armani, Valentino – to name just a few. They offer some great fashion roles, but be warned, the environment is very competitive.
Milan is also home to a large Amazon office, which you may want to consider if seeking for logistics roles. Aside from these, there are also many roles available in HR, sales, PR and finance.
Enjoying La Dolce Vita
As the cultural, financial, fashion and sports capital of Italy, Milan has much to offer. Use the 'Wanted in Milan' website to reach out to other Britons. Once you have a place to stay and a job, it's good to have fellow expats with whom to share experiences and advice and swap stories. At times of special events like Royal weddings, you'll enjoy getting together with fellow Britons to celebrate. La Dolce Vita is indeed sweet, but having a few fellow expats with whom you can enjoy it makes it better.