The Midnight Bell, Leeds – Restaurant Review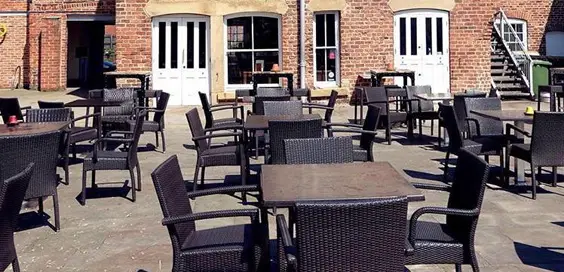 By Katie Leon
The Midnight Bell has a longstanding reputation for great food in Leeds – and with the launch of its new 2019 menu, it's easy to see why. It's a place for all seasons, with their large beer garden in the summer and cosy log fires in the winter. It boasts a decent beverage selection, being a Leeds Brewery venue, on top of its foodie rep which makes good use of local produce.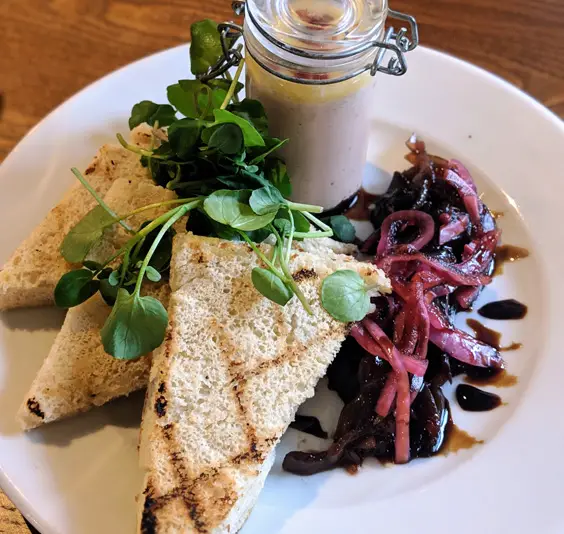 My friend and I attended on a Wednesday evening to try out the new Summer menu. We took our seats in the upstairs seating area, which achieves a unique balance of being open, light and airy as well as having a cosy feel. I'm told that you can hire out the upstairs space, as well as other spaces within the venue of various sizes.
To start, I ordered charred mackerel with pickled red onions, grapefruit and baby leaves (£6.95). The portion was generous and the mackerel was delicious, with a lightly barbecued flavour. The sharpness of the grapefruit and the tang of the pickled onions cut through the oiliness of the fish, giving the perfect balance of flavour. My friend ordered the chicken liver pate with pink peppercorn butter, sea salt and rosemary focaccia toast (£5.50). The butter was unique and really tasty. Both dishes were presented in an elegant and modern manner.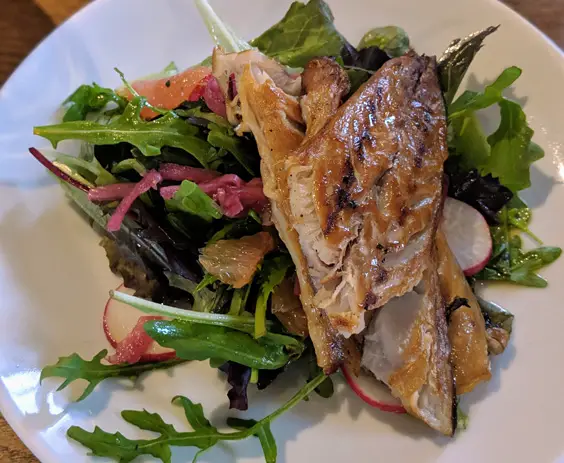 "Generous"
For the main, I ordered the Yorkshire Dales steak burger, with smoked streaky bacon, mature cheddar and relish. This was served in a locally baked focaccia-style bun with homemade beer battered onion rings and a mountain of hand cut chips (£11.95). The portion size, again, was very generous. The burger was of good quality, cooked well. The handcut chips were divine, crispy on the outside and fluffy in the middle and the beer battered onion rings were a real highlight.
My friend ordered the supreme of chicken, with garlic and basil cream cheese, pesto crushed new potatoes, wilted spinach and olive dressing (£11.95). This dish was immaculately presented and immediately gave me food envy! The pesto potatoes really made this dish – they were absolutely delicious.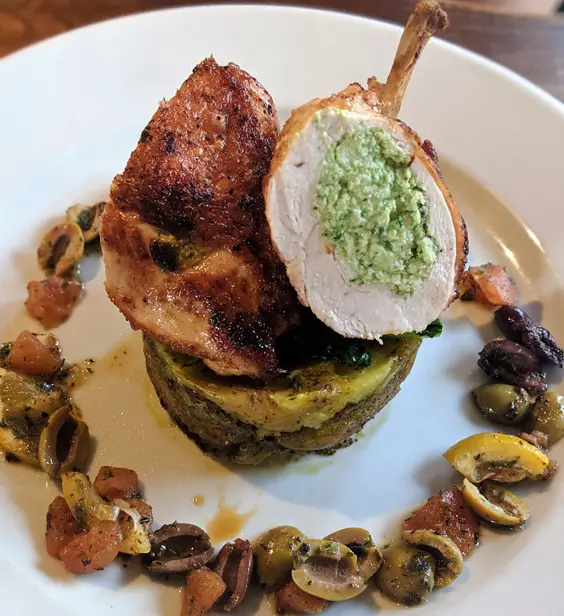 "Modern and relaxed"
We both couldn't resist the strawberry and Pimms Eton mess (5.95) for dessert, although I opted to have mine without the Pimms. This really hit the spot, tangy strawberry sauce complemented by a light cream and crunchy meringue. It was glorious! Although I did spy a chocolate and orange tart at the table next to me that I have earmarked for next time.
The menu has plenty of options without being too large. I was pleasantly surprised to see how many gluten free options there were and they all looked delectable. The Midnight Bell offers fantastic value for money with excellent quality and generous portions. The Midnight Bell atmosphere is modern and relaxed and it makes a great place to spend a lazy afternoon in to the evening.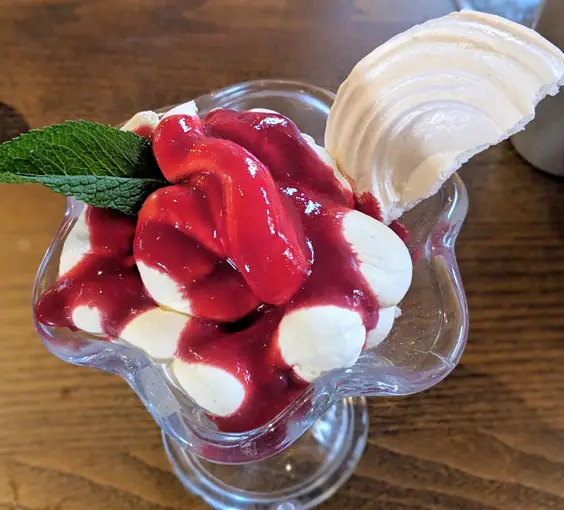 I'm told that this year will see the launch of a BBQ grill on the terrace every Friday during summer, from lunchtime onwards. This is certainly not to be missed with prime Yorkshire Dales steak burgers and other premium delights. A perfect pairing for their 'Fizz Fridays' where you can pick up a bottle of prosecco for just £19.95. I personally can't wait!
The Midnight Bell, 101 Water Lane, Leeds, LS11 5QN
Opening Times:
Sun – Thurs: 11am – 11pm
Fri – Sat: 11am – midnight
0113 244 5044
midnightbell.co.uk