In The Aftermath (1988) – Film Review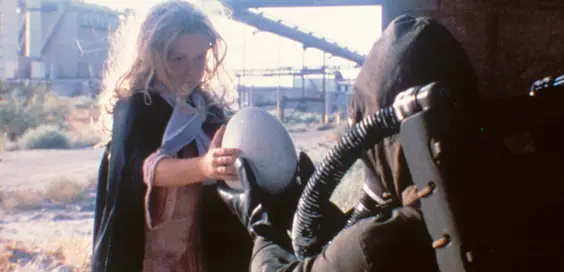 Director: Carl Colpaert
Cast: Tony Markes, Rainbow Dolan, Kenneth McCabe
Certificate: PG
by Sarah Morgan
Whether you're a fan of Roger Corman's work or not, there's no doubt that he is one of the most inventive and resourceful film-makers there's ever been. He made a fortune by churning out productions on super-low budgets, reusing footage in a variety of scenarios to keep costs down, inspiring generations of producers and directors in the process.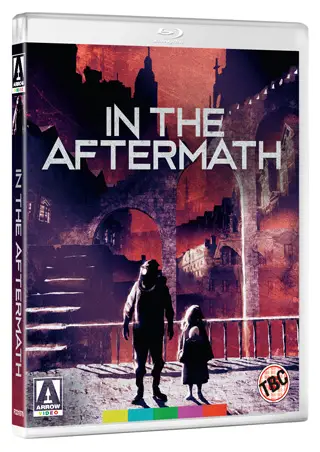 As well as directing his own original projects, he bought foreign films and added scenes to make them palatable to US audiences. It wasn't a new idea, but he perhaps did it most successfully; one early effort was Voyage to the Land of Prehistoric Women, the first film of future director Peter Bogdanovich, who found a way to add Mamie Van Doren to a Soviet sci-fi movie entitled Planeta Bur in 1968.
"Change the fortunes"
In the 1970s and 1980s, Corman all but gave up directing to run his New World Pictures company alongside his brother Gene. It not only championed low-budget film-making, but also introduced various foreign language art movies to the US that might otherwise not have found an audience outside their own country.
In the Aftermath is an amalgamation of both strands of New World's output and follows the model adopted by Bogdanovich's debut; it comprises scenes from a Japanese anime entitled Angel's Egg by the acclaimed Ghost In the Shell director Mamoru Oshi and specially shot live action footage from Carl Colpaert.
Set in a post-apocalyptic future in which oxygen and clean water are in short supply, the story focuses on Frank, a soldier searching for supplies when he's visited by the vision of a young girl, an angel carrying an egg that, unbeknown to him, could change the fortunes of his planet and hers.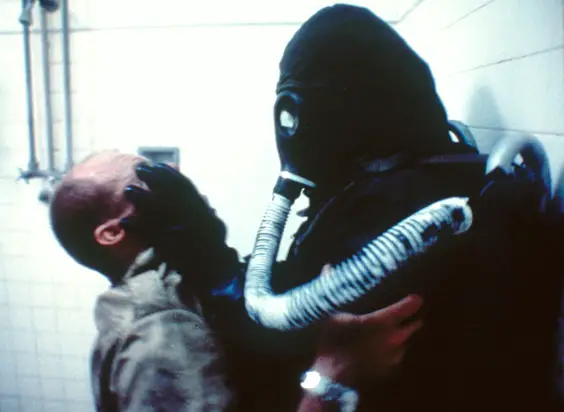 "Too short to outstay its welcome"
After joining forces with another survivor, Doctor Sarah, Frank and the angel's fates become entwined again.
It's not exactly a groundbreaking piece of cinema, but it's inventive and was made to fulfil the huge demand for low-budget films during the VHS boom of the mid-to-late 1980s. Plus, at just 72 minutes in length, it's too short to outstay its welcome. You can certainly imagine that Corman would have given it his seal of approval.
Special features include new interviews with producer Tom Dugan and star Tony Markes, both of whom discuss making the movie on an abandoned industrial site also used in The Terminator, and that may have been a health hazard! Anime expert Andrew Osmond also offers an in-depth insight into Angel's Egg, which may inspire some viewers to seek out the original full-length animation.
'In the Aftermath' is released on Blu-ray by Arrow, £24.99