Pallbearer by Shaun Baines – Review
By Sarah Morgan
Is the crime genre over-populated, or is there room for everybody? Every week there seems to be somebody else cropping up, feted as the next Mark Billingham or Val McDermid.
Most of them are proponents of the whodunit, so it's refreshing when something comes along that doesn't fit that particular formula. Pallbearer by Shaun Baines is certainly one of those.
I'm not a huge fan of labelling authors as being 'the new so-and-so' because sometimes writers are true originals who probably have no idea what you're talking about and any likeness to somebody else is simply coincidence anyway. However, if I was forced to provide a comparison, I'd say Ted Lewis, the Barton-upon-Humber writer most famous for penning Jack's Return Home, later filmed as the might Get Carter.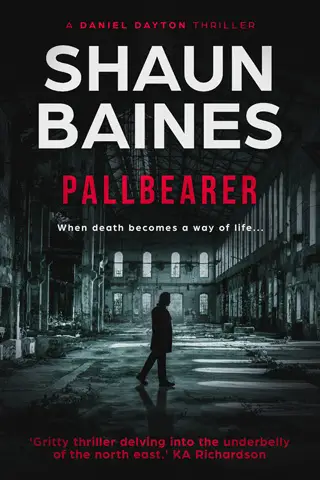 Like Lewis, Baines sets his books in the underworld of the grimy north among bleak landscapes and housing estates where people live but would prefer not to describe as home.
Last year saw the publication of Baines' novel Woodcutter, which introduced the world to Daniel Dayton, adopted son of a Newcastle crime family trying to steer clear of their machinations, but drawn back into their world following the disappearance of his young daughter.
"Chillingly dangerous"
The follow-up, Pallbearer, develops Dayton's story further as he attempts to return his family to the top of the local gangster tree, bringing him into conflict with his estranged and chillingly dangerous brother Scott in the process.
What's more, it soon becomes clear that Daniel's little girl Eisha is already showing signs of the ruthlessness required to become a force in the city's underworld, despite being under 10 years of age – if her activities are anything to go by, this is certainly a series that could run and run.
I haven't had the pleasure of reading Woodcutter and although I don't think it's completely necessary to do so before delving into Pallbearer, it might be useful. I'm seriously considering purchasing a copy so that I can grasp all the references ahead of, presumably, a third entry in the Dayton tale.
Baines isn't yet a top drawer writer but he is a decent storyteller who is likely to get better as he grows in confidence in both his style and his characters. I for one am looking forward to seeing how both develop in the years to come.
'Pallbearer' by Shaun Baines is published by Sharpe Books, £6.99 paperback