Getting Carter by Nick Triplow – Review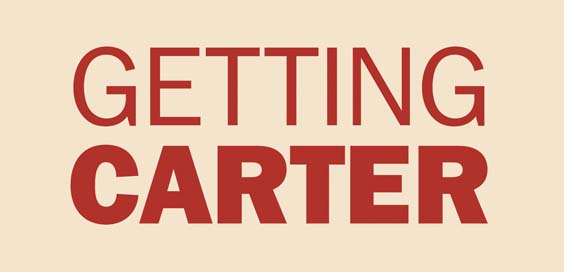 by Sarah Morgan
Think of Get Carter and what springs to mind? Probably Michael Caine first, followed by Newcastle. Only a handful are likely to mention the name Ted Lewis, and yet, without him, Caine would have one less iconic role on his CV, British film would be without arguably its greatest crime thriller and a number of memorable lines would be missing from our vocabulary.
Lewis was the man who wrote Jack's Return Home, the novel on which writer-director Mike Hodges based his Get Carter screenplay.
Like it would have been for many, the film was my introduction to Lewis' work; I didn't start reading the novel until I was 30 and in Scunthorpe Hospital awaiting the removal of my wisdom teeth – a prophetic setting, as it turned out, because the book doesn't take place in the North East, but in Lewis' former North Lincolnshire haunts; he was brought up in Barton-on-Humber and later studied art and illustration in Hull.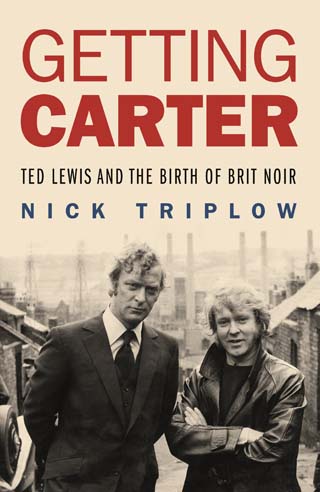 Author Triplow now lives in Barton and was so intrigued by the local boy who made it big in London before coming crashing back down to Earth, he set out to tell his story – and if this brilliantly researched biography is anything to go by, Lewis' life was more compelling than many pieces of fiction.
"Reclaims this gifted author"
Triplow has tracked down several people who grew up, befriended, worked, loved and drank with Lewis, a sickly only child doted on by his mother and who absorbed comics – the more lurid the better – and jazz music; he was later a decent pianist in local bands.
But the movies were his abiding passion, and he longed to work in them. Eventually he did, becoming an animator on cartoons before working on The Beatles' Yellow Submarine.
It seems, however, that seeing his novels in print is what brought him the most pride, but personal demons meant that success would not last; Lewis was always a heavy drinker with a self-destructive streak who was dead at the age of 42 – probably taking to his grave lots of untold, hard-hitting and inventive tales of men on the edge.
Lewis was one of those figures who burn brightly for a brief period before burning out. But while some of them remain popular, his legacy has largely been forgotten. Hopefully Triplow's book will go some way to redress the balance.
It certainly reclaims this gifted author for the Humber region. The estuary played a large part in Lewis' life and, as a result, has had a great – if largely unknown – influence on British hard-boiled fiction; he's deservedly revered by writers who have trod a similar furrow, including David Peace, and now it's time for the rest of us to sit up and take notice of a truly groundbreaking northern lad.
'Getting Carter' by Nick Triplow is published by Oldcastle Books, hardback £16.99, ISBN: 9781843448822