Best Towns to Live in for a Commute to Leeds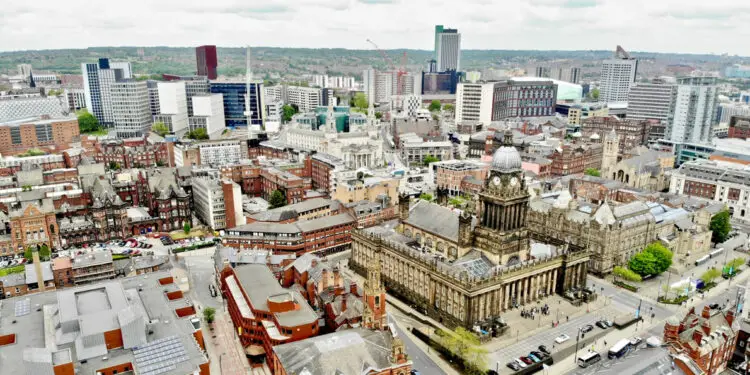 Leeds is the fastest growing city in the UK and plays an important role in the Yorkshire economy as its capital. The city is forecast to see strong economic growth over the next decade, rising over 20% from a current value of nearly £65 billion. Leeds has a population of around 3 million and with large scale development and infrastructure projects planned and ongoing – the city will continue to expand.
If you are moving to Leeds for a new job or perhaps to start a business, there are plenty of options available when it comes to places to live around the area. You can opt to stay relatively near the city centre in areas like Horsforth or Chapel Allerton, or enjoy the beautiful landscapes of the Yorkshire countryside in towns like Harrogate and Ilkley. Let's explore some of the best towns to live in if you are planning to commute into Leeds.
Harrogate
Harrogate is a good choice for those wanting the convenience and activity of a bustling town, whilst remaining close to nature and outstanding areas of natural beauty. This historic spa town sits on the edge of the Yorkshire Dales and boasts excellent transport routes into Leeds – whether it be by bus, car or train. The commute is a spectacular one, taking you through the striking Wharfedale region. Property prices are higher than elsewhere in the county, but you can find some excellent new build homes in the Harrogate area, as well as stunning traditional properties.
Ilkley
If you'd prefer to be even further in the countryside then look no further than the idyllic town of Ilkley. It's situated just south of the Yorkshire Dales and is surrounded by rolling valley hills and Ilkley Moor – which is a popular walking spot in the region. Leeds is less than 40 minutes away on the train and slightly longer if you plan to drive. Built on the banks of the River Wharfe, this market town has everything you need for comfortable living, including bars, restaurants, cafes and a range of supermarkets.
Wetherby
Another contender lies 12 miles outside of Leeds City Centre heading towards York. The market town of Wetherby is well connected by road and bus, but unfortunately doesn't have a train station. It grants easy access to Leeds and York in either direction, but has its own community feel and allure. There's a racecourse not far from the town centre if that's something that interests you.
There are plenty of other smaller villages or larger cities around Leeds if you want something a little different. However, these are all strong contenders if you'd prefer to live in a town environment.