I've Been Trying to Tell You (2021) – Film Review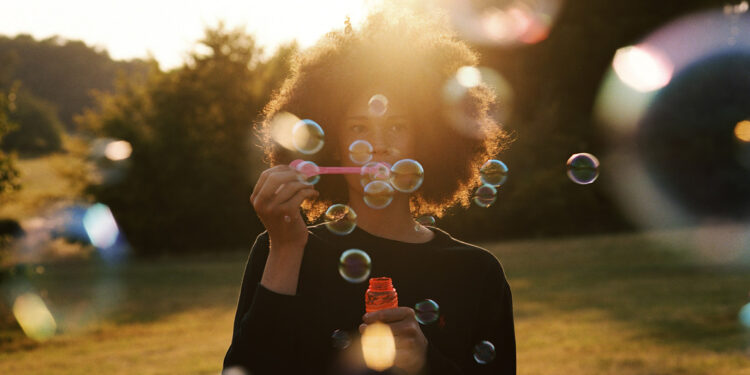 Director: Alasdair McLellan
Cast: A.J. Adamu, Nora Attal, Fern Bain Smith
Certificate: PG
By Sarah Morgan
Sarah Cracknell, Pete Wiggs and West Yorkshire-based Bob Stanley have been producing music collectively as Saint Etienne since 1990.
During the past 18 months or so, like so many of us, they had to find a new way of working during lockdown. The trio live in different areas of the country, so getting together to record was impossible.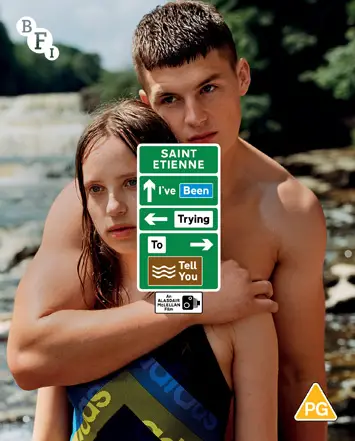 Instead, they ditched the album they were initially planning and set about creating one – now entitled I've Been Trying to Tell You – using samples from records made during the late-1990s and early-2000s. This enabled them to work independently, coming together online to share their thoughts on each other's contributions.
"Hugely stylish"
The band's members have always been interested in film too, working on four shorts about the changing face of London, and 'This Is Tomorrow', made during their spell as artists-in-residence at the Royal Festival Hall.
As a result, they decided to use the album as a backdrop for visuals created by Alasdair McLellan, which premiered to great acclaim at the BFI in September.
Doncaster-born McLellan is best known for his work within the fashion industry, so it comes as no surprise that the people depicted in the film are unfeasibly attractive individuals plucked from various modelling agencies. In fact, the whole project often looks like a long advert for a designer perfume.
And I don't mean that in a condescending or bad way. It manages to be hugely stylish while also containing a hint of nostalgia and longing for a past that perhaps never really existed, except in our rose-tinted imaginations.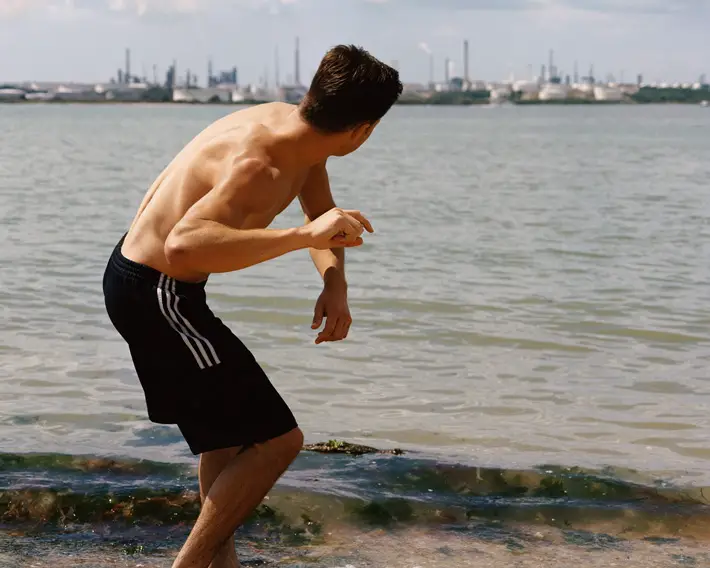 "Echoes from the past"
McLellan claims he was inspired by his own memories of the period, during which he walked around seemingly waiting for life to start, as do the protagonists here. This also ties in with the band's claim that the music itself is about the optimism of the period and how memory can be an unreliable narrator.
McLellan also takes viewers on a tour of the nation, popping up at various locations, from Portmeirion in Wales to Doncaster's Frenchgate Centre and Aysgarth Falls.
Anyone looking for a narrative will be disappointed because there isn't one. However, this is a stunning collection of images accompanying an album with echoes from the past that nevertheless speak to the future.
Special features:
· Presented in High Definition
· Bob Stanley and Alasdair McLellan in conversation with Stuart Brown: the Saint Etienne co-founder and the director discuss the project (2021, 29 mins)
· Her Winter Coat, Hello Holly, Escalade and Access to All Alone / Infinity 21: new Saint Etienne music videos directed by Alasdair McLellan (2021, 20 mins)
· Marc Jacobs Daisy Love Eau So Sweet: Alasdair McLellan's Saint Etienne-tracked ad (2019, 1 min)
· Three original theatrical trailers
· Gallery of film stills
· Illustrated booklet with an introduction by Alasdair McLellan, an essay by Jason Wood; Bob Stanley and Jason Wood in conversation, a director biography, full credits and notes on the special features
I've Been Trying to Tell You is released on Blu-ray by the BFI, £19.99