Ways to Create a Cosy and Inviting Family Room
Do not underestimate the power of a welcoming and cosy family room or living room. An inviting room has the power to make people feel right at home. By creating a warm and lovely atmosphere, you can lift your guests' moods, feel good about yourself, and even spur creativity and productivity in your family members.
Start off with a vibrant colour scheme
If you have done any interior design work in the past, then you know that choosing a colour scheme is an essential first step. Depending on the colours you use, they can reflect your personality and set the mood of your living room. A common mistake people make is starting off with a bland colour scheme that does not stand out.
Dull colours like beige are great for furniture, but they do not make a good base for a living room colour scheme. You want to start with something vibrant and exciting. When redesigning your living room, try to pick colours that stand out and reflect your personality. This will help your living room to look more lively and vibrant.
Pick out comfy new furnishings
There are hundreds of different kinds of furniture available in the market today from online retailers like Furniture Vogue. There is something for every size, shape and style of home. Whether you are looking for a new bed or a new sofa, you will find them at various prices.
When picking out furniture, the first thing to do is to plan your search by writing down all the things you would want in furniture. This way, you will get the maximum use out of it, and you will be able to make the right decisions.
The second thing you need to do is shop around at different stores. You will see that this will provide you with suitable options and ideas and give you an idea of what prices are like. Redesigning your living room can make all the difference to your home, especially when guests come to visit.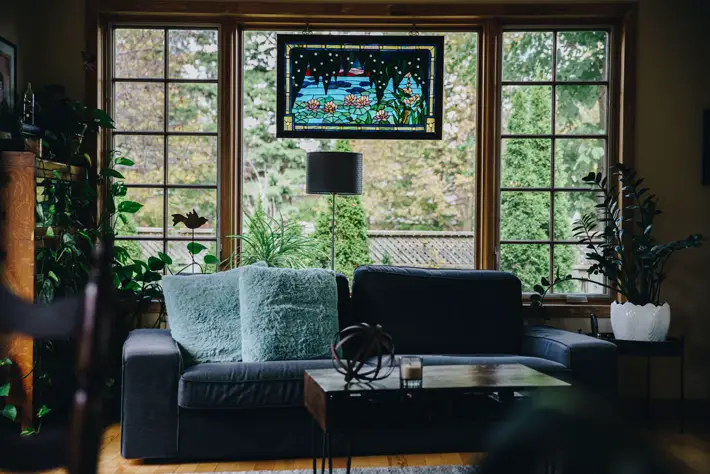 Grab a set of comfortable armchairs
Armchairs should be soft and plush so that you can sink into them easily. The armrests should also be padded, providing extra comfort and support while you sit. An important consideration when choosing armchairs for your living room is their material. Leather is an excellent choice because it is long-lasting and easy to clean, but it can be expensive. Fab armchairs are a great option if you want something more affordable but still stylish and comfortable.
Try a smaller coffee table
A coffee table can be any shape or size so long as it complements the overall look of the rest of the room. A large table is lovely, but it may make your room feel smaller because the eyes will be drawn to the table and away from other areas of the room. A small table will still hold items like books and decorative pieces without taking up too much space. This will help make a room look more spacious and airy, drawing attention to the area's other features instead of the table itself.
Revamp your Pillows
Adding new sofa pillows is a great way to embellish your existing furniture. It's a quick and easy way to give your room an entirely new look. When it comes to redesigning your living room, don't overlook simple things like sofa pillows. They can really make a difference in how your room looks and feels.
There are so many different styles, patterns, textures and colours available that you can easily choose more than one type of pillow for your sofa. This will nicely set off the new pillows and add an exciting contrast of colour and texture.