Sheffield drum and bass DJ meshing neuro, jump-up, jungle and more…
YOUR NAME: Caleb Michael Scott, aka VENTUS.
HOW LONG HAVE YOU BEEN PLAYING MUSIC? I have been playing music since I was about 12 years old, originally just guitar like many others. Then I found my true passion in electronic music and more specifically drum and bass
ANY PAST BANDS OR COLLABORATIONS WE SHOULD KNOW ABOUT?
I have been in multiple groups and collaborations, more notable are collaborations with the drummer of Haze and Alex Tracey, followed by a group under the name of Imperialist with Sam and Luke from Amongst Echoes and Starved (previously Starve to Survive).
GIVE US 3 REASONS WHY WE SHOULD TRACK DOWN, LISTEN AND DISCOVER YOUR MUSIC?
I can't put into writing how much music means to me, but I shall try my best.
1) After falling seriously ill back in 2017, I felt my body giving up on me and could not find the energy to keep fighting. I sat in my bathroom and counted the reasons to stay alive. For me, it was music. I never looked back.
2) I put all my heart and soul into my music, and it has always been my emotional outlet when times are good or bad.
3) There is always an emotion, meaning or purpose to every song. I try to make it possible for other people to find it relatable if even just emotionally.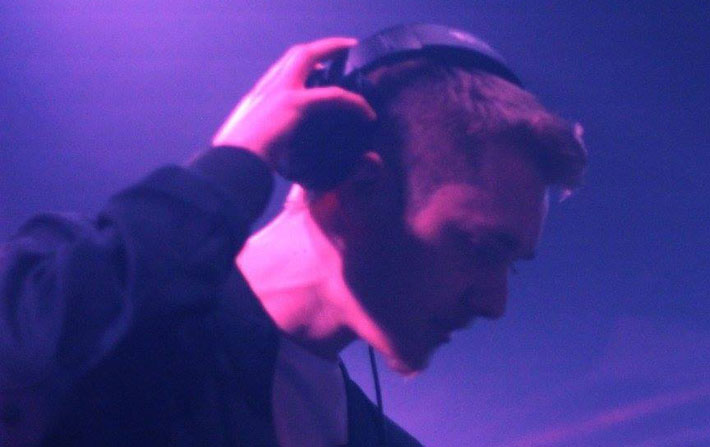 WHERE DO YOU SOUND BEST – FESTIVAL, CLUB, BEDROOM – OR SOMEWHERE ELSE?
Festivals, clubs, and aquarium – anywhere you feel comfortable losing yourself.
WHAT WAS YOUR FIRST…
RECORD? I never had a record player but if I was to choose, it would be something jazzy. Charlie Parker possibly.
CD? Feeling: America's Etnias Sound by Tatanka. I found this group busking in Sheffield Fargate when I was young and have followed them ever since.
DOWNLOAD? Abandon Ship by Knife Party.
SO, WHEN IT ALL GOES RIGHT AND YOU'VE GOT A BOTTOMLESS PIT OF MONEY AND LONG QUEUE OF HANGERS-ON, WHAT WILL BE YOUR BIGGEST MUSICAL INDULGENCE?
Some DJ decks to practice on would be nice.
SO, WHEN IT ALL GOES WRONG AND YOU'RE LEFT BITTER AND TWISTED AND CURSING THE MUSIC INDUSTRY, WHAT DO YOU FALL BACK ON?
My DJing and music production lessons, or my Zimmer frame.
WHAT ARE YOUR MUSICAL GUILTY PLEASURES…
I always liked 'The Sweet Escape' by Gwen Stefani – that felt uncomfortable to type out.
WHO ARE YORKSHIRE'S FINEST IN CULTURE, SPORT AND MUSIC?
Red Tape Central! Tillies Café! Nuhiu and Matt Howden (The Mighty Sieben).
NAME YOUR SUPERGROUP – WHO'S PLAYING WHAT, WHO'S ON VOCALS AND WHO'S YOUR BEZ?
I'll translate this into a electronic music group if you don't mind. Rob Swire (vocals and epic keytar), Noisia (all around mad production), The Prodigy (just for the Prodigyness). Just all on one song please.
GO SEE THIS FILM: Interstellar.
GO READ THIS BOOK: The Spiderwick Chronicles.
GREAT LOST BAND/ARTIST: The Astroid Boys.
WOULDN'T BE CAUGHT DEAD SUPPORTING: Meghan Trainor.
LONDON, L.A OR LEEDS?: Considering I've only been to Leeds, I'd say Leeds!
AND FINALLY… AS YOU LEAVE THE STAGE, WHAT ARE YOUR PARTING WORDS?
This was for you Coco Pops.
The debut EP from VENTUS, 'The Pollyanna Principle' is out soon
For more info visit facebook.com/Ventus.cs