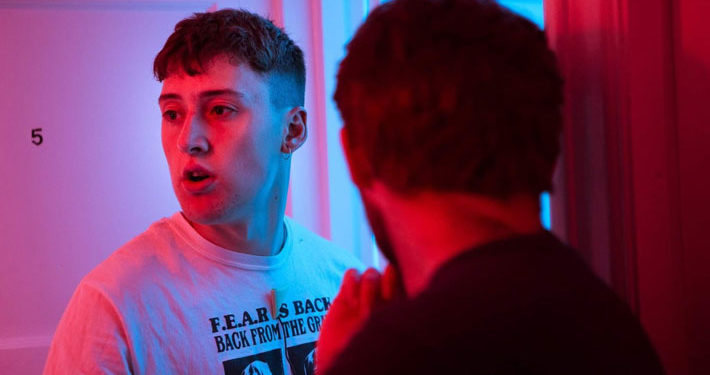 Acoustics and atmospherics from Radiohead-obsessed York postgrad…
YOUR NAME: Max Tobin.
HOW LONG HAVE YOU BEEN PLAYING MUSIC? 6 Years.
ANY PAST BANDS OR COLLABORATIONS WE SHOULD KNOW ABOUT? I've worked a lot with (York-based) singer/songwriter Kell Chambers. If you've ever drank in the city you've probably heard him play!
GIVE US THREE REASONS WHY WE SHOULD TRACK DOWN, LISTEN AND DISCOVER YOUR MUSIC?
I like to think it's interesting! That's the main one! You could certainly label it incoherent, overly-strange or a complete tonal mess, but I really wouldn't accept 'boring' as a criticism. It also features some wonderful underground talent. Georgia Mitchell's incredible falsetto vocals, George Glasby's wild vocal range, and the bitterly cynical rapping talents of Jazz the Kid. It also might be some of the most deliriously over-produced bedroom-recordings you've ever heard. Running digital flutes through amps, tuning cymbals and experimenting with time signatures made producing the new album a lot of (painstaking) fun.
WHERE DO YOU SOUND BEST – FESTIVAL, CLUB, BEDROOM – OR SOMEWHERE ELSE?
Bedroom. I don't play live, or ever intend to. I honestly have no idea how I'd translate my music into analogue performances. To play a set of my new album I'd need about six synthesisers and a small orchestra. So I suppose with enough money I could give it a bash: but it's all meant to be experienced at home.
"I've been an embarrassingly obsessive fan"
WHAT WAS YOUR FIRST…
RECORD? I'm too young for records! Isn't that embarrassing.
CD? I bought Demon Days by Gorillaz when I was about eight-years-old, and it's still one of my favourite albums to this day. Damon Albarn's range is super impressive and I love his ability to feature so many other artists on his records.
DOWNLOAD? My first download was In Rainbows by Radiohead. I remember hearing '15 Step' for the first time and immediately loving how they had the balls to open with this strange combination of electronic drums and vocals. It's so tonally bizarre, and they refrain for almost a minute before the song relaxes into that warm guitar melody. I've been an embarrassingly obsessive fan of theirs ever since. And 'Nude' still makes me cry like a baby.
SO, WHEN IT ALL GOES RIGHT AND YOU'VE GOT A BOTTOMLESS PIT OF MONEY AND LONG QUEUE OF HANGERS-ON, WHAT WILL BE YOUR BIGGEST MUSICAL INDULGENCE?
I'll purchase every single Mellotron synth on the market, stick them all in one big room and never leave it. Then I'll hire the best jazz drummer money can buy and convert what they play into digital filth. Then I'll buy the rights to sample the 'Lady in the Radiator' song from David Lynch's Eraserhead – and use it all to make a track that very few people will enjoy aside from me. That's the dream.
SO, WHEN IT ALL GOES WRONG AND YOU'RE LEFT BITTER AND TWISTED AND CURSING THE MUSIC INDUSTRY, WHAT DO YOU FALL BACK ON?
Well I make films – that's my main hobby. This music all came from scoring the soundtracks myself and enjoying the musical side a little too much. So hopefully I won't be too embittered with a lack of musical success, on account of me being very pessimistic about the whole thing. I'm honestly pleased if just three or four friends listen to the whole thing and don't think its trash.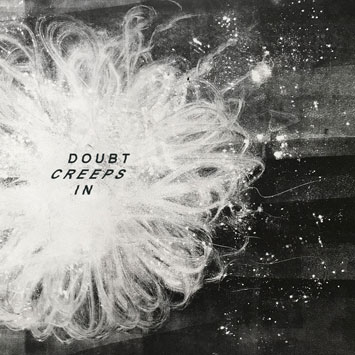 WHAT ARE YOUR MUSICAL GUILTY PLEASURES…
Cheesy 80s pop. Like Duran Duran, The Police. Although I'm not really embarrassed about that. I'm not sure what I feel guilty about listening to. Maybe just the amount of times I've re-listened to A Moon Shaped Pool. I don't know how I'm not bored of it yet – it just doesn't happen.
"There's phenomenal talent there"
WHO ARE YORKSHIRE'S FINEST IN CULTURE, SPORT AND MUSIC?
There are some great underground musicians in York (not born and bred but they've been absorbed into the fold) that I was lucky enough to be friends with. The aforementioned Kell Chambers and his new band Honeytrap are making some really cool records: it's hauntingly sad rock but it's still super funky, like if Bon Iver and Foals had a baby. Bruno Rogers is also making super original music, these really evocative personal tales with modernised Dylan-style guitar. Honestly I'd advise anyone to cruise into York for some open mic nights because there's phenomenal talent there. Also anyone in the North should catch The Orielles live. Culture-wise: Sean Bean IS Yorkshire culture. And I'm not a sport guy. Honestly couldn't tell you.
NAME YOUR SUPERGROUP – WHO'S PLAYING WHAT, WHO'S ON VOCALS AND WHO'S YOUR BEZ?
Bernard Purdie on the kit, Johnny Greenwood playing lead, Laura Marling with the vocals – with Mount Kimbie producing the lot and laying down some dirty synths. Why not? Oh, and Aldous Harding can be Bez. If you haven't seen her dance you should.
GO SEE THIS FILM: Synecdoche, New York.
GO READ THIS BOOK: The Conquest of Happiness (Bertrand Russell).
GREAT LOST BAND/ARTIST: Sparklehorse.
WOULDN'T BE CAUGHT DEAD SUPPORTING: UKIP.
LONDON, L.A OR LEEDS?: London. (Sorry.)
AND FINALLY… AS YOU LEAVE THE STAGE, WHAT ARE YOUR PARTING WORDS?
No one would be able to hear them above the raging synth crescendo.
'Doubt Creeps In' by Max Tobin is available now on Spotify and Apple Music