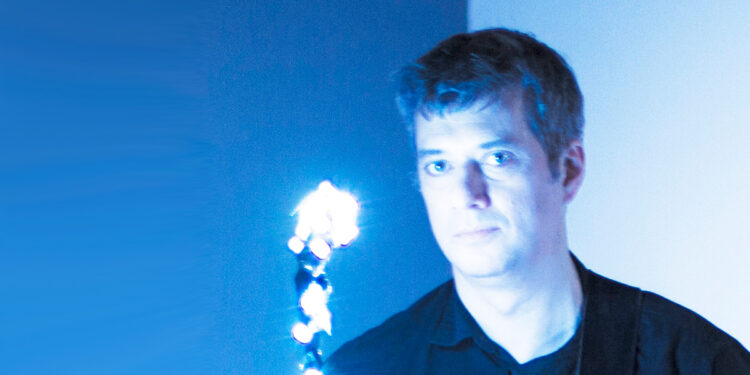 Leeds scene stalwart finally going solo…
YOUR NAME: Jim Bower.
HOW LONG HAVE YOU BEEN PLAYING MUSIC?: An extremely long time! 40+ years.
ANY PAST BANDS OR COLLABORATIONS WE SHOULD KNOW ABOUT? Most recently Shatner, we made four albums. Before that The Very Idea, Freud Squad, Act Natural.
GIVE US 3 REASONS WHY WE SHOULD TRACK DOWN, LISTEN AND DISCOVER YOUR MUSIC?
It will change your life. It will change my life. God will punish you if you don't.
WHERE DO YOU SOUND BEST – FESTIVAL, CLUB, BEDROOM – OR SOMEWHERE ELSE?
In the bath.
WHAT WAS YOUR FIRST…
RECORD? Oh lord. It was 'Crazy Horses' by The Osmonds.
CD? Paul Simon's Graceland.
DOWNLOAD? Buxom Babes 2.
SO, WHEN IT ALL GOES RIGHT AND YOU'VE GOT A BOTTOMLESS PIT OF MONEY AND LONG QUEUE OF HANGERS-ON, WHAT WILL BE YOUR BIGGEST MUSICAL INDULGENCE?
A Golden Tuba.
SO, WHEN IT ALL GOES WRONG AND YOU'RE LEFT BITTER AND TWISTED AND CURSING THE MUSIC INDUSTRY, WHAT DO YOU FALL BACK ON?
My good looks and charm.
WHAT ARE YOUR MUSICAL GUILTY PLEASURES…
Glam rock… Julie Andrews.
WHO ARE YORKSHIRE'S FINEST IN CULTURE, SPORT AND MUSIC?
Comedian Micky Kerr. Leeds United. The Scaramanga Six.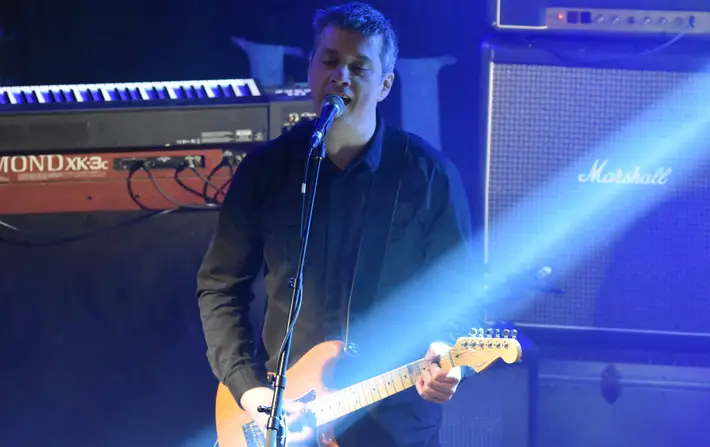 NAME YOUR SUPERGROUP – WHO'S PLAYING WHAT, WHO'S ON VOCALS AND WHO'S YOUR BEZ?
David Bowie, vocals. JJ Burnel, bass. John McGeoch, guitar. Ringo on drums.
GO SEE THIS FILM: Life of Brian.
GO READ THIS BOOK: Sapiens.
GREAT LOST BAND/ARTIST: Magazine.
WOULDN'T BE CAUGHT DEAD SUPPORTING: I'll play anywhere.
LONDON, L.A OR LEEDS?: I'll have a house in all three.
AND FINALLY… AS YOU LEAVE THE STAGE, WHAT ARE YOUR PARTING WORDS?
Thank you both for coming, see you later.
Jim Bower's debut solo album, 'Life Support' is released on 2nd July
For more info visit: jimbower.co.uk