Touch and Go: An Anthology by Magazine – Album Review By Matt Callard
When Howard Devoto left Buzzcocks after one record to search out more complex punk patterns he'd already penned the movement's smirking ode to idle (dis)satisfaction, 'Boredom'.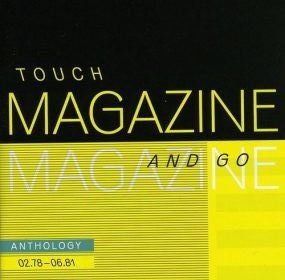 But Magazine's more obvious arty leanings were clearly where he preferred to dwell. In their four studio albums between '78 and '81, the band perfected a sort of punk avant garde – taking the genre in to new areas of musical sophistication and literacy, whilst retaining its energy and passion.
"Takes punk into new areas of sophistication and literacy"
Along the way he just about invented New Wave and wrote at least five seminal rock moments.
Let's count 'em: 'Shot By Both Sides', 'The Light Pours Out of Me', 'Model Worker', 'A Song From Under The Floorboards' and 'Definitive Gaze'.
If you already own them, you probably don't need this double CD retrospective, otherwise, here's an early Christmas present.
9/10