Diverse soul-funk mix out of Nigeria, Barbados, Italy
and Ireland…
What's the title of your latest release, and what does it mean to you?
Our latest track is called 'She'. It's a sexy RnB tune about self-love, and it really means the world to me. I've struggled to accept and love myself in the past, but in the last little while I've been in a really good place where that stuff is concerned. I guess you could call it my serenade to myself, imperfections and all!
What was the hardest part about putting this release together, and why?
We overcame a few obstacles to get this song into the world, but the biggest one by far was trying to get it recorded and mixed in the middle of a huge global pandemic! We did lots of recording at home and managed to get a track that we're super happy with in the end, so all's well that ends well, I suppose!
Who produced the release – what did they bring to it?
We're lucky enough to be friends with an incredibly talented producer here in Ireland called Sean Montgomery (@seanmont on Instagram – go give him some love!), and he really took the track to the next level. He played guitar and bass on the track and added about a million harmonies! We were already vibing with it when we put together a rough demo, but Sean took it and made it something that we just couldn't have done ourselves. Generally, we'll produce our own stuff, or co-produce with someone. It's great to have all the control over your art, but sometimes a talented set of ears and a fresh angle is exactly what the doctor ordered.
How does a track normally come together? Can you tell us something about the process?
This track was born from real experiences and emotions, and I think that's the thing we want to put across most. I know I'm not alone in having felt these feelings, and I'd love for some people to identify with the message and know they're not alone in the experience either.
What band/artists have influenced you the most since you started this project, and why?
We've gone through a few phases of influences, but there are definitely some artists who we wouldn't be the same without. The one that springs to mind is Aretha Franklin, my inspiration and someone I really look up to as an artist. After that, we really take a lot from Tank and the Bangas, Anderson .Paak, James Brown and SZA.
What countries would you like to tour? Are there any standout venues you'd like to play in?
We would honestly love to tour the entire world if we ever get the chance, but our top two areas to tour at the moment would be America and parts of Asia. We would love to grow our fan base in both these countries and network with other artists and labels. The standout venue Tosin (lead vocalist) has always wanted to play in, and believes we will get there one day, is Madison Square Garden, so watch out for us in the near future hopefully!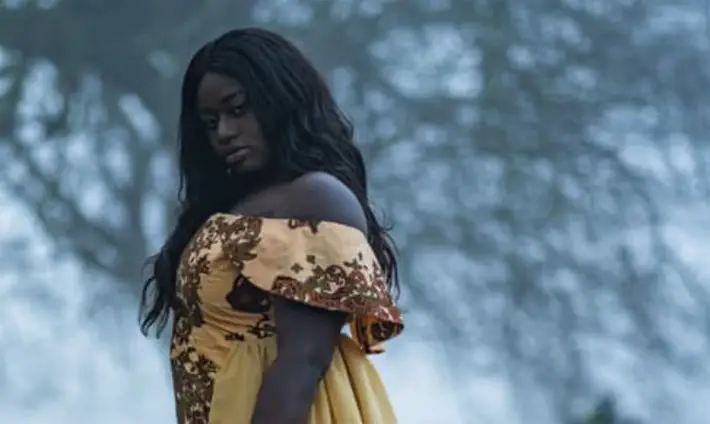 If you could pick one track for our readers to listen to in order to get a taste of your music, what would you pick, and why?
'Girl Go Off' is one of our most popular tracks and has the most listens on our Spotify profile. The track talks about female empowerment which is a topic we strongly support. It is also an energetic track that shows our fun side as a band. You can check out the official music video on our YouTube page.
What ambitions do you have for the band/your career?
Right now, our main ambition is to release an album then hopefully tour the album around Europe, then hopefully the world!!! Toshín is so much more than just a band to us, and we hope that we can make a difference in the world on more than just a musical level too.
Finally, as you leave the stage, what are your parting words?
In a real-life gig moment, I usually would leave the stage in the outro of the band slaying big heavy riffs, saying something like "Catch ya'll at the next show and don't forget to GET YOUR LIFE!"
For more info visit: facebook.com/Toshinband