The Zoo Gang: The Complete Series – Bluray Review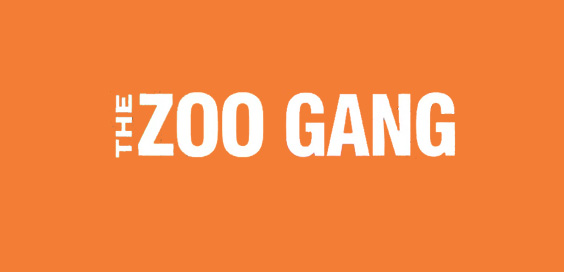 By Sarah Morgan
When it came to producing glossy small screen entertainment in the 1960s and 1970s, nobody did it better than ITC.
Danger Man, The Saint, The Protectors, The Prisoner, Randall and Hopkirk (Deceased) and The Protectors! all came from the company, which was co-founded by entertainment legend Lord Lou Grade.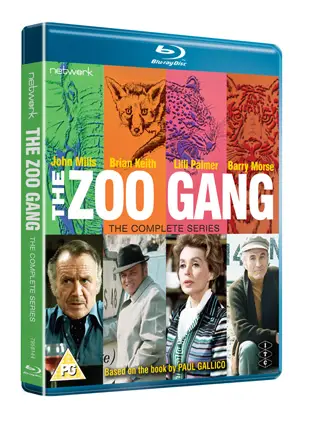 The Zoo Gang was also produced by ITC, and although it hasn't developed the same cult following as the aforementioned sextet, it's certainly well worth a look.
"Lavish stories"
By the time the adventure drama was broadcast in 1974, ITC had developed a formula that involved lavish stories set in sun-kissed countries, often with established names in the lead roles, albeit ones whose appeal at the cinema box office was perhaps on the wane.
The Zoo Gang certainly contains all those elements. It's based on a novel by Paul Gallico, the action takes place in the south of France, and stars John Mills, who's supported by a group of excellent co-stars – Brian Keith, Lilli Palmer and Barry Morse, familiar faces all.
They play a group of former Second World War French Resistance fighters whose code names were exotic animals – Mills' Tommy Devon was The Elephant thanks to his amazing memory, for instance – who come back together after the man who betrayed them to the Gestapo is discovered alive and well.
After taking their revenge, the group's members decide to stay together to bring down other wrongdoers, using any money they recover to fund a hospital in the name of a dead comrade.
"Works well"
It's all very noble, but it's the escapades they get up to that are of most interest. They're all rather long in the tooth for acts of derring-do, but oddly it works well; each one uses the skills they learnt while sabotaging the Nazis to outsmart the villains whose paths they cross.
Sadly they didn't seem to have any knowledge of camouflage or blending in with the crowd – in one extraordinary scene, Mills carries out a supposedly clandestine mission while wearing red trousers, a cravat and a tam o'shanter!
Only six episodes were ever made, and all of them are on this bluray release. The special features are scant, just some TV ads and assorted other short items, but it's worth a look for the guest stars alone – fans of Hammer Films will certainly delight in seeing Ingrid Pitt, Peter Cushing and Jacqueline Pearce in thrilling if not horrifying circumstances.
'The Zoo Gang: The Complete Series' is released on bluray by Network, £20