My Leonard Cohen – Live Review – Ilkley Kings Hall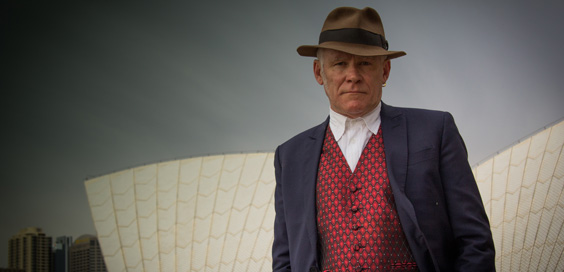 By Laura Whiteley, June 2019
Like so many people, I know Leonard Cohen mainly through Alexandra Burke's version of 'Hallelujah'. Other than that, I know very little about him – but that didn't stop me enjoying this fascinating and thrilling performance of the man's life and music.
Beginning with a fantastic song ('Everybody Knows') that demonstrates skill, style and 'our' Leonard Cohen, Stewart D'Arrietta's charisma – the high standard is set right from the start. A lead singer, pianist and entertainer supported by suitably talented musicians and beautiful backing harmonies makes this a rather magical musical journey into (for me, at least) the unknown.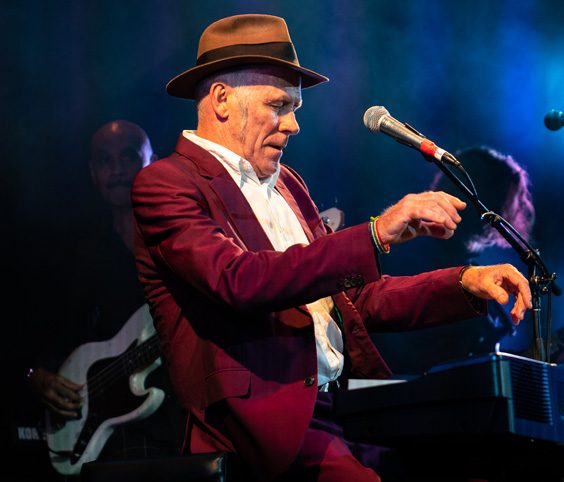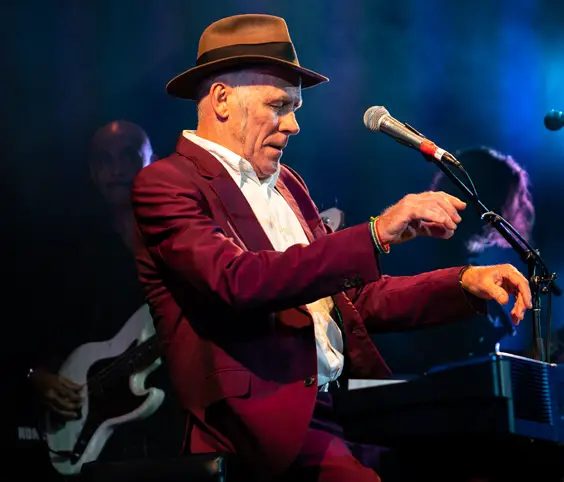 "Respect and admiration"
It certainly felt like a journey; as I sat in the audience and learnt so much about this incredible musician and writer. His life, love and memories were discussed in between songs. It was a lovely way to get to know individual tracks in more depth and really understand the meaning behind the powerful lyrics.
A beautiful moment occurred in the middle of the performance when D'Arrietta recited one of Cohen's poems with true passion and conviction. It was captivating on a night filled with similar goosebump moments. Everything was performed with such respect and admiration for Cohen. It was a true 'tribute' show.
D'Arrietta low, husky, grisly voice suited the songs perfectly and never slipped into pale imitation. He held the audience's attention easily as he led the show with grace and professionalism. He was definitely the star of the show and a clear Cohen fanatic.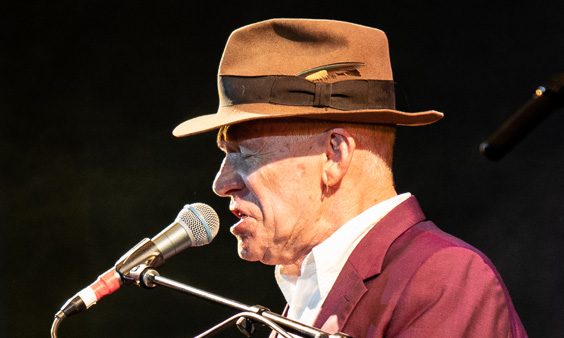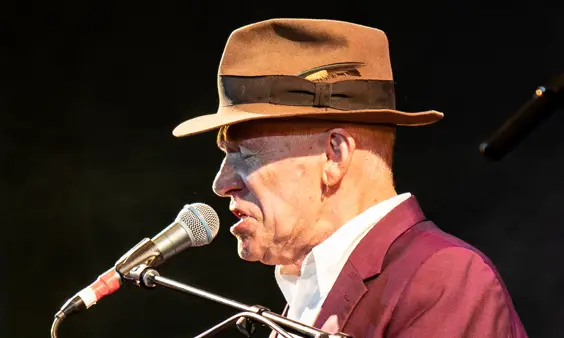 "Gem of a show"
Alongside him was an accordion player, a drummer, a singer, a guitarist and a bassist – and the band were extremely accomplished. A range of different styles and rhythms were involved in the show and the musicians made it sound effortless. Especially talented was the guitarist who sat down on a couple of occasions to play a mesmerising lap steel guitar.
I went to this show not knowing much about Cohen and left completely amazed and inspired by this eclectic and exciting performance. I might have been the youngest member of the audience – but I think this show would entertain and captivate people of all ages. By the end of the show most of the audience were on their feet – either dancing or giving a standing ovation. My Leonard Cohen is an absolute gem of a show – and true music lovers should not miss it.