Fishermen's Friends – Live Review – Ilkley King's Hall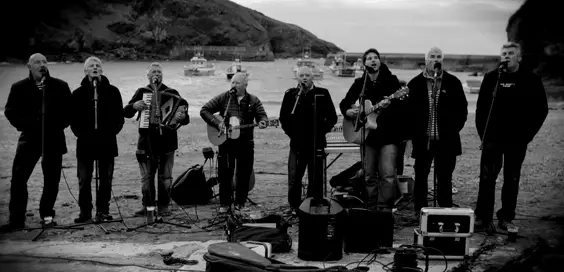 By Laura Whiteley, February 2019
This was the first time I had seen folk outfit Fisherman's Friends – and although I'd previously heard their music and enjoyed it, I really didn't know what to expect from the live experience. But from the first few seconds I was hooked. In fact, seeing the band live really is the only way to truly appreciate the skills and work that goes into this beautiful music.
With no support act, the Friends kept the audience well-entertained for two hours with an interval. The time flew by as the varied and captivating music was introduced by the two main speakers who each gave a bit of background information to the songs. These enjoyable interludes made you feel relaxed and comfortable, with the singers talking directly to the audience as if we already knew them. Indeed, not are Fishermen's Friends talented singers and musicians but they know how to deliver a funny tale too. At times it was like they were performing in a small, old pub by an open fire – not on a huge stage.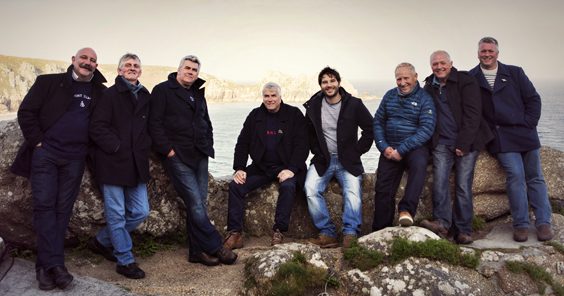 "Unique family show"
This is music to sing and dance to – upbeat tunes accompanied by an accordion, guitar and stomp box to keep good rhythm flowing throughout. The acoustic guitar offers a folky feel, whilst the accordion adds a more mellow, traditional tone. Each tune fits beautifully together in musical terms with layers of sound building, fading and rebuilding.
It's refreshing to see a band that offers such variety. One minute they are singing a cappella, filling the room with waves of incredible harmonies, the next they are clapping and encouraging the audience to join in. By the end of the performance the whole audience is clapping along.
In fact, it's interesting to note the spread of ages in the audience. There are children watching with their families, young couples and seniors. This really is a unique family show (despite a few cheeky jokes!).
At the end of the show, the band comes out into the auditorium to sign albums and chat to the audience.It's a lovely way to end a wholesome, enjoyable and memorable gig.