Cloak and Dagger (1946) – Film Review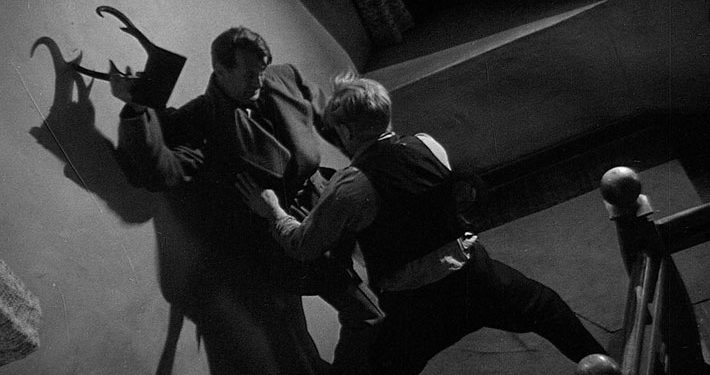 Director: Fritz Lang
Cast: Gary Cooper, Lilli Palmer, Robert Alda
Certificate: PG
by Sarah Morgan
The British Film Institute has described Fritz Lang as 'the master of darkness' thanks to his expertise in German Expressionism and film noir.
Born in Vienna, he first made his name at the German film studio UFA, but in the 1930s, fled to America; he had Jewish heritage and knew he would eventually be targeted by the Nazis if he didn't leave.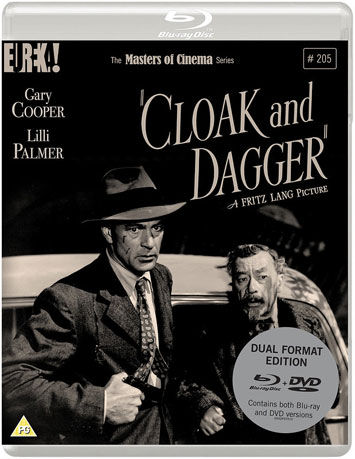 Although he made many different types of movies during his Hollywood career, he remains best known for his film noir productions. Cloak and Dagger has elements from the genre, but is more of a run-of-the-mill espionage thriller.
"Stoic"
Set during the Second World War, it stars Gary Cooper in the unlikely role of nuclear physicist Alvah Jesper, who is recruited by the US Office of Strategic Services. They want to use his knowledge and skills during an undercover mission to Switzerland, during which he must glean as much information as possible from a fellow scientist who has been forced to work with the Nazis.
However, when his contact is murdered, the mission takes another twist. Jesper must then sneak into Italy to rescue another scientist, using the underground resistance. He falls in love with Gina, a resistance fighter, and the pair must face shootouts, double-crosses and narrow escapes if they're to enjoy any kind of future together.
Cooper delivers a typically stoic performance as Jesper, although somebody a little more effervescent might have been better placed to tackle a character who appears to have very little about him – Jesper is perhaps the dullest hero ever committed to celluloid.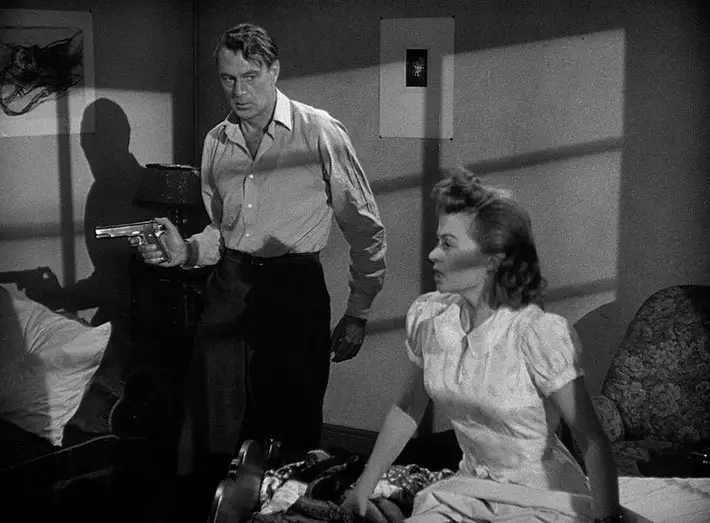 "Assured"
Lilli Palmer, however, who plays Gina, is outstanding in her first Hollywood movie, while Alan Alda's father Robert has an eye-catching supporting part. Perhaps he should have played Jesper, because he cuts a far more interesting figure.
Lang's direction is assured, as you would expect, but the film as a whole does make you long for other examples of his work. In fact, the movie feels like a filler or time-passer before he got back down to the real business in hand – namely making such classics as Scarlet Street or The Big Heat.
Special features include a new commentary by Alexandra Heller-Nicholas and a video essay by David Cairns, as well as a radio version of Cloak and Dagger, which stars Palmer alongside Ronald Reagan.
Presented in 1080p from a high-definition digital transfer
Optional English subtitles
Uncompressed LPCM mono audio
Brand new audio commentary by film critic and writer Alexandra Heller-Nicholas
Spycraft – A brand new video essay by David Cairns
Cloak and Dagger: Lux Radio Theater [57 mins]– Radio adaptation from 1946 starring Lilli Palmer and Ronald Reagan | Cloak and Dagger: The Radio Series [approx 660 mins]
A collector's booklet featuring a new essay by Samm Deighan
Cloak and Dagger is released on Blu-ray by Eureka, £19.99