High Noon (1952) – Film Review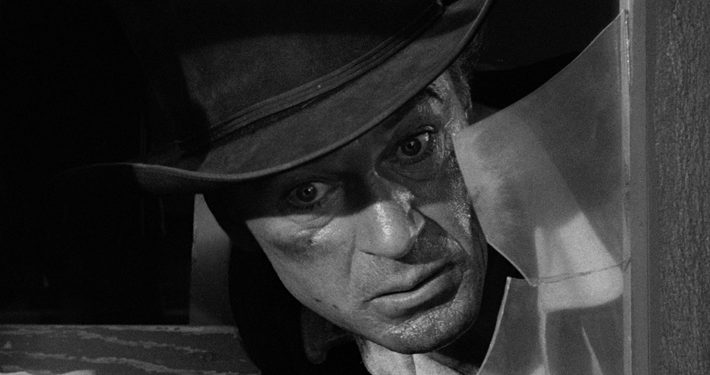 Director: Fred Zinnemann
Cast: Gary Cooper, Grace Kelly, Thomas Mitchell
Certificate: U
by Sarah Morgan
John Wayne is often credited (wrongly, it's a paraphrase from a speech in Stagecoach) with saying "A man's got to do what a man's got to do", but that really should have been the tagline to High Noon.
It's hard to write about films regarded as classics. What can you say that hasn't been said before? Very little, particularly when the movie in question is pushing 70 years old and is beloved by all who have seen it.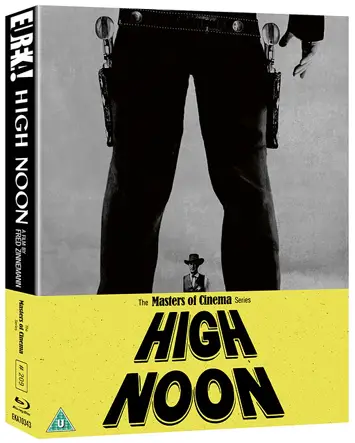 So I'll go back to the basics. Gary Cooper won his second Oscar (the first was for Sergeant York 11 years previously) for his strong, stoic performance as Marshall Will Kane. When we first meet him, Kane is marrying his sweetheart Amy and about to handover his badge; Amy is a Quaker, deplores violence and wants them to run a store somewhere out of harm's way.
"Greatest showdowns"
But their plans are thrown into disarray when they hear that the villainous Frank Miller, whom Kane had thrown into jail some years before, is on his way to town on the noon train – and the only thing on his mind is revenge.
Kane and Amy initially set off in their pony and trap, determined to flee. But Kane realises he'll spend the rest of his days looking over his shoulder if he doesn't stop Miller now, so returns to meet his fate.
But the people he protected for so long turn their back on him, leaving Kane to face Miller and his gang in one of cinema's greatest showdowns.
All sorts of theories surrounding the true meaning of the screenplay have been discussed in the years since the film's release, the main one being it was designed by writer Carl Foreman – who was about to be blacklisted – as an allegory for the McCarthy witch hunts of the 1950s.
"Full of tension"
Whether it's true or not scarcely matters – High Noon is just a rollicking great western, full of tension, drama and great performances; director Fred Zinnemann deserves a pat on the back for getting the best out of Foreman's script.
While Cooper and Grace Kelly, who plays Amy, are eye-catching, the supporting cast is packed with character actors who make their limited screen time memorable, particularly Lee Van Cleef, who has little to say but still manages to be menacing as one of Miller's cohorts. Watch out too for Lloyd Bridges, Lon Chaney Jr and Henry Morgan as some of the townsfolk.
Special features are somewhat lacklustre, although there's an enlightening interview with film historian and Zinnemann expert Neil Sinyard. But it wouldn't matter if there were none available – High Noon, like Will Kane, can stand on its own two feet without any help.
4K Digital Restoration
Optional English subtitles for the deaf and hard-of-hearing
Brand new and exclusive audio commentary by historian Glenn Frankel, author of High Noon: The Hollywood Blacklist and the Making of an American Classic
Brand new and exclusive audio commentary by western authority Stephen Prince
New video interview with film historian Neil Sinyard, author of Fred Zinnemann: Films of Character and Conscience
A 1969 audio interview with writer Carl Foreman from the National Film Theatre in London
The Making of 'High Noon' [22 mins] – a documentary on the making of the film
Inside 'High Noon' [47 mins] and Behind 'High Noon' [10 mins] – two video pieces on the making and context of the film
Theatrical Trailer
Released by Eureka, Masters of Cinema series, £27.99