Cruising (1980) – Film Review
Director: William Friedkin
Cast: Al Pacino, Paul Sorvino, Karen Allen
Certificate: 18
by Sarah Morgan
In Hollywood, you're either hot or you're not; in the 1970s, William Friedkin was absolutely smoking. He was the director behind The French Connection and The Exorcist, as well as Sorcerer. His first film of the new decade was Cruising which, when it was first announced, was expected to be a high hit, particularly as it was set to star Al Pacino, who was also at the top of his game.
However, the film was dogged by trouble from the very start. Its subject matter – the hunt for a serial killer bumping off men he meets via New York's leather scene – caused controversy among gay men who felt it was criticising their lifestyle; the shoot itself was dogged by protests.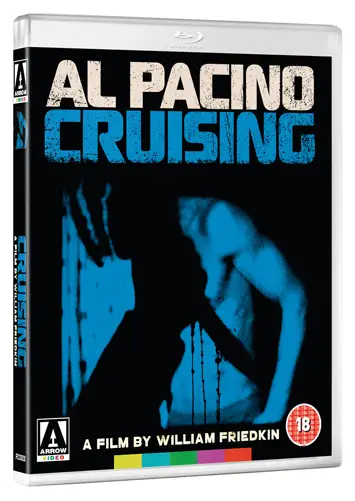 Looking back now, almost 40 years on, it's almost a historical document, depicting a subculture in a city in decline; New York back then was not a place for the faint-hearted, and Friedkin pulls no punches in his portrayal of its mean streets.
"Shock value"
You can also imagine cinemagoers hoping to see Pacino in another of his searing dramatic roles being somewhat shocked by the scenes in gay bars – after all, back then, viewers had seen little of this sort of thing. But now, the shock value has pretty much disappeared; Channel 4's Queer as Folk was probably a more revealing look at gay life.
Pacino plays Steve Burns, a young cop asked by a veteran detective to pose as a gay man in a bid to trap a murderer who has been slaying members of the homosexual community. Burns apparently resembles the killer's 'type'.
He agrees and quickly subsumes himself, visiting clubs and passing himself off as a member of the scene. However, the things he sees and the crimes themselves have a disturbing impact on him, seemingly threatening his state of mind and his once loving relationship with his girlfriend.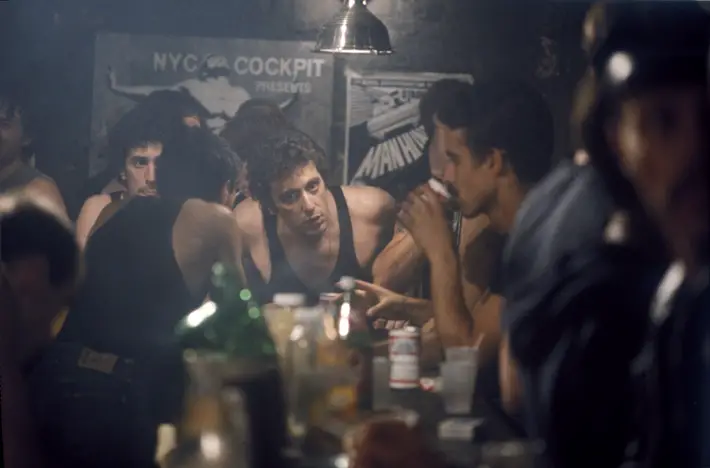 "Germ of a good film"
So far, so good. But then Friedkin tacks on a supposedly thought-provoking twist ending which really provokes nothing more than a big groan. It's an unnecessary move, one that didn't go down well with audiences in 1980 and doesn't sit well now.
It's a shame because there's a germ of a good film here, and the cast is uniformly excellent. A big shout out goes to Karen Allen, who plays Burns' long-suffering lady love; hers could have been a thankless one-dimensional role, but she gives the character more depth than you imagine was present in the screenplay.
Special features include interviews (sadly none with Pacino or Allen) and a making-of documentary.
Brand new restoration from a 4K scan of the original camera negative supervised and approved by writer-director William Friedkin
High Definition Blu-ray (1080p) presentation
Newly remastered 5.1 DTS-HD Master Audio supervised by William Friedkin
Optional English subtitles for the deaf and hard of hearing
Archival audio commentary by William Friedkin
The History of Cruising – archival featurette looking at the film's origins and production
Exorcising Cruising – archival featurette looking at the controversy surrounding the film and its enduring legacy
Original Theatrical Trailer
Released by Arrow, £24.99