The Thing Is by Hannah Trigwell – Single Review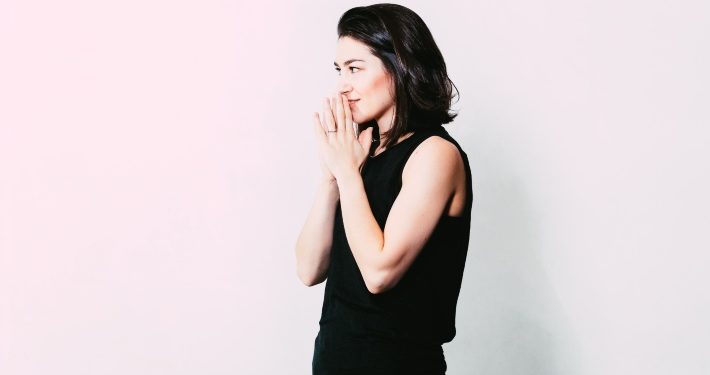 The Thing Is by Hannah Trigwell
Single Review
by Steve Crabtree – @stevecrab
It's always exciting when I get to take a listen to a new Hannah Trigwell track. And 'The Thing Is' is ready to sail its way in to your ears right now.
We've had the record spinning round at On: HQ for a few days now – and it's another great tune from one of my favourite artists.
'The Thing Is' is a mellow listen, detaching Hannah from the pop-vibe tunes that she's been recording recently. It's just her, and a lonely piano. And there's a fragility to the beginning of the song, as the song starts to softly describe a life dilemma…
"Genuine, solemn and careful"
"It is a real account of a breakup," Hannah says. "Over time, things went from romantic to platonic but neither person wanted to admit what was happening. Both sides knew it was over years ago, but now it's challenging to maintain a friendship after being so close. You want each other to be okay, but you also don't want to see your ex move on with someone else – even if you're the one who ends it…"
Something that I find has been over used by solo-artists in recent years is an over-emphasis of vulnerability in a vocal. For me it's made thousands of songs samey. I find it more of a sound effect, than a measure of sounding genuine. 'The Thing Is' is a bit different though. It starts with that sort of edge, but it's a genuine, solemn, and careful beginning. It's is a necessity. And it's very emotive.
The Thing Is' gathers an upbeat, euphoric flavour, both in voice and in piano – the song refusing to be bogged down in unfortunate sadness.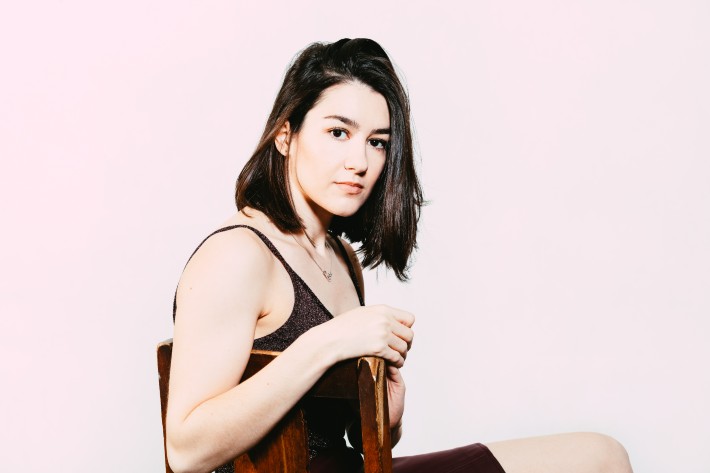 "Stunning, relatable, melancholy"
It's one of those songs that, with each listen, you pick up a little bit of something new. And it's a tune that will resonate with many.
It's a nice listen. It's emotive as she describes a situation in real terms. And she's respecting the emotion of the receiver as she delivers the not-so-nice truths. Then she's massaging some positivity in to what are likely to be some broken feelings. And the voice? Well, if you've heard Hannah Trigwell, you'll know what it's all about. She handles 'The Thing Is' beautifully all the way through. And that unique injection of power that she has where a lyric needs hitting home is there too.
It's a stunning, relatable, melancholy track.  Even if you're not getting up and dancing to this one, you're absorbing the song, and it's making you think. Another fab release from Leeds' finest female voice.
The Thing Is by Hannah Trigwell is out now, and available to download here: slinky.to/TheThingIs