Red by Hannah Trigwell – Album Review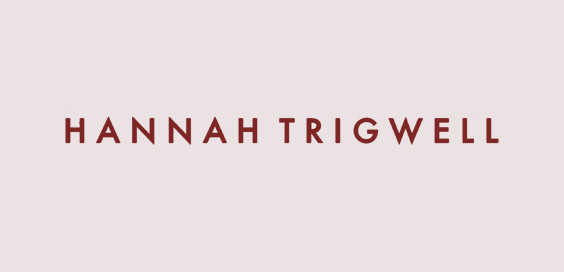 By Steve Crabtree – @stevecrab
Leeds' very own singer-songwriter Hannah Trigwell releases her debut album Red at the end of August, 2018. And after over a week of non-stop listening to all 14 tracks, I think she's come up with something very special.
With a worldwide fan-base, and two number one singles in Asia in her back pocket, she's spent time, effort and patience getting the sound and feel of her first record just right. And people will not be disappointed when they get their hands on a copy.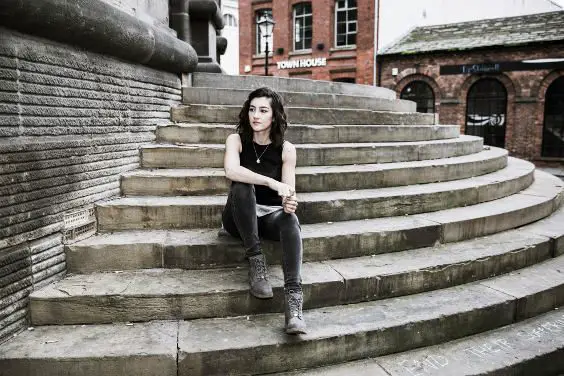 "Bright, shiny music"
Released on Hannah's own label, Tea Pot Records, Red is a journey through Trigwell's heart and mind. It's personal, it's revealing, and it's a work of art. We get a huge extent of emotion, with a wide range of styles throughout the record.
The all-important first track is 'Is It Wrong?' A mid-tempo song about the modern day difficulties of trying to let go of something when instant information is all too easy to obtain. It's a tone-setter, and a nice introduction to the album, warming you up for the energy that kicks in on track two. Lively yet yearning, 'Nobody' has an electro-Celtic feel. It's a powerful track, and has been re-worked over the last 12 months. It's already gone down a storm with her fans.
Lyrically, Red is strong and musically it's the same. Hannah has forged her career through YouTube and other social media platforms, where a decent chunk of her work has been acoustic covers. While those  covers are insanely good, her own work is even better.
Title track 'Red' takes the album in a delicate direction. Thought-provoking, it tells a tale about being addicted to someone. For me, Hannah has one of the best female voices going, and this is the first tune on the record that brings her vocals right up to the forefront of the track. If you didn't already know how good a voice she has, you will now.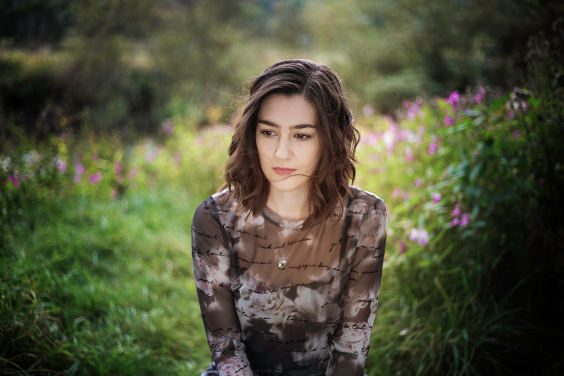 "Hands-down favourite track"
A number of singles from Red have already been released. The wonderful 'Another Beautiful Mistake' is effortlessly stunning, and then there's 'Taboo'. A recent release, it's one of the strongest, most tenacious tracks on the record. Its fast electro pace wouldn't be out of place on the dance floor. Established fans love it – as will people coming across Hannah Trigwell for the first time.
The record is very acoustic-driven pop, without a single filler track. 'Never Gonna Do That Again' has a Tracy Chapman feel, with an edginess and brutal honesty. Then we get some true, blatant heart-tuggers in the mix as well with 'Miss You'; and 'Mum and Dad', a sincere message of thanks and appreciation to her parents.
But the standout track of the whole album is the appropriately-titled 'Play It Again'. The upbeat, poppy feel mixing with a gorgeous, laid back chill make it a perfect summer track. It's one of my tunes of 2018, and it'll be on my 'favourites' playlist for a good while.
"Loved it from the first play"
I love Red – I loved it from the first play. It's still getting even better with each listen, and I've had it on in the car when friends have been with me. Without fail, they're loving what they hear and I've struggled to find a new album that I've felt as enthusiastic about from its first play for a very long time,
It can be an album for the broken-hearted. An album for a long car journey. It's perfect for when you're wanting some upbeat relaxation. And its a superb choice if you're looking for your next download of quality music.
I'm sure there's going to be a lot of love and interest coming Hannah Trigwell's way once Red comes out on 31st August, 2018. And even more so when she tours it around the UK and Europe the following week.
She's nailed it – so let's hope we're not waiting another ten years for album two.
9/10