Back Behind the Orchard Tree by Rob Cottingham – Album Review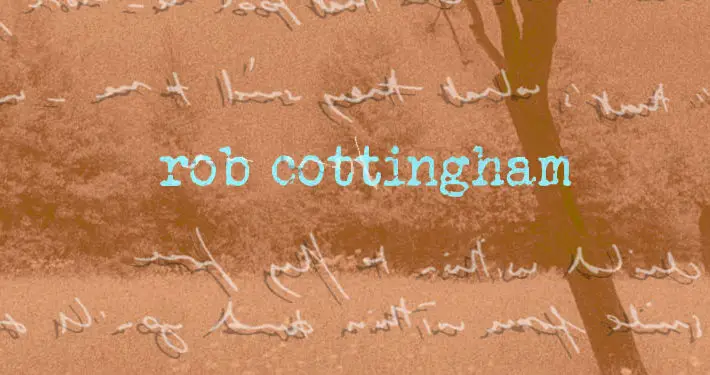 By David Schuster
Artists re-release material for a lot of different reasons and, as with New Order's most recent live album, So It Goes, one of the most laudable is that the world and personal circumstances have changed, providing an opportunity to improve on the original. Back in 2002, when Michael Jackson was dangling his son Blanket out of a hotel window, prog rocker Rob Cottingham first launched his solo offering, Behind the Orchard Tree. 17 years later he has re-recorded and issued it again as Back Behind the Orchard Tree, featuring some additional guest musicians and a new track. But, was it time and effort well spent?
As soon as the opening bars of 'Hear Me' ring out, you know you are in familiar territory; comparisons between Cottingham and Genesis are inevitable. The drum sound is wide and spacious, very reminiscent of Phil Collins on 'Mamma', and there's some nice ambient background. Pretty soon though we are introduced to one of the new elements of the mix, in the shape of guitarist John Mitchell. The guitarist and front man for It Bites adds a stunning lead line, and the skill of both musicians is evident in the fact that the entire record has a number of excellent guitar sections, all of which fit perfectly into the context of the original pieces without dominating them.
"Impressive"
Rob is a multi-instrumentalist himself, playing keyboards and guitar as well as providing the lead vocals, all necessary skills if you're going to go it alone on a progressive rock project. His gear list includes an impressive array of keyboards with the distinctive sounds of Kurzweil and Korg, both of which come to the fore in the fast and furious (aptly named) instrumental, 'Catch It If You Can', which has clear Marillion influences.
'Invisible Man', is written from the point of view of a frustrated admirer trying to get noticed and has words which contrast sharply with the deceptively innocent sounding, opening piano riff: "I want to feel your stockings, run my fingers through your hair". Heck! Perhaps a cold shower is in order Rob? "Oh, but the thought of water running down your thighs", he muses later in the lyrics. Perhaps not then.
There's a couple of points which would have required little effort to implement and would have improved the overall musical flow: Two alternate versions are given of both 'Hero' and 'Hear Me'; that's too much repetition in a 10-song collection. The reprise of 'Hear Me' should have been dropped as contributing the least. Then, having got down to a single duplication, 'Hero' could have been used at the beginning and close, book-ending the whole with a satisfying completeness.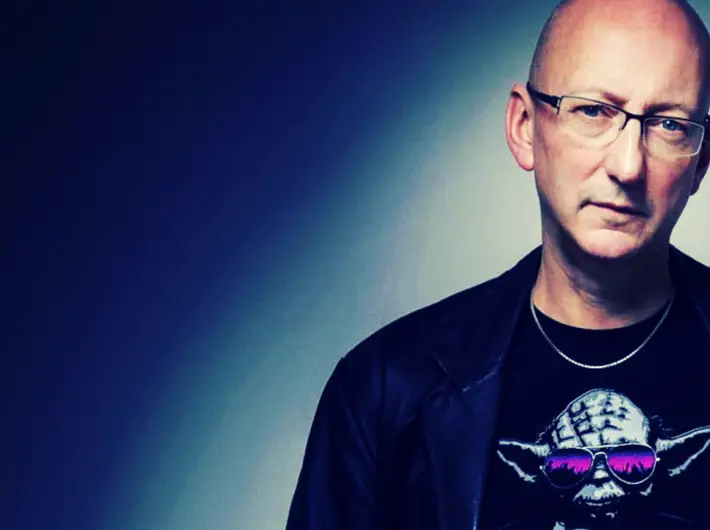 "Beautiful duet"
The new song, 'Out of Time' is a strong addition; the introductory drum break grabs your attention, taking you into a pacey number with a harder edge than some of the earlier pieces, more MOR than progressive, with a vibe of Foreigner, Europe or even Bon Jovi. Again, this makes great use of Mitchell's guitar skills. Also worthy of note is the orchestral version of 'Hero', which appears at the end as a bonus track. This features the singing talents of Kerry Dawn, whose fey, Clannad-like vocals form the basis for a beautiful duet. All the more emotional when you know that the singer is the vocalist's eldest daughter, a mere baby when the record first came out. If he was also viewing this re-release as a means to trial a new sound, then I'd say, "Go for it". A follow-up mainstream rock album in collaboration with Kerry Dawn must surely have been discussed around the Cottingham dining table?
Back Behind the Orchard Tree is very much of a certain genre, and there's nothing wrong with that, but it also shows that Rob has a lot more to offer as a musician. So, yes, this re-recording was time (and money) well spent: It's only worth revisiting old material if you have something new to add, and this album has that in spades.