Windom's Way (1957) – Film Review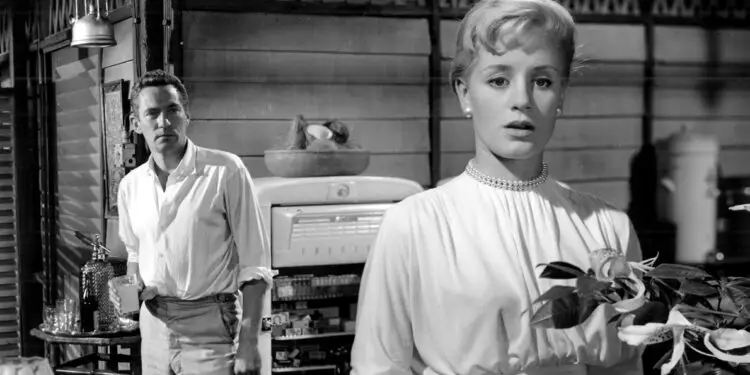 Director: Ronald Neame
Cast: Peter Finch, Mary Ure, Natasha Parry
Certificate: PG
By Sarah Morgan
Director Ronald Neame once described Windom's Way as "not a successful film… neither politically profound or exciting enough."
However, he may have been a little harsh because, almost 65 years since its big-screen release, it stands up pretty well and helps shine a light on the Malayan Emergency, a conflict largely forgotten today.
"Bloodshed and tragedy"
Peter Finch takes the lead role of Dr Alec Windom, the revered British medic in charge of a hospital in a tropical rural outpost. Beloved by the local people, he clearly has their interests at heart, rather than those of the greedy, money-grabbing Europeans seeking to plunder the country for its natural resources.
Windom's urban sophisticate wife Lee decides she can no longer live without him and arrives in the country, hoping for a reconciliation. On her arrival, she begins to understand her husband's calling. But, seemingly only moments after the couple decide to make a fresh start, he becomes embroiled in a feud between villagers hoping to secure their independence, and the authorities – including a British plantation owner – who will do anything to keep them under their colonial thumbs.
It's a battle that will lead to bloodshed and tragedy.
Finch clearly had the aura of a medical man about him, because he would go on to play doctors again in such films as The Nun's Story and Sunday Bloody Sunday. He delivers one of his customary assured performances here, although the character of the nigh-on saintly Windom is, perhaps, a little too good to be true.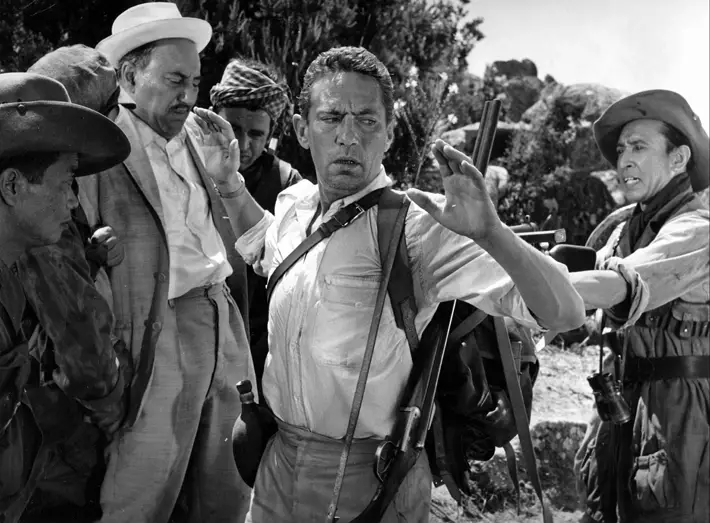 "Entertaining"
Mary Ure co-stars as Lee, whose fashionable 1950s hairstyle surely wouldn't last long in the tropics. It seems to serve to prove that she's initially unprepared for jungle life before turning out to be rather a decent diplomat who isn't afraid to roll her sleeves up and get involved.
Natasha Parry, Robert Flemying, Michael Hordern and John Cairney pop up in supporting roles, while the eagle-eyed may spot Burt Kwouk as a villager.
Those easily offended should probably avoid the film at all costs – there are far too many white actors in ethnic roles here for modern tastes. But anyone able to accept that it's a product of its time will be rewarded with an entertaining little melodrama.
Windom's Way is released on Blu-ray by Network, £17.99