The Card (1952) – Film Review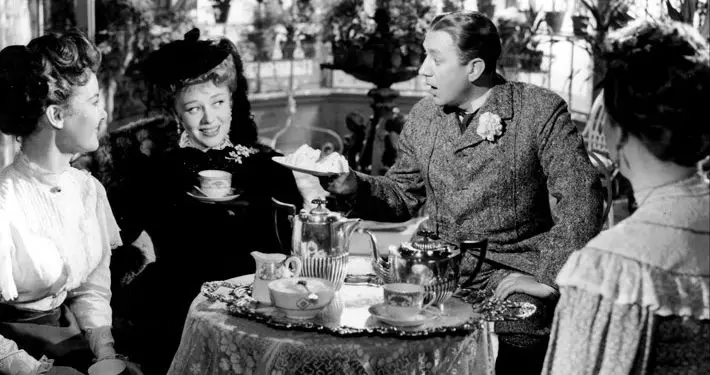 Director: Ronald Neame
Cast: Alec Guinness, Valerie Hobson, Glynis Johns
Certificate: PG
by Sarah Morgan
You can always rely on Alec Guinness. One of the finest screen actors of his, or any other, generation, he delivered a string of fine performances in some of Britain's best movies.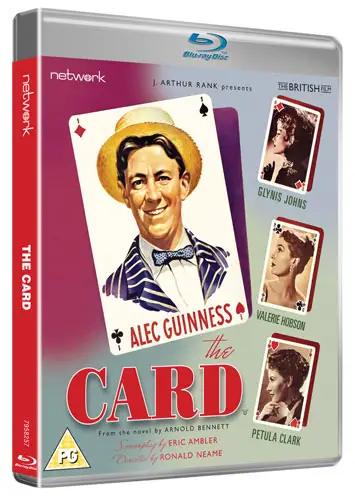 Great Expectations, Oliver Twist, Kind Hearts and Coronets… the list could go on and on. Not many people, however, would probably add The Card to it. And that's not because it's a bad movie, it's just been somewhat forgotten over the years. If it appeared on almost anybody else's CV, it would more than likely be regarded as a minor classic.
Released in 1952, this charming comedy stars Guinness as Denry Machin. We meet him when he's still a slightly lazy but resourceful boy, the son of a lowly washerwoman who cheats his way into a scholarship at a smart school.
"Sharp wits"
Then, as a teenager, Denry uses his cunning to land a job as a solicitor's clerk, which marks the start of his rise to prominence – despite being sacked by his grumpy employer for wheedling his way into a swanky ball organised by the Countess of Chell, a local aristocrat.
Machin uses guile and sharp wits to make a heap of cash, then uses his acquaintance with the Countess to launch a scheme that will make him an even bigger fortune – and earn him the respect of those who once looked down on him.
Along the way he woos a gold-digger, but also catches the eye of a good local girl. Will Denry make the first big mistake of his adult life by choosing the wrong one, or follow his heart?
Well, you'll just have to wait and see, although chances are you've already guessed the answer.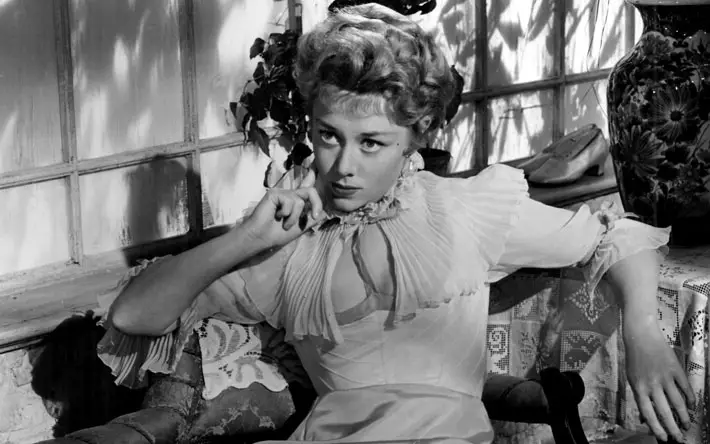 "Light and likeable"
The Card isn't full of surprises, but Eric Ambler's script is full of amusing and heartwarming moments, most of which appeared in Arnold Bennett's source novel; this is a faithful adaptation set around turn of the 20th century in the Six Towns that would become Stoke-on-Trent, an area Bennett wrote about often and knew well.
Guinness, although perhaps a little too old for the part at 38, still delivers a typically light and likeable performance opposite three strong female stars – Valerie Hobson is the Countess, Glynis Johns the gold-digger and Petula Clark, then aged just 20, as Nellie, the home-loving girl.
A joy from start to finish, The Card deserves to be better known; here's hoping this release offers a chance for it to be reappraised.
• Theatrical trailer
• Image gallery
• Edwin, a single play starring Alex Guinness
The Card is released on Blu-ray by Network, £17.99