Top 5 French Wines in 2021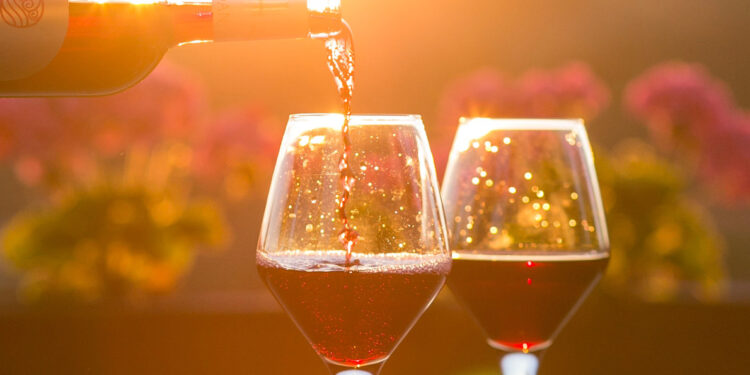 2021 hasn't been particularly good with us, and that includes the talented winemaking community. Wine tourism has indeed slowed down these past years, along with every other type of leisure travelling. Still, the vines continue to give grapes every year, and winemakers worldwide keep on turning them into fantastic wine.
So, what are the most outstanding wines in 2021? For French wine, this is a tough call — after all, quality overall is better than ever. Nevertheless, some winemakers have done an extraordinary job producing wine of the finest quality against all odds, and they're worthy of a special mention.
In no particular order, these are the top French wines in 2021, each representing the finest in their category. See if you've tried any of these, and if you haven't, grab a bottle while they're still out there. You might not spend this year's holidays in the wine country, but these wines will take you to France and back with every sip!
1. Le Garenne, Sancerre Blanc
Let's start the list with a fantastic white wine that shines for its availability and low price. With a retail price of just over twelve pounds, this is more than an entry-level Sancerre; it's truly stunning.
Everyone knows Sancerre is the source of some of the most vibrant Sauvignon Blanc in the world, but it's often priced accordingly. Not the most expensive wine on earth, Sancerre is undoubtedly not the cheapest either.
Here's where La Garenne shines. We're talking about a 100% Sauvignon Blanc with citrus and apple aroma and a tight acidity — just the wine you were looking for this summer.
The grapes grow in Sancerre's famous Terres Blanches in the estate's own vineyard. Fermented with native yeast by a 6th generation winemaker, Laurent Reverdy, this Sancerre is a great buy this year, and we expect many other hits by La Garenne in the future.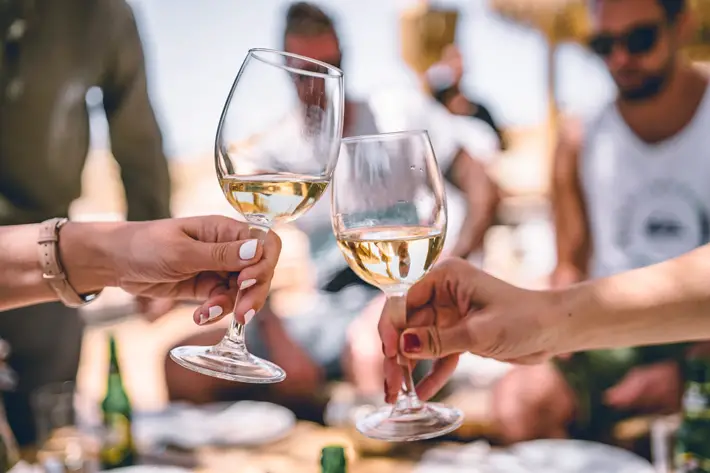 2. Casters Liebart Champagne Millesime 2012
Champagne is more popular than ever, and its quality just keeps on surprising experts and amateurs alike.
What has changed is the predominance of the largest Champagne houses; if you thought large Maisons dominated the sparkling wine scene with brands as well-known as Moët & Chandon and Veuve Clicquot, think again.
Lesser-known Champagne houses like the impressive Casters Liebart are gaining recognition fast. Established in 1857, the family-owned estate produces small batches of superb fizz, and amongst their fabulous repertoire, you'll find the Millésime 2012. Almost ten years have passed since the grapes for this wine were harvested, and the wine has matured beautifully.
Casters Liebart Champagne is made with 60% Chardonnay and 40% Pinot Meunier from the Damery area, and it's the first in a collection of vintage wines that will undoubtedly continue to amaze in upcoming years.
3. Château La Grange Clinet 2016 Réserve (Côtes de Bordeaux)
You need not splurge to enjoy a proper clairet, and Château La Grange Clinet 2016 Réserve is proof of it. This inexpensive but terroir-driven red wine is amongst the best buys this year, and it was awarded 91 points recently, so the secret is out.
This Cabernet Sauvignon with a splash of Merlot makes this structured red wine a fantastic pairing for grilled meat, stews, game and even hearty casseroles. And although this Reserve wine is ideal for weeknight dinners, it won't disappoint on special occasions.
"Clinet" comes from the ancient Gascon word, and it means 'Steep Hills'. The gravel plots where the grapes for this wine come from are actually steep and are some of the finest in the Côtes de Bordeaux appellation.
Bordeaux wine comes at all prices, and although some of the most exclusive bottles in the region are amongst the finest on earth, there are still a few hidden gems if you know where to look.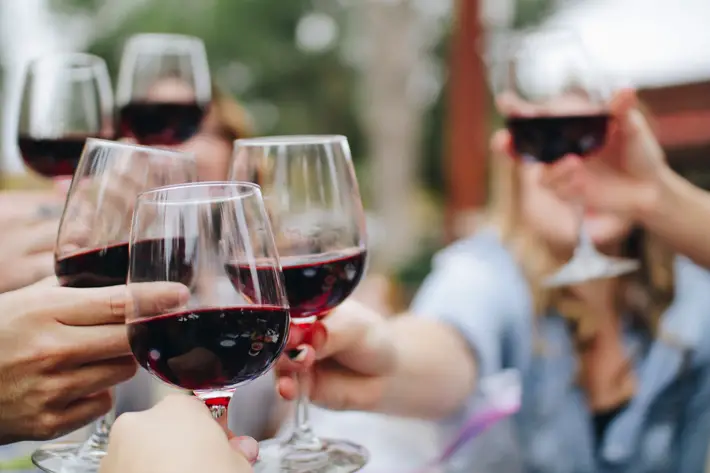 4. Château du Moulin-à-Vent 2017 Champ de Cour
Beaujolais is famous for its fruity and easy-to-drink nouveau style. Although the seasonal wine is genuinely delicious, winemakers in the region also make age-worthy wine of the finest quality.
This is just what you'll find in a bottle of Château du Moulin-à-Vent 2017 Champ de Cour. Despite the low production because of intense hailstorms, this estate produced a Gamay-based wine to please the most discerning Burgundy wine lover.
Pretty black fruit, a smooth texture and a tight acidity make this violet-hued wine a great pairing for roasted poultry and white meat. The grapes come from 40-year-old vines planted in iron-rich soils, and they're much more concentrated and structured than your average Gamay grapes.
The Champ de Cour vineyards lie right below the famous 300-year-old stone mill that gives this Beaujolais Cru its name. This bottle is a part of history!
5. Domaine Moltès Grand Cru Steinert Pinot Gris Bio 2019, Alsace
Domaine Moltès was founded in 1930, and the team behind the historical estate makes superb wine in Pfaffenheim, home to the famous Steinert Grand Cru vineyard.
What makes this Alsatian white wine special is that it comes from a fantastic warm vintage that ripened the estate's Pinot Gris grapes to perfection. They're grown sustainably, by the way, and that makes them extra special.
For a pure, medium-bodied white wine with golden apple aromas and hints of pitted fruit, this Grand Cru will not disappoint. Moltès isn't the most famous estate in Alsace, and it is not a major player in the international market, but that doesn't mean the domain's wines aren't amongst the most refined in the area — in fact, they're highly prized by the locals, and it's easy to see why. This one is a keeper!
French Wine is Better Than Ever
There's no doubt French wine is as good as ever, perhaps better. The extraordinary talent of the country's winemaking community continues to prove there's no equal for French wine.
A top-five list will never be enough to showcase the extraordinary bottles of wine hitting the market this year, but it surely is a splendid start! See if you can find one of these and taste it for yourself. French wine is back in full force.