Simon and Laura (1955) – Film Review
Director: Muriel Box
Cast: Peter Finch, Kay Kendall, Muriel Pavlow
Certificate: PG
By Sarah Morgan
Withernsea's greatest export takes centre stage in a rip-roaring comedy that anticipates TOWIE and Made in Chelsea.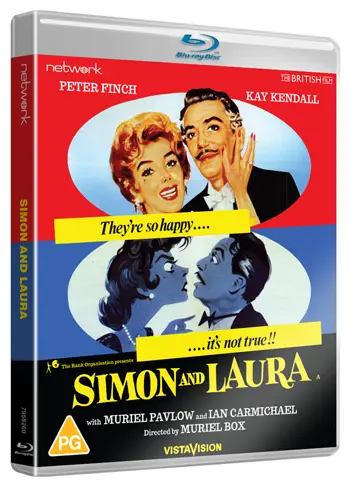 Watching her at her vibrant best means it's hard to believe that Kay Kendall passed away just four years after making Simon and Laura. In the years since she's been described as Britain's greatest screwball star, someone whose skills rivalled that of Carole Lombard, the genre's biggest name during its 1930s heyday, and who also met a tragically early end.
"World's first docusoap"
Simon and Laura is, however, perhaps best known now for featuring the first starring role in a British film of English-born Australian actor Peter Finch, who had, up until then, been carving a decent career for himself in a series of plays as well as supporting roles in The Wooden Horse, The Story of Gilbert and Sullivan and Father Brown.
Here he plays thespian Simon Foster, a former leading light whose star is well and truly on the wane – he hasn't worked for 11 months. His wife, fellow actor Laura (Kendall), is also struggling, so when a BBC producer offers them the chance to portray themselves in what must be the world's first docusoap, it seems like things are on the up again.
But there's a fly in the ointment – the Beeb wants to depict a perfectly happy couple, little realising the Fosters can't stand the sight of each other and are on the verge of divorce. Can Simon and Laura pull off the performances of their lives to convince everyone, in particular the viewing public, that they are living in domestic bliss?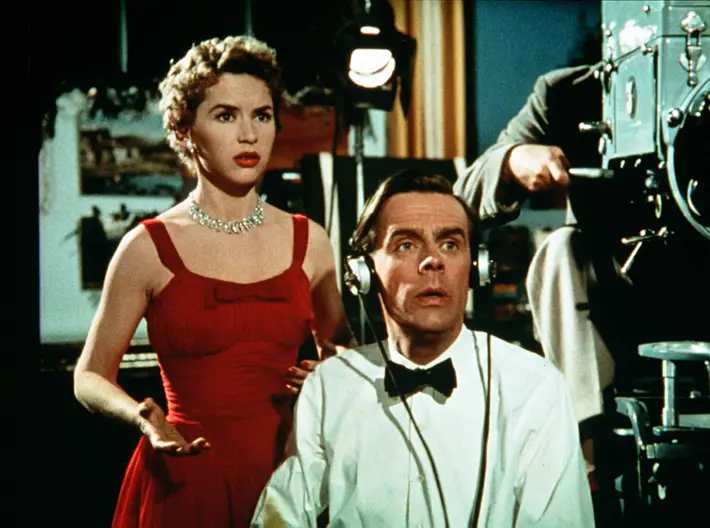 "Delightful journey"
What unfolds is a comedy of errors in which Finch and Kendall are utterly flawless. It doesn't matter that viewers will guess the outcome from the moment the opening scene begins, because getting to the closing credits is such a delightful journey.
One wonders, however, about Finch's reaction to the description of Laurence Olivier and Vivien Leigh in the screenplay as another 'happy couple', seeing as Finch was rumoured to have had an affair with Leigh…
Muriel Pavlow and Ian Carmichael (who appeared in the original stage play and would pop up in a later TV version) play a writer and producer who look set to come between the Fosters until it becomes clear they'd be made for each other, and there are delightful supporting performances from such familiar faces as Maurice Denham, Thora Hird and Nicholas Parsons.
Simon and Laura is released on Blu-ray by Network