The Pawnbroker (1964) – Film Review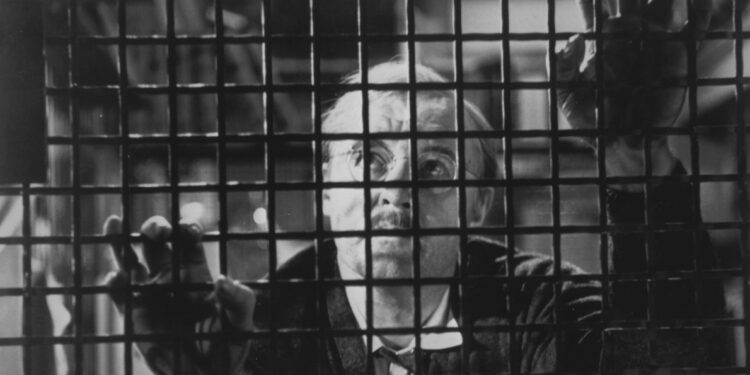 Director: Sidney Lumet
Cast: Rod Steiger, Geraldine Fitzgerald, Brock Peters
Certificate: 15
By Sarah Morgan
Sidney Lumet is one of cinema's greatest directors. The fact he never won an Oscar, despite several nominations, is a shocking state of affairs.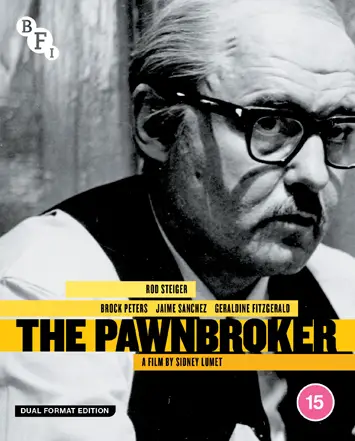 His films were, by and large, thought-provoking and compelling, and certainly never boring. He also gleaned wonderful performances from his actors, right from his big-screen debut with 12 Angry Men up to his final movie 50 years later, Before The Devil Knows You're Dead.
"Staggeringly impressive"
In between he made the likes of Fail Safe, The Hill, The Offence, Long Day's Journey Into Night, Dog Day Afternoon and Equus.
The Pawnbroker may not be one of Lumet's most famous works, but it isn't a lesser project – it matches its more illustrious counterparts in every way, including performance – Rod Steiger is staggeringly impressive here as Sol Nazerman, a Jewish former university academic who, after losing his wife and children during the Holocaust, is an empty shell of a man; he may have physically survived a concentration camp, but the experience has left him without hope or a desire to carry on.
Nazerman has settled with his sister-in-law and her family in America, and earns a living as a pawnbroker in a New York slum, going through the motions without ever really engaging with the world. His ambitious assistant Ortiz and a local social worker try to reach him, but it's only through further tragedy that he begins to feel again.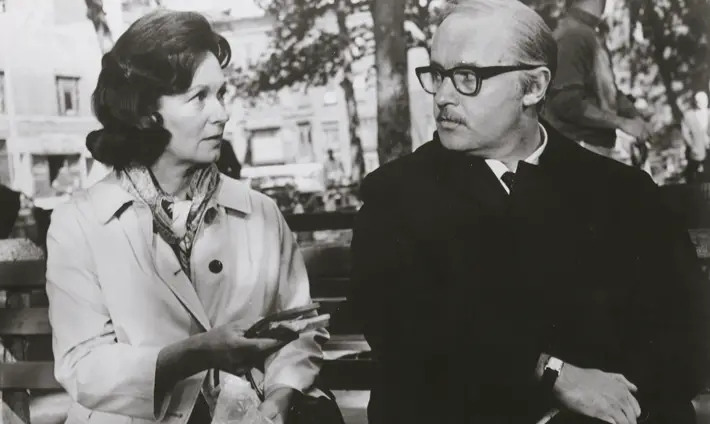 "Powerful"
Stanley Kubrick, Karel Reisz and Franco Zeffirelli all turned down the chance to direct the film; incredibly, Groucho Marx expressed an interest in playing Nazerman, while Lumet's preference was James Mason. Steiger, however, was desperate to take the role and it's hard to imagine anybody else delivering such a powerful performance by doing so little – Nazerman appears absent, and yet the viewer can see the horror, disgust and desperation in his every move. In one of the biggest travesties in Oscar history, Stieger lost out on the Best Actor award to Lee Marvin in the terrible Cat Ballou.
The Pawnbroker is now regarded as important because it was the first major American movie to depict a concentration camp, the appearance of nudity and an openly homosexual character (Brock Peters plays a gangster living with a male lover). Quincy Jones also delivers a memorable soundtrack, although it's Steiger who dominates – and who first-time viewers will remember above all else.
Special features:
· Presented in High Definition and Standard Definition
· Newly recorded audio commentary by Maura Spiegel, author of Sidney Lumet: A Life and Annette Insdorf, author of Indelible Shadows: Film and the Holocaust
· Now and Then: Quincy Jones (1968, 21 mins): the legendary producer, musician, songwriter and composer is interviewed by Bernard Braden for a never-broadcast television series
· The Guardian Interview: Rod Steiger (1992, 113 mins, audio only): Rod Steiger discusses his career and talks candidly about his mental health issues in this interview with film critic Tom Hutchinson. Recorded at the BFI's National Film Theatre following a screening of The Pawnbroker
· Ten Bob in Winter (1963, 12 mins): Lloyd Reckord's short film about the intriguing social dynamics that arise as a ten shilling note is passed around the Black community. Featuring a sparky jazz soundtrack provided by The Joe Harriott Quintet
· Original theatrical trailer
· Stills gallery
· First pressing only - illustrated booklet with new essays by Jim Hemphill, Laura Spiegel and Nicolas Pillai, notes on the extras and full credits
The Pawnbroker is released on Blu-ray by BFI, £19.99