The Man in Grey (1943) – Film Review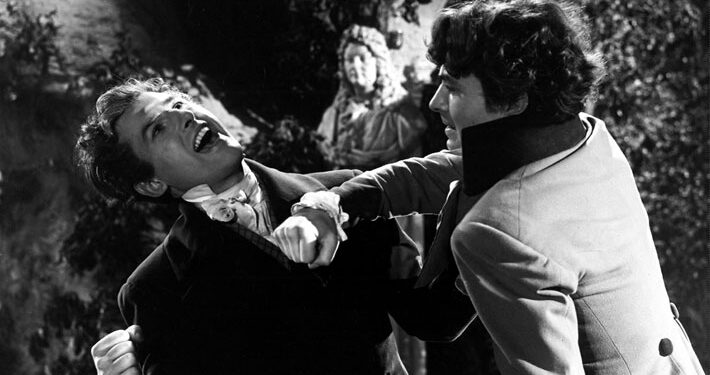 Director: Leslie Arliss
Cast: James Mason, Margaret Lockwood, Phyllis Calvert
Certificate: U
by Sarah Morgan
How does that old adage go? Ah yes, treat 'em mean, keep 'em keen. It's something Huddersfield's favourite son, James Mason, did to amazing effect on the big screen during his heyday as a heartthrob in the 1940s and 1950s.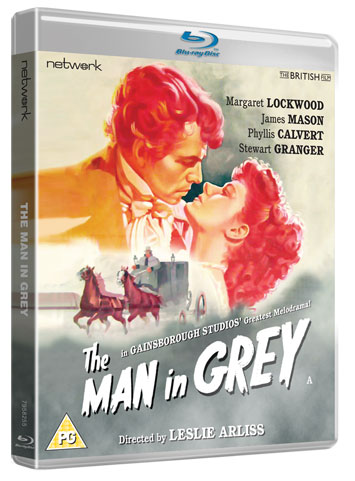 Indeed, there's a documentary included on the disc of The Man in Grey, one of the most successful films of his British career, entitled 'The Star They Loved to Hate'. Made shortly after his death in 1984 by Granada TV, it looks back at his career highlights.
Mason came to prominence during the war years; he was a conscientious objector so was available for filming when the likes of John Mills, Laurence Olivier and others were away serving in the armed forces.
"Marriage of convenience"
The story begins in the 1940s, when two attractive young people – a Wren and an RAF officer – meet while attending an auction of items that once belonged to the aristocratic Rohan family. The film then switches back to the Regency era to focus on one of the clan's most notorious members – the rakish, violent and reckless Lord Rohan.
He enters into a marriage of convenience to Clarissa, a pretty, kindly young woman whose best friend is Hesther, a waif she met at school and who is now something of a scarlet woman. Clarissa, being a loyal sort, employs Hesther as her companion; she soon catches Rohan's eye and they begin a torrid affair.
The unhappily married Clarissa knows all about her husband and his wicked ways and finds solace in her friendship with a young actor, which soon turns into a full-blown love affair.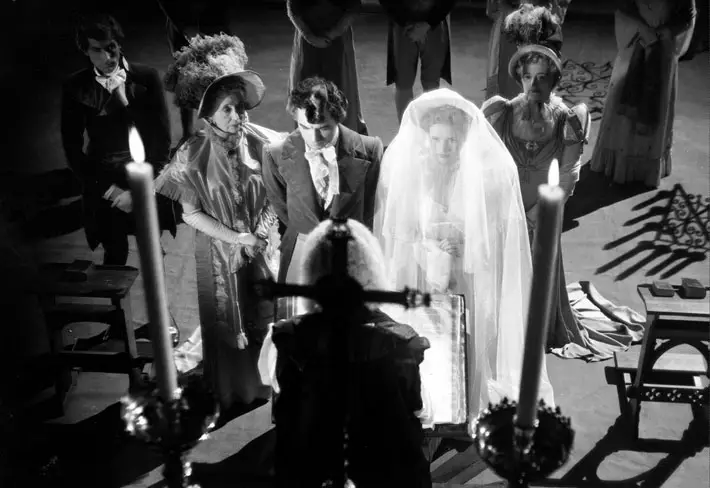 "Massive hit"
It seems that both Rohan and Clarissa have found love with others but, due to obsession, selfishness and cruelty, fate has something other than happiness in store…
Nobody played a bounder better on the big screen than Mason. As the despicable Rohan, he's all smouldering tension, with violence always bubbling just below the surface. Despite having strong leading ladies in Phyllis Calvert and Margaret Lockwood, your eye naturally travels to him whenever he's on screen. The then-inexperienced Stewart Granger, who plays Mason's love rival, never stands a chance.
A massive hit on its release, The Man in Grey probably seems terribly dated to most modern audiences, but I adore its overblown melodrama and emotional scenes – and, of course, I'm not immune to Mason's bad boy charms.
SPECIAL FEATURES:
• James Mason: The Man They Love to Hate
• Trailer
• Image Gallery
The Man in Grey is released on Blu-ray by Network, £17.99