The ParaPod: A Very British Ghost Hunt (2020) – Film Review
Cast: Ian Boldsworth, Barry Dodds
Director: Ian Boldsworth
By @Roger Crow
Horror comedies should be scary and funny, but they're rarely both. As horror and comedy feed off one another, laughing is obviously a great relief after a build up of tension, then it's usually easier to crank up the suspense and slot in a killer gag afterwards. But even with all of those winning elements, get the wrong cast and a project can be dead in the water.
Thankfully, Ian Boldsworth and Barry Dodds are a winning comedy double act, Geordies with a natural appeal which grows stronger as things get weirder.
Dodds is the believer, someone who thinks things going bump in the night is a sign from the afterlife rather than a creaking floorboard. Boldsworth is the sceptic, who gleefully picks holes in his mate's spooky beliefs. As they embark on a road trip around the UK in a Ghostbusters-style hearse, the blend of documentary, comedy and suspense is a compelling mix.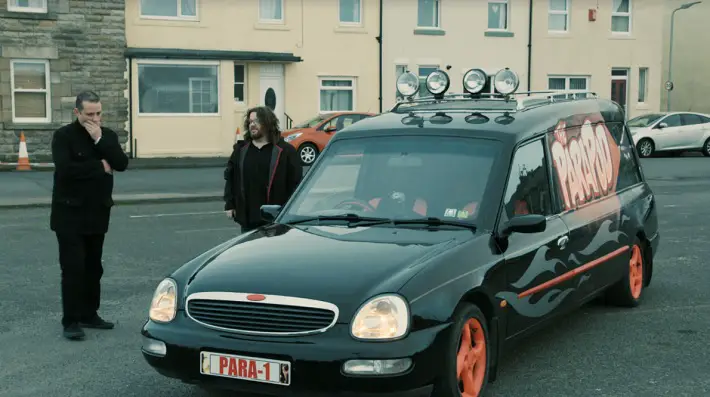 "
Boldsworth is clearly the stronger comic force, and not just because his looks to camera as he breaks the fourth wall is pure Oliver Hardy, but his arguments are intelligent, well thought out and natural. Dodds' case for the weird and wonderful is usually more faith driven. He's more likely to believe in spooky shenanigans because it's dark, he's tired or on medication.
Which of course is the argument against such bizarre goings on. 'What state was the so-called believer in when they witnessed this apparition?' being the case for any skeptics.
However, after 40 minutes of the duo chasing around the UK looking for proof of the afterlife, Dodds has a genuinely chilling encounter in Edinburgh, the audio of which is used in the first few minutes. By the time it plays out, this is exactly the wake-up call viewers need to start taking things more seriously. Did Barry actually see something that terrified him? Does Ian finally believe there is more to the case than meets the eye? Well, what follows during the rest of the film is equally fascinating, especially when the duo meet a formidable woman in Pontefract who clearly has issues with our likeable pair.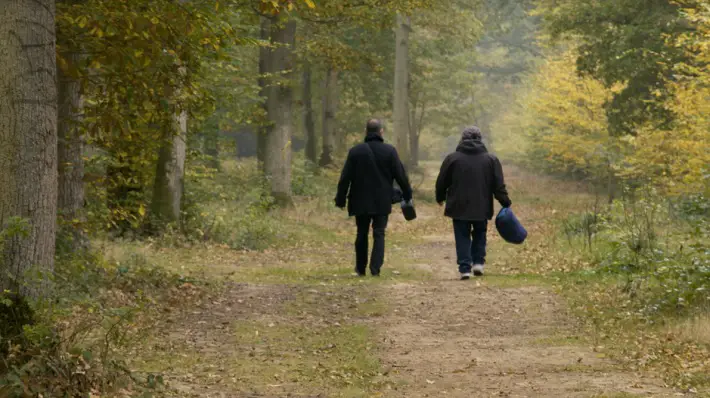 "
Great spoof documentaries have to love their subject matter and tread that fine line between reality and nonsense to work. With a foot in both camps, this definitely hits its mark time and again with some genuinely laugh out loud funny moments.
Boldsworth and Dodds have that Ricky Gervais and Karl Pilkington appeal of a duo on opposite sides of a belief, but whose quest to reach some sort of understanding generates comedy gold.
It could have done with a little trimming, but Parapod is still great entertainment, with some moments of visual splendour – a drone shot of a snow-kissed church is excellent.
Having seen it once I may have to watch it again, especially at Halloween when I'm sure the movie works best.
I'm fascinated to see what Boldsworth and Dodds do next. A similar experience in the States would not be the most unwelcome prospect once we get back to some sort of (para)normality.
The ParaPod – A Very British Ghost Hunt is coming to select cinemas from 7th September - find your closest cinema here: theparapod.com and you can catch it on VOD from 27th September