The Ultra Vivid Lament by Manic Street Preachers – Album Review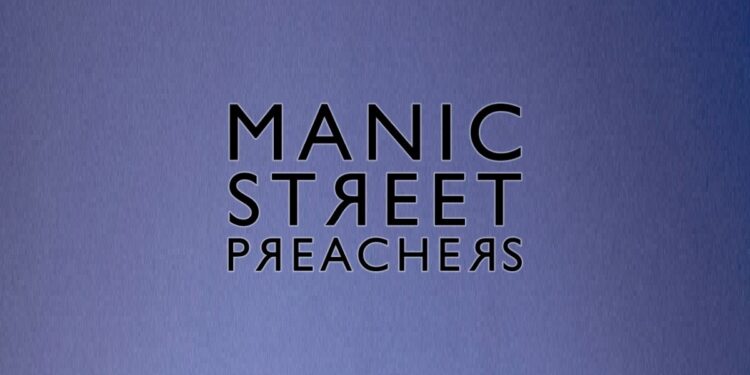 Legendary Welsh rockers Manic Street Preachers release their latest record on Friday 10th September – and The Ultra Vivid Lament is a fine piece of work, that sounds pretty different to anything they've released before.
It's studio album number 14 for the trio and, as always, there's  poignancy aplenty here. The band members may be in their 50s now, but the lyrics of Nicky Wire still make you think, still make you wonder, whatever the backdrop of instruments and music they're set against.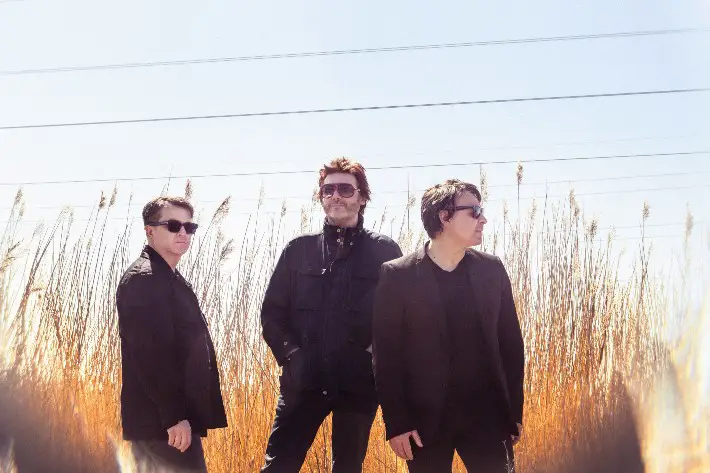 "Every song is strong"
Traditionally with a new Manics album, it's the latest batch of Wire's lyrics that people are looking out for.  Anfmd here there's still doubt, there's humour and there's angst in his words. Track one, 'Still Snowing In Sapporo' is a yearning memory. Maybe a pre-empt to say that this new record is how we are right now, but we've not forgotten everything else. Refering back to watching VHS videos  in the 90s, and delivering "Still breaking my heart, the four of us against the world" as the final line feeds you the image of Manics, circa 1993-94. 
Then we get 'Orwellian', released as a single a couple of months ago. A delicious political tune that covers a lot of stuff about current culture, summarising how many of us have been feeling over the last 18 months.
But this time around the lyrics take something of a back-seat. James Dean Bradfield has written the music to this one mainly on piano – that's the MSP USP here. And where the usual crunching guitars kick into action, the shiny melodic tunes on The Ultra Vivid Lament spring into action. I like it.
Every song is strong, and carries weight. A standout for me is  'Don't Let The Night Divide Us'. An upbeat, melancholy offering that says "Don't let the boys from Eton suggest that we are beaten"; politics gatecrashing a happy, 70s guitar-pop anthem.
"Subtly euphoric"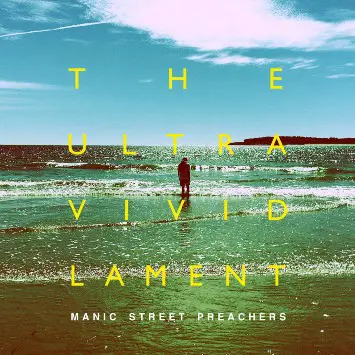 The band themselves refer to The Ultra Vivid Lament as an ABBA-esque LP, and you can feel that vibe coming through. Musically, it offers a lot of different sounds. The indie-clean, baggy sound of 'Complicated Illusions' gives it a slight 'La Tristesse Durera' backbone – especially in the opening bars. And I thought we were heading down in the direction of 'Beautiful Stranger' by Madonna at the beginning of 'Blank Diary Entry', but that soon takes a creepier side-step.
A selection of hardcore fans from 1992 will tell you that if it's not another The Holy Bible it's not a true Manics album, but that couldn't be further from the truth. THB is Manic Street Preachers' most iconic album, but it's not representative of their 30 years plus in the public eye. They've traditionally made an album that's a reaction to, or an opposite of, the record they've released before. And this is no exception.
We're invited to "Sail into the abyss" as the album closes out with 'Afterending', a shiny, melancholic, but subtly euphoric number that finishes The Ultra Vivid Lament as it started – on a strong note.  They tour soon, and it'll be great to hear some of these tunes live.