Short Sharp Shocks Vol. 2 – Review
By Sarah Morgan
If there's one thing I know about classic horror fans, it's that they're always on the lookout for material they've never seen before. Well, they are if they're anything like me anyway.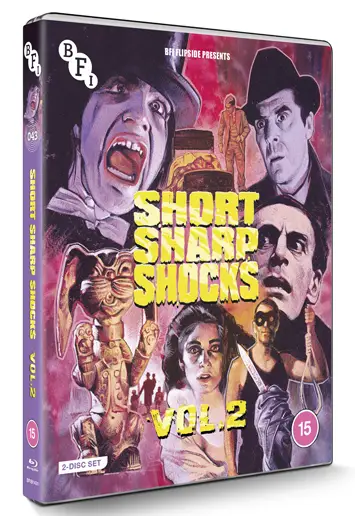 Last year, we were treated to Short Sharp Shocks, a collection of little-seen and largely forgotten short films; among its highlights was 1953's The Tell Tale Heart, starring a young Stanley Baker, which had been thought lost until 2018.
"Tormented"
The two-disc set clearly went down well, because the BFI is launching a sequel. Some of its entries last just a couple of minutes, including Screaming Lord Sutch's early music video for his song 'Jack the Ripper', during which he looks like a cross between the Babadook and Noel Fielding.
The road safety film 'The Three Children' (it's a wonder youngsters were ever let out alone after their parents saw this chiller) is also mercifully short; I'm not sure anyone could endure more of its unrelentingly bleak atmosphere.
Other productions are, however, far longer. Of particular note is Escape from Broadmoor, made in 1948 and featuring an early performance from John Le Mesurier. We might think of him these days as the gentle Sergeant Wilson in Dad's Army, but here he's a psychopath on the run tormented by the ghost of a former victim.
At just under an hour, The Face of Darkness is the longest production in the set and is a real curiosity piece, a compelling mix of folk horror and political drama.
Lennard Pearce (later to find fame as Granddad in Only Fools and Horses) plays an MP who conjures up an evil spirit to help him carry out a bomb plot he hopes will ensure that capital punishment is reintroduced. Gwyneth Powell, better known to my generation as Mrs McClusky, headteacher at Grange Hill, plays the mother of one of his innocent victims.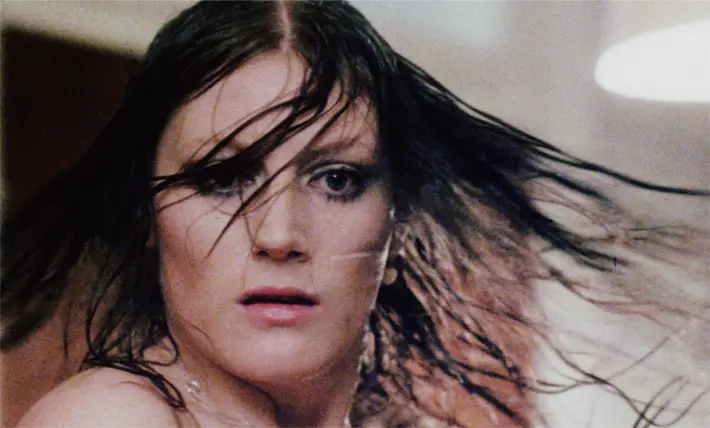 "Utterly unnerving"
The Dumb Waiter from 1979 also deserves a special mention – if only to warn viewers not to watch it if they're at home alone at night. It involves a maniac who targets a woman, finding an intriguing and utterly unnerving method of gaining entry into her flat.
Mark of Lilith, a lesbian vampire tale made in 1986, is the only real misfire among the collection, with the rest of the line-up comprising of 'The Hangman', a film about building site safety, and two editions of the rather creaky Quiz Crime series, in which the audience is invited to solve a mystery.
All-in-all, it's an impressive collection – I'm already wondering what Volume 3 may have in store…
'Short Sharp Shocks Volume 2' is released on Blu-ray by the BFI, £19.99