Only Fools and Horses: The Complete Collection – Review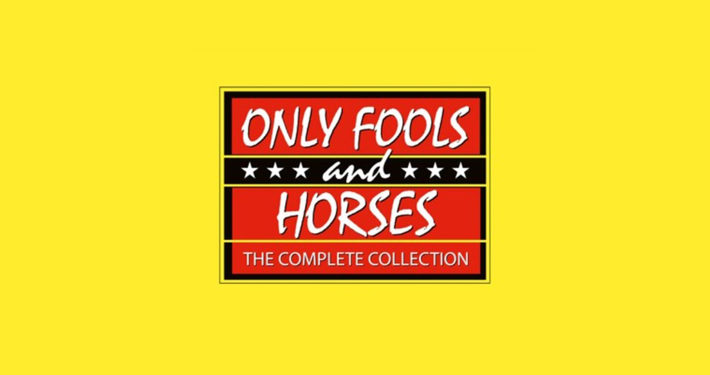 By Helen Johnston
It seems incredible that it's 37 years since Only Fools and Horses first hit our TV screens, and that it's been 15 years since the final Christmas special. The show has become embedded in our popular culture, with catchphrases like "lovely jubbly" and "you plonker" now part of the national lexicon.
It was in September 1981 that we were introduced to the wheeler-dealer Del Boy Trotter and his hapless younger brother Rodney, sharing their Peckham council flat in Nelson Mandela House with their grandad.
David Jason, still with a full head of dark hair back then, played Del, sporting gold bling and a sheepskin coat. While Nicholas Lyndhurst, as the long-suffering Rodney, looked like he'd only just left school.
From the first episode there is an easy comic chemistry between the two of them, the ping-pong of their sarcastic banter seemingly effortless and leading to a successful on-screen partnership that lasted for seven series over ten years. There were also Christmas specials up until 2003.
"Still funny"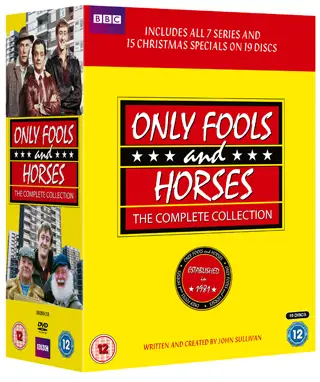 Even after the regular series had finished, Only Fools and Horses was so loved that 24.3 million people tuned in to watch the 1996 episode 'Time On Our Hands', which gained the highest UK audience for a sitcom episode.
The show still airs on classic comedy channels but now there's a complete box set for the die-hard fans, boasting over 41 hours of Trotter misadventures.
The classic moments are all there – the mishap with the chandelier, Del's fall through the open bar, and the Batman and Robin chase.
Even after all this time the programmes are still funny, although some of the language grates a little in 2018, such as referring to women as birds, and an effeminate man in a nightclub as a bandit.
Writer John Sullivan died in 2011 but his place among comedy geniuses is secure, having Citizen Smith and Just Good Friends under his belt as well. He created enduring, relateable characters in Del Boy and Rodney, lovable rogues operating on the fringes of the law but with their hearts in the right places.
"Legacy lives on"
Both eventually found love: Del Boy with the ever-patient Raquel (Tessa Peake-Jones) and Rodney with Cassandra (Gwyneth Strong).
Several of the show's famous faces have since passed away. Grandad, played by Lennard Pearce, died in 1984 and was replaced by Uncle Albert, played by Buster Merryfield who died in 1999. While Roger Lloyd-Pack who played the dopey Trigger, died in 2014.
Their legacy lives on though in the laughs they are still producing from old audiences enjoying watching the repeats, and from new younger audiences meeting their characters for the first time.
Despite life's constant knockbacks, Del Boy's eternal optimism was key to the show's success. He might have got his French phrases mixed up, he might have constantly messed up his dodgy deals but there was no need to worry, for "this next time next year we'll be millionaires!"
'Only Fools and Horses: The Complete Collection' from the BBC is out now from Amazon and major supermarkets