Mosley: It's Complicated (2020) – Film Review
Director: Michael Shevloff
Cast: Max Mosley, Bernie Ecclestone, Hugh Grant
Certificate: 15
By Liam Bird
"Life is a battle," says Max Mosley, "But I generally pick fights I know I can win. And I don't like being pushed."
It is perhaps no coincidence then that this new biopic, made by Michael Shevloff, about the man who called the shots in motorsport for decades, gets the title Mosley: It's Complicated.
Narrated primarily by the man himself, this feature-length documentary film about the controversial former FIA president explores every facet of his life; his beginnings, the time he spent as a not-so talented racing driver, the years in which he and fellow accomplice Bernie Ecclestone literally divided and conquered Formula 1 – whilst simultaneously turning themselves and those around them into multi-millionaires – and of course his controversial (to say the least) parents. And then there's the sex scandal that filled the red-topped press's pages for weeks and threatened to bring him down.
Max Mosley was the son of British fascist leader Oswald Mosley and Nazi-sympathising socialite Diana Mitford, who were married in Joseph Goebbels' house and counted Hitler as a wedding guest. Mosely openly discusses what he calls the complicated relationship he had with his father, and considering it normal, as a child who knew no other life, to visit one's parents in prison. He also talks about his long-held desire to escape from simply being known as his father's son.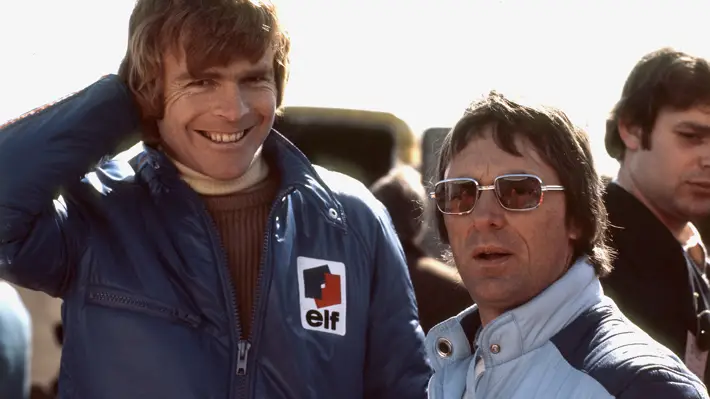 "Unflinching"
He discovered motor-racing after being given a free ticket to The Empire Trophy Race. "I was transfixed," he remarks, "I knew that if I never did anything else, I wanted to do that". Unknowingly, in motorsport he also discovered a world in which his infamous surname meant nothing. The garagistas thought he was the son of a coachbuilder. First he started racing – he competed in the same Formula 2 race that claimed Jim Clark – he then became a co-founder of upstart team March, which from nothing and in only four months from inception won three of its first four F1 races in 1970. He went on to become president of FIA, Formula 1's governing body.
"Max is seriously bright," says fellow March co-founder Robin Herd. Both men read physics at Oxford, Herd getting the second highest First in the history of the university, before Mosley went on to study law. It is Mosley's unflinching ability to justify his actions, and always with the clear and logical reasoning of his brilliant barrister's mind, together with his softly spoken approach, that went on to define him.
Even when dressed in a pale blue cardigan and sat in an comfy armchair while being interviewed for this very film, he can clearly be charming, silver tongued, eloquent, Machiavellian, and uncompromisingly ruthless – and all at the same time. He also has a mischievous streak; recalling his comment about the fine he handed out to McLaren supremo Ron Dennis after Formula 1's Spygate scandal sees him giggling like the ex-public schoolboy he so clearly is. "It was $5million for the infringement and another $95million because Ron is a cu*t," Mosley chortles. But Max always did consider Ron "a certified halfwit".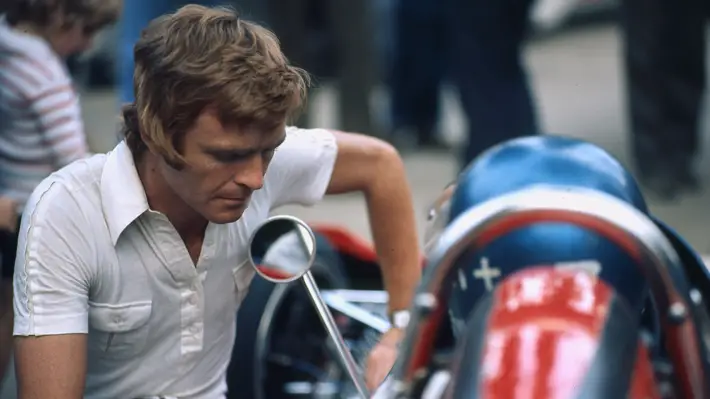 "Relentless"
Inevitably, there's also a serious side. Mosley took on, and eventually defeated, the gutter press after a video of him partaking in sadomasochistic activities, at what he calls a private party, found its way into the offices of News of the World.
That particular Chelsea basement gathering of "like-minded and consenting adults" was something Mosley viewed as no one's business but his own. However, the scandal threatened to undermine his life's work. Mosley sued. The court case that followed went on to uncover myriad cases of illegal phone tapping and eventually forced News of the World to close for good. As Hugh Grant, someone who was also the victim of a similar tabloid sting says, "You wouldn't have wanted Mosley as an enemy."
But what is perhaps less known about Max Mosley is his relentless quest to improve car safety. After the death of Ayrton Senna, together with David Ward he took on the major motor manufacturers, holding them to account for their, at the time, frankly woeful approach and attitudes to passenger safety. Without Max Mosley we wouldn't have the NCAP safety standard, and thousands more would've been killed on the roads.
Beautifully shot, and presented in a way as if he is trying to set the record straight once-and-for-all, this film leaves you questioning whether Max Mosley was really the hero or the villain of the piece. And like its title suggests: It's complicated.
'Mosley: It's Complicated' is on digital download & DVD/Blu-ray now