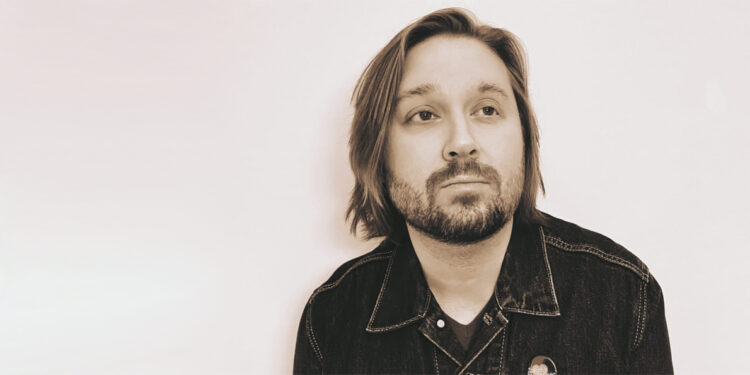 Americana-Britpop crossover from Youngstown, Ohio…
What's the title of your latest release, and what does it mean to you?
I just released a new single called 'It Was Easy Now' on June 18th. I will also be releasing another new song on August 13th called 'Feels Like I'm Fading Away'. I don't know if my songs have specific meanings or even a specific meaning to myself. I write spontaneously and when something comes out, it's always organically. My lyrics just sort of formulate from a phrase that I keep repeating while working on the song. I like being a little vague, though I do tell stories sometimes. I think any listener could get something out of it. I like being broad and making it more about an emotion when possible.
What was the hardest part about putting this release together, and why?
Making music is a challenge in itself. There are few artists that have a massive incentive to keep releasing records. You have to find your own reasons and do it because it is important to yourself. I don't carry any delusions about it; I know the reality of it.
What do you enjoy most about producing your own material?
I produce everything myself, which has always been the case. I don't know if I expected it to always be that way, but years on I am still doing it myself and making the decisions when it comes to sounds and arrangements. It is a challenge to constantly edit your own work. I have to hear what others will hear and try and make each song interesting. I do enjoy it and would actually like to try producing someone else's song at some point in the future.
What do you want the listener to take away from listening to your music?
I always hope they hear sincerity. It may sound cliché to say that, but it matters to me. I write as a form of therapy, and maybe saying that sounds like a typical response, but making music has saved my life more than once. I hope someone can hear the purpose and form an honest emotional connection. If not that, at least just enjoy it.
How does a track normally come together? Can you tell us something about the process?
After it's written, I do a demo of the vocal and main chord structure. From that, I add in drums, bass, guitar and vocals. It sounds formulaic, but it probably is the same for a lot of musicians. There is definitely a process. A lot of the arrangement is done beforehand. I have to hear it in my head first, so the songs spend a lot of time bouncing around my thoughts before they are recorded. Stops and starts in the song, changes, etc. It is all done mentally at first. Once the tune has a basic structure then figuring out production and layered sounds comes in at the end.
What band/artists have influenced you the most since you started this project, and why?
My usual influences are mostly at play no matter the project. My tastes haven't changed much for a while. My favourite songwriters like Elliott Smith and Noel Gallagher are probably felt in a lot of my songs. I like what I like, and I want to be someone who is helping to carry on a tradition in some ways. I may be listening to a Wilco record one day and the next something harder like The Clash. Maybe those sounds aren't always evident, but in my head, they are all there.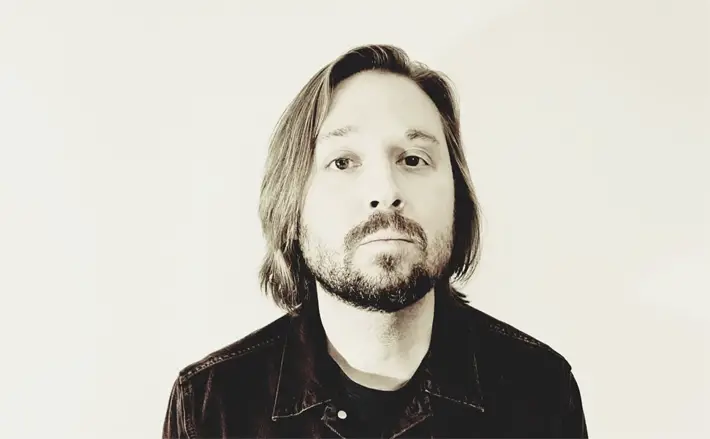 What countries would you like to tour? Are there any standout venues you'd like to play in?
I would welcome any form of successful, well managed touring in the future. I have done plenty of shows in the US over the years, but international touring hasn't been financially viable for me up to this point. I will play anywhere at any time; if people are there then it is a good show.
If you could pick one track for our readers to listen to in order to get a taste of your music, what would you pick, and why?
It's always hard to pick just one, but a song from a few years back called 'Phases of the Moon' would be a good one. A melodic and slightly folk-rock tune with clever lyrics. Give it a listen.
What ambitions do you have for the band/your career?
I don't expect the world at this point. To keep going and to continue to find purpose in the craft of song writing would be enough for me.
Finally, as you leave the stage, what are your parting words?
That's all from me for now. Time for a drink.
For more info visit: facebook.com/johnnystanecmusic