Minions (2015) – Film Review
Director: Kyle Balda, Pierre Coffin
Voice Cast: Sandra Bullock, Jon Hamm, Michael Keaton
Certificate: PG

by Anel Blazevic
This logical expansion to the Despicable Me franchise should have been an open goal for laughter. But a peculiar story arc and some flimsy storytelling end up contributing little to what turns out to be a missed opportunity.
The minions fail in their mission to grab centre stage. Instead, you're left wondering if the little yella-fellas were perhaps better suited to supporting roles.
Course, the blame lies in the writing,. The three main minions Kevin, Bob and Stuart are not really fleshed out enough to carry the weight of a whole movie. Indeed, I wasn't alone in finding their hotchpotch babble curiously irritating, when in the original movie it is only ever cute.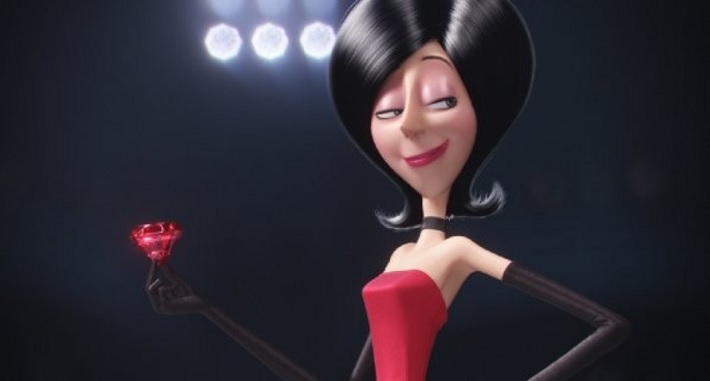 "Masterpieces of rendering"
Sandra Bullock adds charismatic voice to evil Scarlett Overkill. In fact the whole film would have been better if it had come from her character's point of view. Especially when Despicable Me's baddie Gru makes a slightly confusing, tagged-on appearance near the end. Surely a Gru/Scarlett face-off should have been the film's climax and raison d'être?
Visual effects from Illumination Entertainment are masterpieces of rendering. The swinging sixties London backdrops are incredibly detailed and realistic. Although you do kind of end up wishing they'd spent as much time in the joke department as they did in the graphics department.
Still, despite all the flaws, you somehow get the feeling that this won't be the last we see of these little custard-coloured babblers.
6/10