Mamma Mia! Here We Go Again (2018) – Film Review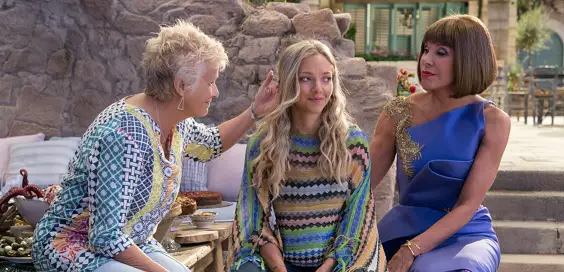 Director: Ol Parker
Cast: Amanda Seyfried, Pierce Brosnan, Lily James
Certificate: PG
by Roger Crow
A decade after the runaway success of musical conversion Mamma Mia!, the movie backers strayed into Grease 2 territory with a sequel.
A bold move, but the good news is Mamma Mia! Here We Go Again is a better film than its predecessor, and one of the reasons is Richard Curtis. The ace screenwriter and partner/script editor Emma Freud, together with Ol Parker, have done a terrific job of taking elements from the first movie, weaving in flashbacks and obviously segueing into those classic ABBA tracks.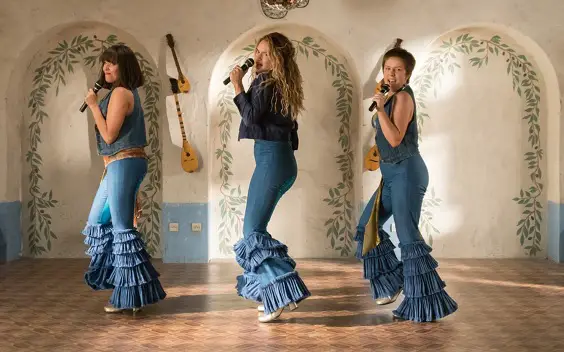 "Tugging the heartstrings"
And as before, it's the music that really shines. Though the 'Waterloo' scene is especially contrived, it's still a fun few minutes, as is 'When I Kissed the Teacher'. I'd liked to have seen a version of 'Eagle', but that's just because of fond memories of sitting through ABBA: The Movie twice, back to back in my local fleapit in 1977.
Though the sequel is bursting with stars from the first film, and a wealth of series newcomers, including Lily James (as a young Meryl Streep), Andy Garcia and Cher, the standout is Amanda Seyfried. Obviously older, wiser but no less stunning. Every time she's on screen the movie lifts, and when it comes to tugging the heartstrings, she and one of her co-stars do a magnificent job.
Yes, I'm being deliberately vague, because there's a major spoiler which holds the movie together.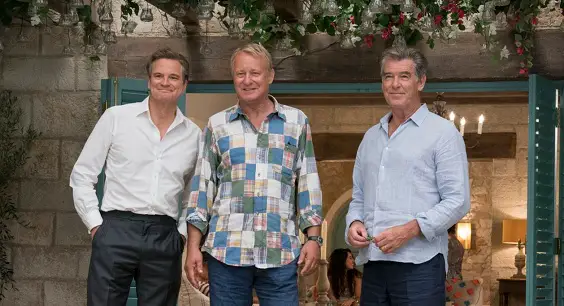 "Spot-on casting"
There are a few scenes in the third act when it feels like it's turning into the Cher show, but thankfully not so much that it ruins things. And while Pierce Brosnan, Colin Firth and Stellan Skarsgard are as wonderful here as in film one (Pierce's singing has improved, thankfully), Christine Baranski and the scene-stealing Julie Walters are as priceless as before. The latter had me in hysterics as usual, while Alexa Davies, from sublime sitcom Made in Wolves, does a fine job as the younger version.
So, not a Grease 2 then, thankfully. Under the direction of Ol Parker (writer of the Marigold Hotel movies), this is a feelgood blubfest that is far better than many fans could have wished for. Great choreography, some terrific dad dancing, and spot-on casting ensure this is going to be on hard rotation in many households (once it hits DVD/Blu-ray shelves) until a third movie is released. Hopefully the same team will be reunited and we won't have to wait a decade for the privilege.
My my! An absolute winner.
8/10