Wild Rose (2018) – Film Review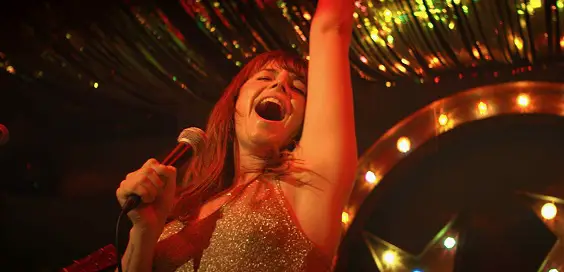 Director: Tom Harper
Cast: Jessie Buckley, Julie Walters, Sophie Okonedo
Certificate: 15
by Rachael Popow
When Irish teenager Jessie Buckley made the final of I'd Do Anything, a 2008 BBC talent contest to find an actress to play Nancy in a West End production of Oliver!, Andrew Lloyd Webber said she possessed the 'sacred flame of star quality'. It's a phrase that stuck in my memory, mainly because I thought he was seriously over-egging it. Yes, she had a nice voice, but so did many of the other contestants, and her cockney accent was definitely a work in progress. She ultimately finished second.
But 11 years on, I have to admit that maybe, just maybe, musical theatre legend Lloyd Webber, with all his decades of showbiz experience, has a better eye for raw talent than I do.
Buckley has been racking up some very impressive stage and TV credits over the past couple of years, including Taboo, War And Peace and most recently, Chernobyl, and she was terrific in the British movie Beast. And now she gets a real 'star is born' moment in the hugely enjoyable musical drama Wild Rose.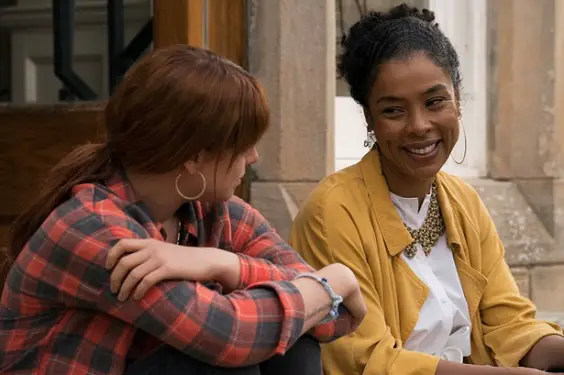 "Pursue her goal"
She stars in director Tom Harper's movie as Rose-Lynn Harlan, a Glaswegian jailbird who is released from prison, ready to pursue her goal of becoming a country music star. Unfortunately, having a curfew and an ankle tag makes it hard for her to even play gigs in Glasgow's Grand Ole Opry, let alone Nashville, where she dreams of going.
So, she has to settle for a cleaning job in a posh house – but when the owner, Susannah (Sophie Okonedo), hears Rose-Lynn sing, she decides to help her new employee along her way.
But what Susannah doesn't know – because Rose-Lynn doesn't tell her – is that a lack of cash isn't the only thing potentially stopping the cleaner swapping a mop for a microphone. Rose-Lynn also has two young children who her mum (Julie Walters) thinks should be a lot higher up her list of priorities – tellingly, they weren't even her first port of call when she got out of prison. So, will the aspiring star get to Nashville and how much is she prepared to sacrifice along the way?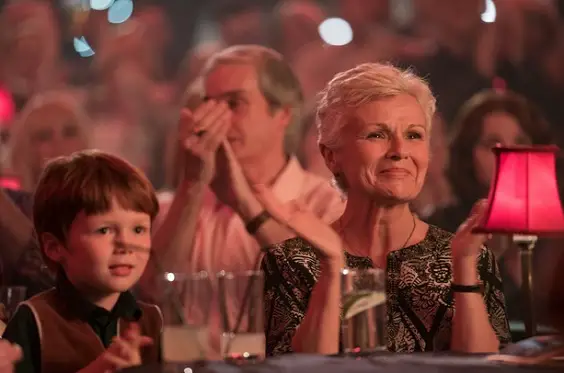 "You root for her"
There are strong supporting performances in Wild Rose from Walters, who is subtle and affecting as the concerned mum, and Okonedo, who is warm and likeable in a role that in the wrong hands could have seemed overly saintly or like a patronising Lady Bountiful.
But this is Buckley's film all the way, and she's simply burning with that flame of star quality. She has the voice and charisma to convince you that Rose-Lynn has the potential to make it, but also captures the volatility and self-destructiveness that mean it never feels like a given that she will. She shows you all of Rose-Lynn's flaws and what makes her so frustrating (at one point someone says she's her own worst enemy, only for a fellow singer to suggest there's stiff competition for that position), but you root for her anyway.
It would be a spoiler to say whether Rose-Lynn gets to be the toast of Nashville, but Buckley is undoubtedly going places. Andrew Lloyd Webber must be very proud…
7/10
Rachael saw 'Wild Rose' at Junction Goole