Karloff at Columbia – Review
By Sarah Morgan
Even those strange people who don't know his name and have never seen him in action will be aware of at least one unforgettable image of Boris Karloff.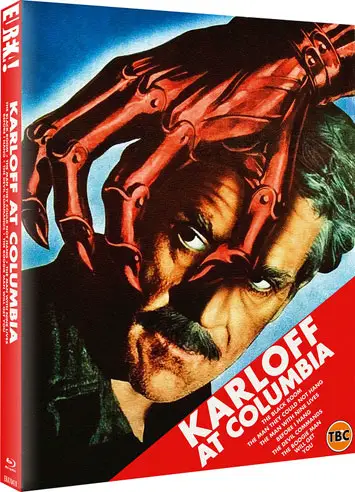 Even now, more than half a century since his death, it's still his square-headed incarnation of Frankenstein's monster, a role he first played 90 years ago, that we automatically think of whenever Mary Shelley's most famous creation if mentioned.
"Peak of his powers"
Karloff, alongside Bela Lugosi and Lon Chaney Sr, was one of the original horror stars. He was also prolific, with more than 200 screen credits to his name, having started his career during the silent era and ending it in the late 1960s; his final films were released after his death in 1969.
Although Karloff made some pretty good movies towards the end of his career – Peter Bogdanovich's Targets and Michael Reeves' The Sorcerers spring to mind – he was arguably at the peak of his powers during the 1930s and 1940s, a period covered in this new boxset of six films he made while under contract to Columbia Pictures.
The majority of them – The Man They Could Not Hang, The Man With Nine Lives, Before I Hang and The Devil Commands – are in the 'mad scientist' vein and feature Karloff as a boffin who, either due to his own foolhardiness and obsession or somebody else's misdeed, comes a cropper while working on a bonkers if well-meaning experiment.
Perhaps the pick of the collection is The Black Room, in which Karloff's acting chops are truly stretched. He plays the dual role of aristocratic brothers – one evil, the other kindly – who are determined to escape a family curse that claims the younger will kill the other in the titular chamber.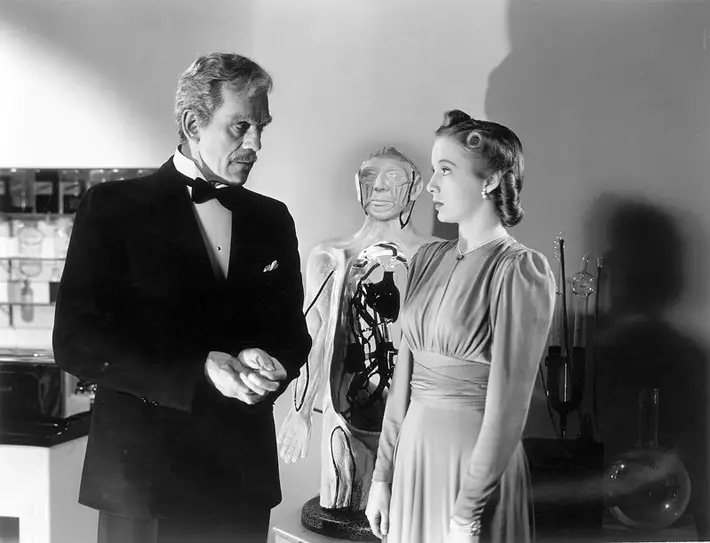 "Spooky atmosphere"
The last entry is rather different. The Boogie Man Will Get You features the actor in mad scientist mode again, but this time the film is a slapstick horror parody made to capitalise on the success of Arsenic and Old Lace, in which Karloff had recently appeared to great success on Broadway. It also teams him with Peter Lorre, with whom he would star in two more amusing movies decades later – The Comedy of Terrors and The Raven.
All six films run at just over an hour each, so never have the time to get dull or boring. What's more, there are some intriguing directorial flourishes from Nick Grinde (who directs four of the films) and Edward Dmytryk (who took charge of The Devil Commands), which appear to have been inspired by German Expressionism and add to the spooky atmosphere.
Several of Karloff's radio appearances are also included on the discs, as are numerous audio commentaries from horror experts including Jonathan Rigby and Kim Newman.
8/10
'Karloff at Columbia' is released on Blu-ray by Eureka, £39.99