Can You Ever Forgive Me? (2018) – Film Review
Director: Marielle Heller
Cast: Melissa McCarthy, Richard E Grant, Dolly Wells
Certificate: 15
by Roger Crow / @RogerCrow
A year after all of the hype surrounding this bittersweet comedy drama, it finally pops up on Sky, and was well worth the wait.
I've long wondered what all the fuss was about with Melissa McCarthy, an okay actress whose gift for comedy is good not great. Fabulous propping up Gilmore Girls, but so-so on the big screen.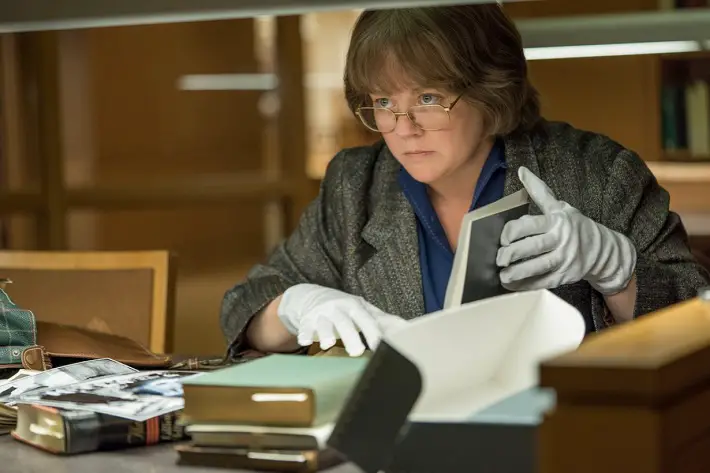 "Acid tongue"
Many of her films were touted as the hilarious and were far from it, though Spy was okay (if overlong, and Jason Statham had all the best gags), while I liked the much maligned Ghostbusters reboot, though she was eclipsed by Chris Hemsworth and Kate McKinnon.
Based on the true story of Lee Israel, a hard up New York writer with an acid tongue who starts forging celebrity letters, it's easily McCarthy's best turn to date. Little wonder she was Oscar nominated, while Richard E Grant also deserved his academy award nomination as her drinking buddy and partner-in-crime, Jack Hock.
Israel may be a raging alcoholic with a spiky temper, but it's the love for her cat which is most touching. Pets in many movies are usually just plot devices to drive the narrative forward, and this is no exception, but the audience needs to feel some empathy with the forger, and this does a fine job on a number of levels.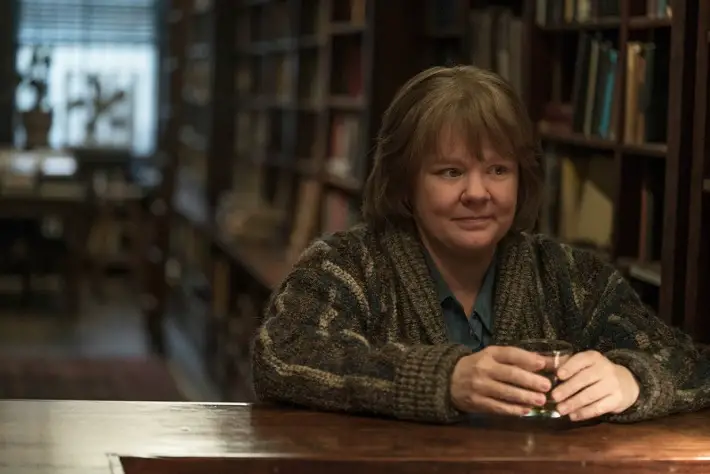 "Engaging"
It was probably made for a few million dollars but looks and sounds terrific. The score is very easy on the ears, and if you're a bibliophile, this mix of Dallas Buyer's Club, Withnail and I, and 84 Charing Cross Road will make for compelling viewing.
Expertly helmed by Marielle Heller, whose new Tom Hanks movie A Beautiful Day in the Neighbourhood has attracted a lot of buzz, it also features an engaging supporting turn from Dolly Wells, one of the best things about the BBC's recent Dracula adaptation.
Yes Melissa, I can forgive you. Now please make some more movies as good as this, and let's forget those travesties like Tammy, The Heat and The Happytime Murders.
Can You Ever Forgive Me? is now showing on Sky