A Violent Man (2020) – Film Review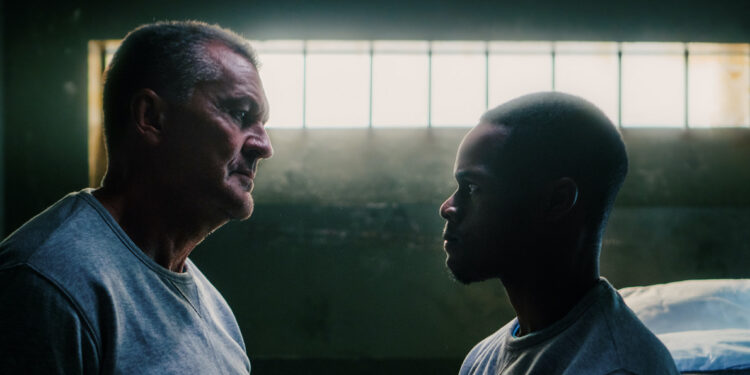 Director: Ross McCall
Cast: Craig Fairbrass, Stephen Odubola, Jason Flemyng
By Roger Crow
There's a line in Ridley Scott's masterpiece Alien that sums up Steve Mackleson, the key character in A Violent Man: "A survivor. Unclouded by conscience, remorse, or delusions of morality."
Not that you should admire someone as brutal or unhinged as Steve. He's a dangerous prisoner, incarcerated for double murder in a maximum security prison. He's also wracked with inner turmoil about his past sins and unquenchable need for carnage.
When Marcus becomes his new cell mate, and a daughter he has never met finally requests a chance to meet her estranged father, Steve must reconsider his nihilistic outlook and brutal outbursts.
Marcus becomes the victim of a revenge attack, so Steve steps in to save him and they both become marked men.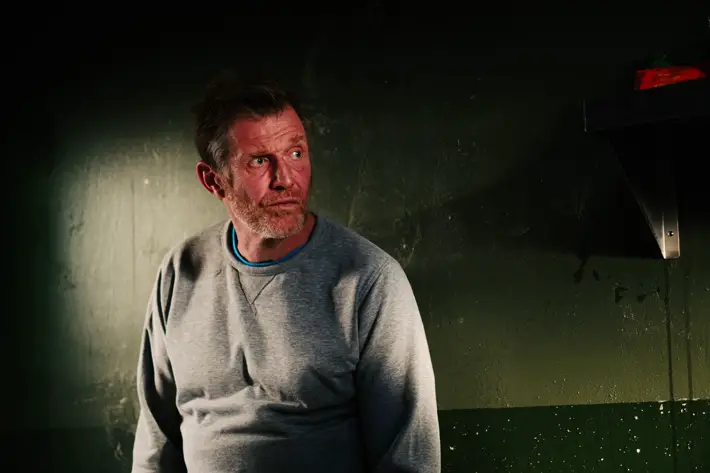 "Claustrophobic"
That's the synopsis for what could be just another British prison drama.
Ably written and helmed by first time director Ross McCall, it's a slow burn yarn with a solid performance from Fairbrass giving one of the best performances of his career. By rights he should be nominated for leading awards, as should the film, but those high profile back-slapping ceremonies are curious creatures who tend to overlook crime thrillers.
If A Violent Man was shot in black and white with subtitles, no problem. Alas for some influential critics, and the film, it's all just a bit too close to home.
From the slightly surreal opening shot, the claustrophobic drama sums up the confined space of the key characters' living area. It's grim even if the cellmates were friends, but when one is capable of murder, that tight space becomes all the smaller.
The ever reliable Jason Flemyng also stars in a compelling, edgy drama, and rising star Stephen Odubola also gives a fine turn as Fairbrass' troubled cellmate, Marcus.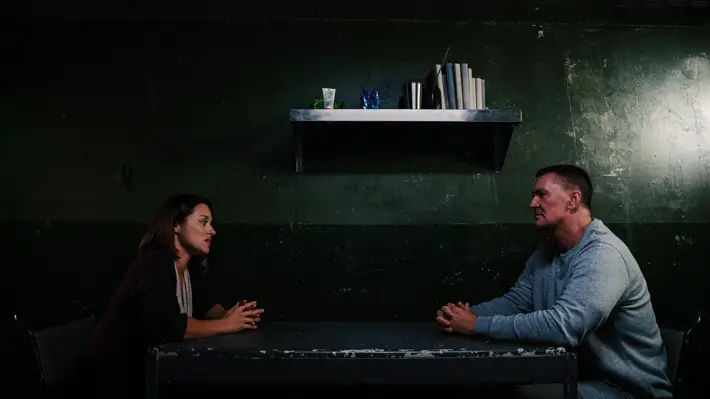 "Memorable"
One single-take shot with Marcus losing the plot while barricaded into his cell and Steve trying to verbally get through to him on the other side is brilliantly handled by all.
A good score too by acclaimed composer Austin Wintory.
Obviously it won't be for all tastes, but McCall is definitely a film maker to look out for, not least because the simple setting means he coaxes terrific performances from his cast rather than worrying about complex location set ups.
A brutal, memorable tale with an outstanding turn from a guy who has long deserved more credit than he receives.
Take a bow Craig Fairbrass.
A Violent Man is in cinemas and on digital platforms now