Chopper (2000) – Film Review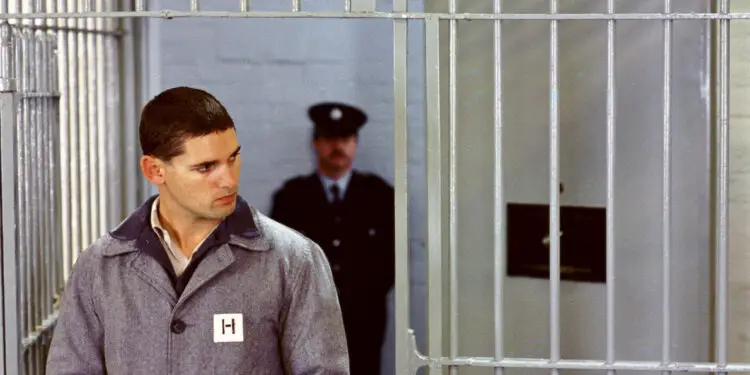 Director: Andrew Dominik
Cast: Eric Bana, Vince Colosimo, David Field
Certificate: 18
By Roger Crow
When making biopics of criminals, there are two ways to go: a straight down the line drama, or a jet black comedy.
Writer-director Andrew Dominik wisely chose the latter option when telling the story of Mark Read's life, which makes sudden moments of ultra violence all the more shocking, as a minute earlier you may have been laughing. (An early stabbing may make some spill their tea, so be warned).
Mixing facts from his nine best selling books, including How To Shoot Friends And Influence People, the movie examines Read's life in and out of prison, including all of the shootings, stabbings, drugs and mayhem that it involved.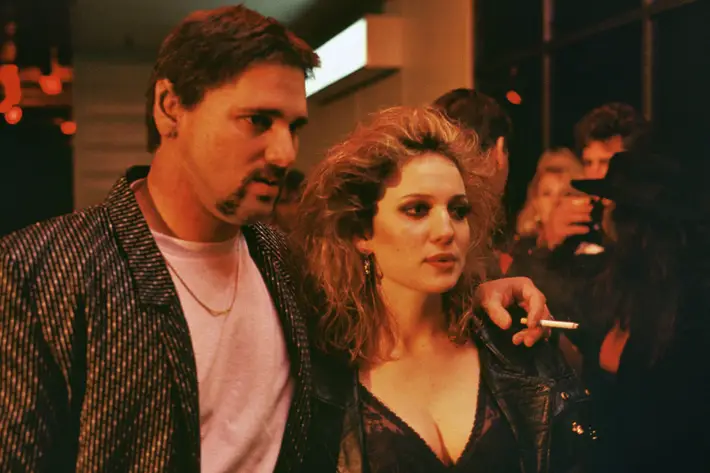 "Compelling and disturbing"
Eric Bana gives the performance of a lifetime as the unhinged anti hero, and the latest version digitally remastered from the original 35mm print looks terrific.
It's more than a decade since I last saw Chopper, and it's still as compelling and disturbing as it was on that first viewing. Brilliantly acted and directed, it grabs the viewer from the word go.
One of the most memorable scenes involves Chopper's incredulity that an associate keeps attacking him.
"Jimmy, if you keep stabbing me, you're going to kill me," he remarks with the off-hand tone of a guy who's suffered a mild setback.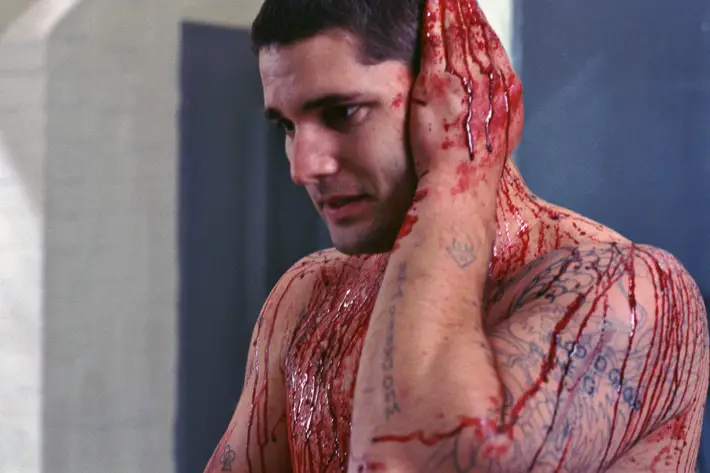 "Force of nature"
It's also interesting how the ear-slicing scene in Reservoir Dogs attracted so much press in the early 1990s, and yet it was all off camera. When Chopper gets his ears sliced, it's stomach-churningly visceral.
And throughout it all is Bana, a force of nature, delivering some achingly funny lines of dialogue with a naturalism that is extraordinary. There's little wonder Hollywood fell over themselves to hire him for films such as Hulk and Munich.
This obviously won't be for all tastes, but if you like phenomenal performances then Chopper demands a look. Yes, there are other people in the film, though you probably won't remember them. A little like staring at a light bulb; when you close your eyes, all you can see is the shape of the bulb. Or in this case, the retina-searing Bana.
Chopper is re-released in key cinemas and on digital platforms now