Best Linkedin Profile Scraping Tools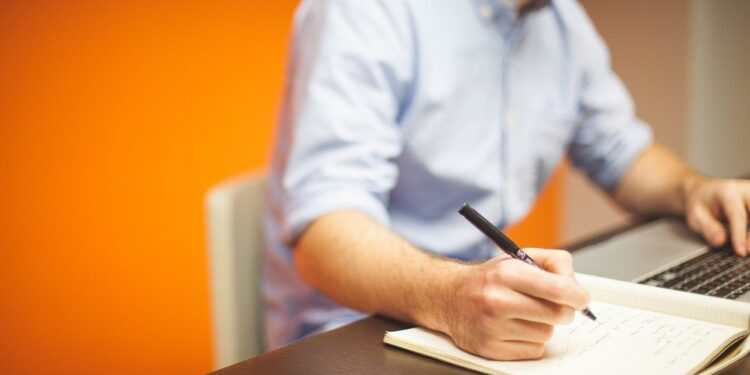 Many companies today collect huge amounts of valuable information on the Web (but sometimes in a very cryptic way) which for a lot of people is practically only useful when re-organized. Linkedin profile scraping tools will be useful for anybody who wants to collect massive amounts of data from the web in an organized way and then process it offline with the aid of scripts and other software (e.g. Microsoft Excel).
LinkedIn is a professional social networking site for the business community. Targeting other professionals within your field of work is now easier than ever with these smart LinkedIn scraping tools. You can gather information on companies, employees, and much more. The options are limitless!
With Dripify LinkedIn Scraper you can export full data from LinkedIn profiles including names, job titles, industries, number of employees, companies, and much more. You can – create targeted campaigns, understand market trends & monitor consumer feedback with more control.
If you're looking for a tool to scrape, export, print and download LinkedIn contacts to build your first prospecting list, look no further. We've compared and reviewed the best options on the market right now.
What Is The Linkedin Chrome Extension?
You've heard the buzz around Chrome extensions for prospecting, but you're not sure where to start. Not to worry! We make it simple for you.
So, LinkedIn is the largest online social network dedicated to professionals. With billions of profiles, it's a natural spot for recruitment, job hunting, and building business opportunities. With LinkedIn scraping tools you can do many things like visiting SmartRecruiters, getting potential leads, and extending your niche.
Linkedin Chrome Extension works magic to do these all. You may have heard about some of the third-party browser extensions for sales professionals that help you automate your prospecting workflows. However, there are many other useful Chrome extensions from the sales automation community that you may not have tried before. When you combine them with a structured sales process, they can be incredibly powerful.
They are the one and only solution that can boost your productivity while helping you effectively reach and attract more leads.
Best 3 Linkedin profile scraping tools
Lead generation is a vital part of most sales teams. The hours' salespeople spend labouring over leads can be significantly reduced by automating lead-scraping processes. Linkedin profile scraping tools are a comprehensive solution for scraping data from web pages and blogs to make capturing contacts from across the internet more productive and easier.
Here you find the details of the top 3 market-leading Linkedin profile scraping tools that can change your whole LinkedIn game:
1. Dripify
Dripify is one of the most commonly used marketing automation and leads generation tools by many companies that sell products online. From software as a service (SaaS) to affiliate networks, this tool helps B2B marketers to automate sales and marketing processes. Scrape unlimited leads from LinkedIn and add them to your Drip account with the push of a button.
With thousands of LinkedIn contacts, generating leads is a nightmare. But with Dripify and an automation tool like Dripify LinkedIn scraper, you can easily scrape leads from LinkedIn and build fully automated lead generation funnels. All this, plus other features such as drip campaigns and lead nurturing, for just $25 per month.
Features
      Cloud-based tool   

      Advanced algorithm

      Easy-to-use

      Zapier Integration   

      Free trial     

      Well-explained tutorial videos

      Clean user interface 
2. Proxycrawl LinkedIn Scraper
Ah! The CAPTCHA, the bane of your internet fun and a menace to us data harvesters. CAPTCHAs were created by humans. They exist to prevent bots from accessing forms. Their goal is noble but they are flawed because they assume robots care about words and letters, that's why ProxyCrawl was born four years ago.
Scraping and crawling the web is hard, ProxyCrawl makes it easy. We drive our AI in a way that decreases your scraping and crawling costs while increasing the quality of processed data. With a variety of products to cover any kind of data extraction task, you can find it at ProxyCrawl.
So, don't let that information you want to fetch from the web get blocked. Crawl it without any barriers with ProxyCrawl.
Features:
      Blocks proxy restrictions and Captchas.

      Employ unique data mining technologies to extract data.

      Ideal for lead generation on Linkedin.

      JSON data format.
3. HeliumScraper
We hear you can't live without the internet. But what happens when you need information that isn't online? Are you helpless? The answer: NO! Helium Scraper is your answer to unwanted web extraction problems. With this powerful yet simple-to-use software, you will be extracting any data from the web in minutes. Just point and click, and watch your info fly into our screen. Simple, Fast, Easy!
The Helium Scraper was developed to make the task of extracting content from web pages easy, fast and fun. In a matter of minutes, you will be able to create powerful data-driven tools that save you time and money.
Helium Scraper is a powerful tool that can be used to pull any kind of data off websites or to get LinkedIn contacts. Based on their own results, they've put together this simple drag 'n' drop wizard and a handful of fun extensions to help you quickly scrape data from the web, regardless of its structure.
Plus, with Helium Scraper you do not need to: know JavaScript or CSS, type the same query over and over again for each different website, or decipher the cryptic error messages from non-existent syntax.
 Helium Scraper includes:
      Fast data Scrape from companies and people.

      Simple no-code, easy-to-use interface.

      Perfect for extracting large amounts of data on LinkedIn
Conclusion
Small businesses can get lost in the noise, so they are looking for a way that they can stand out. One way you can do this is by maintaining focus on your target audience and tailoring marketing efforts to them. This is where the LinkedIn scraping tool comes in.
With the help of social media scraping tools, track customer behaviour on your websites, Facebook page, and Twitter stream. Automate social media data gathering processes and track customers' interests for targeted marketing campaigns.
These best social media scrapers will save your day, as you can use them to harvest data from many popular social platforms in a matter of minutes. The tools listed here will suit all of your data scraping needs.