Ivo Graham – Live Review – Leeds Wardrobe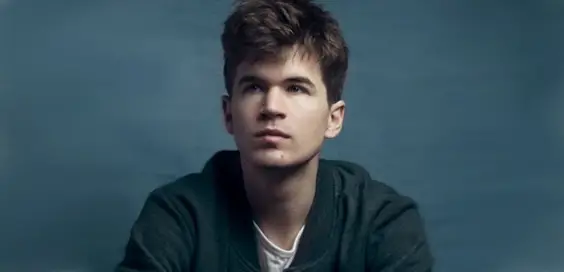 By Victoria Holdsworth, March 2018
It was early doors for tonight's show, from the young Edinburgh Fringe award-winning comedy new kid. The Wardrobe had quite a good turnout, for a relatively 'unknown' face on the circuit.
Ivo Graham, seemingly, is already attracting something of a cult following. I remember seeing him as a fresh faced youngster a few years ago and already thinking that he was one to watch. He has perfected his on-stage patter as though he was sat down talking to mates at a table.
Right from the off, Ivo is charismatically awkward as he lays bare his overthought emotional life in the name of our entertainment. He warns us that his entire set will be one part mild-mannered banter and comedy, the other parts utter filth and trivia.
Ivo is one of those comedians who have arranged their characteristic comedy around their own nerdiness and privileged background – and to great effect.
He starts the show with some audience interactions, and luckily for him, there is an entire family sat on the front row for him to work with. However he does 'accidentally' call the father of the family a paedophile, but recovers well from the faux pas, much to the rest of the family's amusement.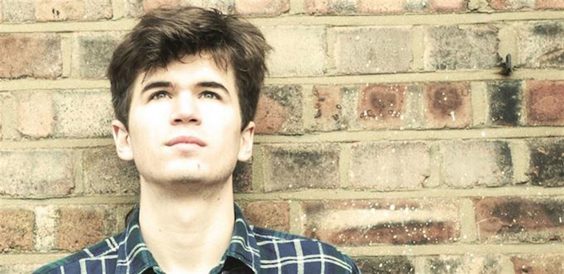 "First world problems"
Now with a few years under his belt, Ivo has developed into a very confident young man. His abilities to think quickly on his feet and still pull out some comedy pearls, will undoubtedly only increase even further. At times he's up there with Ross Noble and Joe Lycett as far as this skill is concerned.
Ivo draws upon his adolescent years to provide his material, and he recalls days at school, watching porn on a USB stick, having his Valentine stamps stolen by his then house master, now MP Bim Afolami, and a competitive school reunion, which forces him to look at where his life is actually going. The outcome of all this time period results in him learning every single name of all 650 MPs in the United Kingdom.
There is, of course, the shame and ultimate humiliation of appearing on The Weakest Link. It did not go well for the boy! As he puts it though, he continued his love of quizzing and jizzing.
Ivo uses his impressive linguistic talents to weave in and out of stories, mainly consisting of some of the lowest points in his life, and his first world problems of losing his rights to his Young Person's Railcard, wireless headphone that promote bellendery and the importance of gloves you can use with iPhones.
His amusing accounts of his father, who generously still pays for Ivo to go on the family holidays, reveals his hilarious dismay at the realisation he has to share a room with them. Whilst to most this would not be an ideal situation, neither is the en suite toilet's glass partition wall, where he can see his mum having a sh*t, not to mention them being able to watch him masturbate.
"New face of comedy"
Despite this young man being well educated, and seemingly knowing probably far too much about spa towns, he did struggle to realise that Buxton was in fact in Derbyshire. Who said that money can buy you smarts, or geography skills for that matter?
There was a very funny moment in the second half, when two audience members decided they would not return to their seats and stood at one of the side podiums in the venue. This is noticed by Ivo straight away and sets him on a path to find out why.
A Brazilian gentleman, called Marcello gives him his name and then just shouts "foreign" at him. The ensuing back and forth between the two was comedy gold and very well improvised. Ivo can certainly roll with the punches and is a prince of bantering skills.
Towards the end of the set Ivo tries to name as many of the previously mentioned MPs as he can against the clock, with a member of the family on the front row, and he manages six, much to his utter dismay. For the finale we are treated to his actually video of his pitiful performance on The Weakest Link, which showed an even younger fresh-faced Ivo get his questions horrifically wrong, before standing out like a prize plumb with his ill-thought-out tactical voting.
Ivo Graham is the new face of comedy, and I cannot wait to see how much he develops into some new areas as he gets older. He is eye-wateringly funny, and brings a whole new lease of life to the entire scene.