An Interview with Ivo Graham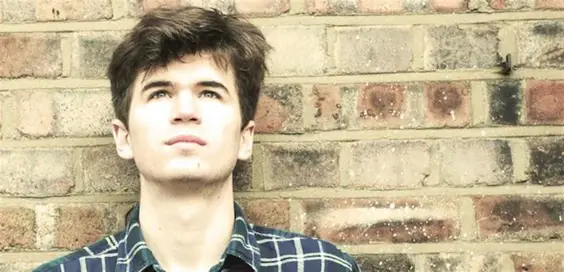 By Victoria Holdsworth
The new kid on the old comedy block, Ivo Graham took time out to speak to On: Yorkshire during his current hectic touring schedule to discuss his meteoric success, foreign languages and how supporting Swindon Town football club really annoys his father…
So Ivo, at the age of just 18, you were the youngest winner of the prestigious 'So You Think You're Funny' award for new acts at the Edinburgh Fringe. Were you ready for all the attention or did you feel slightly overwhelmed by your success so fast?
I don't think that I could complain about anything at that time. I don't think I have had that much overwhelming attention, and that is not a complaint at all. I'm very happy about how things are going. I'd feel like a right diva if I saw myself saying that it was all a bit overwhelming. It certainly was unexpected, that it would happen in my first year, or that I would make any sort of waves at all, because I had only just won a place at the Edinburgh Fringe, just to do a show every day as part of a package, where we all did just 15 minutes. I thought that alone was going to be the highlight of my summer, maybe even my life, and probably just a fun thing to be able to do.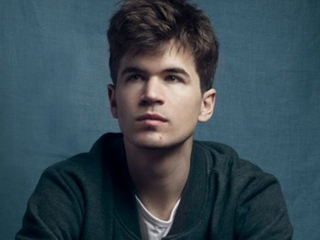 So I entered the competition earlier that year, and I had gotten through to the semi-final, and the final was a week later. I was sort of learning everything as I went. Even though I was a big comedy fan, I didn't know a lot about Edinburgh, or what it signified, or to indeed see how important these competitions were. Some people had just told me that it was a good thing to enter, so suddenly getting through to the semi-final, then the final, which I feel unbelievably lucky to have won, and then having agents and people wanting to interview me, asking if this was what I wanted to do for a career now, which I had never even though about. It was surprising and weird, and looking back at those photos, I was such a spotty student, and it was all a bit mad. I would say exciting, rather than overwhelming, but it was by far the most attention I have ever had, proportional to my usual experience of it.
"I'm trying to translate the biography of the President of Kazakhstan"
You still finished your degree, when most people would say: 'Sod it!' How difficult was it to study and perfect your act at the same time?
Not that difficult. I was very lucky, in that I had a degree where I had to work quite hard, but not as much as some other people. I was given some freedom by my tutors, and I think they actually were quite sweet about me doing comedy, and thought it was quite charming. I wasn't doing that much comedy then either, so I didn't have to rely on it to make me money. I was just a student, so I would just then do gigs at my university, and occasionally I would go off on the weekends and do a booking or a spot somewhere. It was a little surreal at moments actually, because I did Russian at university with French and I would be there translating some 800 page Tolstoy book on a Megabus to Lancaster to do a 20 minute set.
I actually work for a linguistics company, so if you ever decide to give up on comedy, I can always use your language services.
Oh really? That's really interesting. I did some translation work, whilst I was at university to earn some money. I loved it! Okay, we will have to chat about this later. There is part of me that just wants to ask for the work, for nostalgia reasons. I'm really sad like that [laughs].
I worry about how much of my language skills I have actually lost. I will bug you about it another day, because it is something I'm interested in.
I'm trying to do a bit at the moment actually, trying to translate the biography of the President of Kazakhstan, while trying to make it as a stand-up comedian in London. So even though I got some gigs and I was doing my stuff in Edinburgh, things didn't really get started for me professionally until after I left university.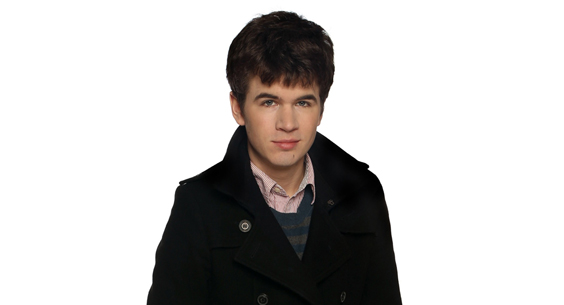 "An intricate thing"
Would you want to change your day job as a comedian now?
Well I never really knew what I did actually want to do with my language skills. I wanted to maybe be a translator, maybe a foreign correspondent, maybe a diplomat, but something to do with being international, and try and verse myself in as many languages as possible. So, what I find weird about comedy, it's sort of the opposite of that. In a way I'm very limited to England, and the English speaking world, and I have basically forgotten a lot of my languages, which makes me sad. But if anything, I'm becoming more and more fluent in English, if that doesn't sound too pretentious. Being a comedian teaches me about how to use words, in a funny, adept and concise way, so it's sort of a linguist's job. I think what I though initially was that I would learn as many languages as possible, and now I just want to be the best user of the English language, as much as I can be. I tried stand-up in France once, on my year abroad, and it was not a success! [laughs].
Mine would be even worse as the only other language I use is sign language.
That is really amazing. You sometimes see stand-ups that use a sign language interpreter, and it is such a fascinating insight into that world. You watch it and it's such an intricate thing, but inevitably it always ends up with the comedian trying to make them do rude signs!
So tell us all about your new show.
So the one that I am touring now is and bringing to Leeds is a show about my school days and if they actually did set me up for the real world. It's about quizzing, and about how much I loved quizzing as a teenager, and how I got to be on The Weakest Link and let myself and my family down, and I really enjoy visiting the grievances with them. So it's about the pursuit of knowledge and things that you are forced to learn at an all-boys boarding school. So basically just autobiographical flimflam that I have done for most of my career. I just think it's slightly better than the previous three throws.
"I wish I had more tools in my arsenal"
What do you think makes you funny?
I dunno! I'd like to think that I'm likeable, and even though I'm not very tall, it's a starting point. I think I use language well, and in quite a surprising way. I wish I had more tools in my arsenal, like being good at being able to act some things out, or doing accents or funny voices, whatever. It's my little magic tricks of revealing something out of nowhere. When you can write a joke like that, it gives you a great sense of pride. I like painting with words, but then that sounds like the most pretentious thing in the world! Please feel free to pick through my ramblings to see what suits best. [laughs]
Who would be your own go-to comedians, to make you laugh?
There are a few people really. It depends, as with anything, what sort of mood you are in. I like comedians who can make you laugh, but also make you think and connect with you in quite a personal way. Simon Amstell, I adore for that. Maria Bamford, from America and some of the newer people from the UK, like John Robins, who does this sort of semi-autobiographical thing, and then sometimes, it's stuff that's a bit sillier that hits home. And I love people who are in the mainstream like Micky Flanagan. I love him so much, he's very funny.
Do your parents come and watch you perform?
Yes, they come to lots of shows. They have been very supportive. Unnervingly, very supportive. [laughs] My mum is a bit shyer about it, and I'm not sure exactly what it is that she is thinking deep down, but she is proud of me. My Dad is very good at constructive criticism. About two years into my career, he and mum were driving me to a gig in Bath, and the gig did not go well! So we were sitting in the car on the way home, and my dad just processed all the bad decisions he thought I'd made in the gig. [laughs] In a way though, I find that quite reassuring, because they're not saying that I've got to stop doing this. They're interested. They know it's not just a stupid hobby, and they are not just happy clappy parents that support me, without really engaging with it. They do take an interest. They come to Edinburgh ever year, they watch everything that goes up online, and they offer their thoughts on that as well. So it's quite surreal, but it is nice that they engage with it, thankfully!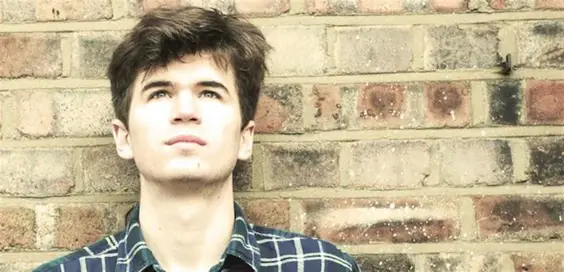 "It will certainly put me out of my comfort zone"
What are your comedy aspirations for the future?
I would like to be funnier, and be a great interviewer really. I would like to do stand-up, first and foremost, and be creative and respected and interesting in that, if I can. Hopefully do bigger tours, because I'd love to do Leeds City Varieties, but I would also like to pursue writing and do a sit-com, write a novel. I would love to present interview shows or documentaries. I worry about running out of my own stories.
I suppose it is quite hard, when you are so young, because you don't really have a larger back catalogue of life to pull from, so your act will be very interesting to watch as you develop.
I hope so. I hope it is interesting! I've done four shows now, all of which have touched on my youth, and my upbringing, and because all of that's in the past, it was quite easy to sort of package it, because you have your own personal closure on it. When stuff is happening live, you don't really know how you're going to react to it. I recently got engaged, and I'm very excited about that, but I haven't really decided whether it is something that I should be talking about, and yet when you have a reputation, as an autobiographical comedian it is sort of your go-to stuff. It just seems really mad not to bring it up. So I do think that it is going to be interesting as I move through the usual gears. It will certainly put me out of my comfort zone, whereas talking about my teenage years wasn't a problem.
And finally, I do have a bone to pick with you Ivo. The other day, after you had bumped my interview, you appeared on Talk Sport to talk about your love of Swindon Town Football club. Care to explain yourself young man?
Sorry again! I do support Swindon Town because they are my local football team. When I was about six-years-old I supported Manchester United, and my dad said that I should support my local team, which of course was Swindon Town, as a joke, and from then I took him up on his offer, and he was absolutely livid, because he then had to take me to all the games and that's been going on for the last twenty years! [laughs]
More details: ivograham.com/gigs