The Sight of You by Holly Miller – Review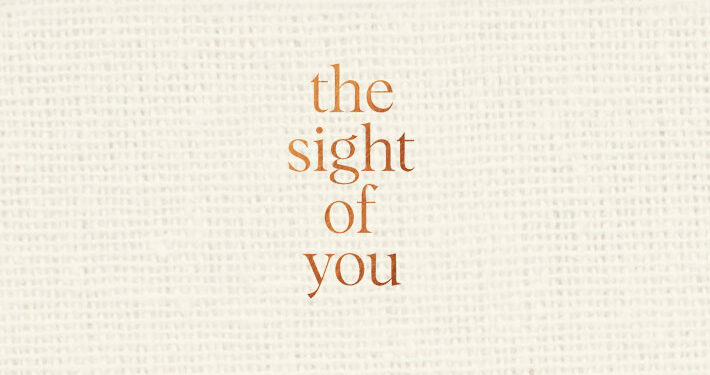 By Emma Stamp
This debut novel by Holly Miller is a romantic page turner that shows that the path to love isn't always a straight one and poses the question, would you choose love if you knew how it was going to end?
The story centres around two main characters, Joel and Callie and each chapter alternates between them. They have each lost their path and are seeking direction, looking for that one thing that will put their life back on track.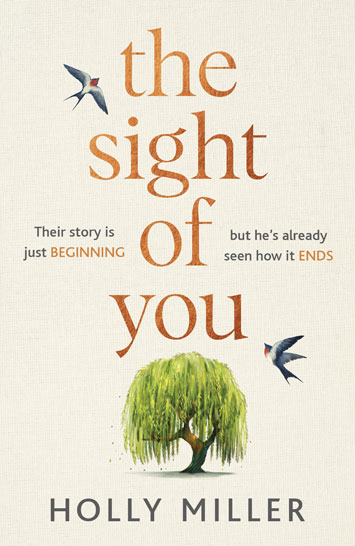 Joel has sworn that he will never fall in love – that is until he meets Callie and sees that he may have found a second chance at life and love. Callie has been in limbo since her best friend died, but when she meets Joel she finds the love she has always hoped for and the possibility that she can start chasing bigger dreams.
"Breathtakingly beautiful"
So far so textbook, but Joel has a secret. Since he was seven years old, he has had dreams about the future of the people he loves, and those dreams always come true. It has held him back all his life and prevented him from getting close to anybody for fear of being hurt again. When Joel has the dream about Callie that he fears the most he must decide: Can Joel live knowing what he knows and not being able to tell Callie – or can Callie stay trying to live her life to the fullest knowing her fate?
Despite this high concept approach, the author tells the story in Joel and Callies' voices in a very understated way, with nothing intentionally written to be overly-dramatic. The characters are described so beautifully you feel an instant connection and care deeply for them.
Throughout the book I desperately hoped for a happy ending and devoured the novel in less than a week. The Sight of You is, ultimately, about the bravery it can take to love someone and that, when it comes to love, we don't always know how it will end but it's important to live your life to the full and not let love hold you back.
In short, this is a breathtakingly beautiful book, both uplifting and heart-breaking and easily one of my top reads of the year. But be warned – you may want to have a pack of tissues nearby.
'The Sight of You' by Holly Miller is published by Hodder & Stoughton, £12.99 hardback