An Interview with Vernon Wells
By Roger Crow
Vernon Wells rose to fame 40 years ago as the psycho marauder Wez in cult classic Mad Max 2. He went on to feature in other eighties hits Weird Science, Commando and Innerspace, and has made hundreds of films since.
The Australian actor discusses his new film, Red Snow; actors who inspired him, and his pending projects.
Hi Vernon. Tell us about your vampire thriller, Red Snow. What was it like to work on?
I loved working on Red Snow; I had a ball. It was just one of those films where you get to play this totally absurd character; he's determined that he's got a vampire in his basement. His wife's determined that it's not a vampire; it's just a normal person. So you've got this wonderful thing between them and between me trying to prove it is. (Slips into character) "I'm a vampire hunter and dammit. I know that he's there!"
What are you working on at the moment?
I'm doing a film called The Monster Within. I play a fallen priest who is helping one of his parishioners, who he's known since she was a child, to do an exorcism to get rid of a demon. I've been exorcised (excommunicated) out of the priesthood because of… (Vernon tails off in case of potential spoilers). And so I'm… not actually a priest but I decide to help her, and we have this battle with this demon. It's actually a lot of fun… very freaky.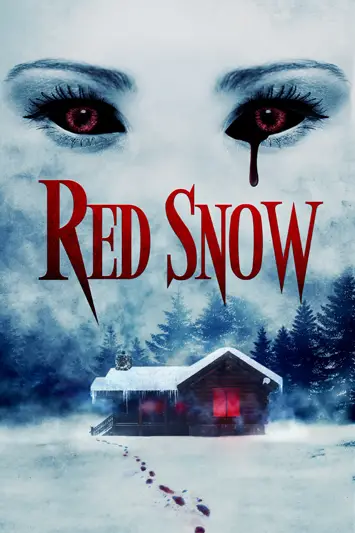 When it comes to playing bad guys, which actors inspired you?
I always remember Tony Curtis as The Boston Strangler – such a good looking man. You'd look at him and go, "Yeah. I know why they went home with him". And that makes it scary. It's like 007. Sean Connery was the greatest 007. He was so amazingly beautiful to look at, but he has this amazing thing about him where you instantly want to be friends with him. And you would think. "Yeah. And then he's going to kill them. Dammit. He's going to take them home, have sex and kill them". You look at 007; he's a murderer with a licence. And I love that because it takes you away from this stereotypical villain, which is a guy with scars and acne; the type of guy you look at and think, "Yeah, he's gonna be the guy who kills everybody". It's so much more scary to have a villain that people go, "God, I like him".
Have you had a day off since the Mad Max days?
No (laughs). I've been a little busy. Actually I love it. I think the fact that I work so much now and I enjoy it… It's what's keeping me going. I got bronchitis a couple of weeks ago, and it got a little severe. My Doctor said: "When are you going to grow up and realise you're not 40 anymore?". I said: "I'm not? How old am I?" He said: "Oh I give up". I'm having fun, and I get all these wonderful, wonderful roles that are written for me.
What else can we look forward to?
I've just done a film called Root, which is another one about exorcism, but I don't play an exorcist or anything. I play the lead's best friend, who was a medic in Vietnam, and the Army is trying to get him back into the fold to be a medic in the desert. I don't wanna do it, because I've kinda been messed up a little bit, and I'm trying to help him. His daughter's been kidnapped by these people who want to use her as a human sacrifice. So I join him to try to get his daughter back. That's kind of a fun one; I had a lot of fun doing it.
So no chance of taking things easier in 2022?
No, I've already booked three films for next year.
Thanks for your time and stay safe.
Thanks, you too.
'Red Snow' is out now on digital download